A vacation in Jamaica can be considered by travelers as the ultimate tropical getaway. The Caribbean island nation, after all, boasts of spectacular beach resorts, delightful cuisine, and pampering accommodations. All these things and more make the paradise-like country a place for a summer vacation like no other!
However, the country's promise of a paradise could be quite pricey. Knowing the average trip to Jamaica cost, thus, would help you create a budget plan that would allow you to experience the dream vacation without draining your bank account.
Read on to know how much does it cost to go to Jamaica and turn your Caribbean island vacation into a reality!
Cost Considerations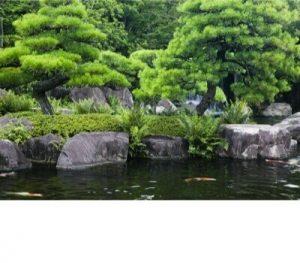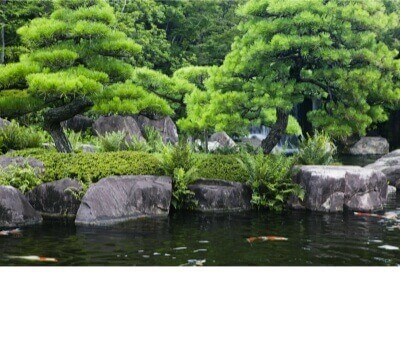 Knowing exactly how much does it cost to go to Jamaica depends on what kind of travel you want. Are you planning to visit only one resort, focus on diving and snorkeling, take a nature trip, explore the local cuisine, or tour the whole island? The country offers many activities, and while you can't possibly do them all, you could create an itinerary that includes the things you deem as priorities.
Creating an itinerary, though, would be quite difficult if you're a beginner. For assistance, check out travel agencies that offer tours to Jamaica. You could browse their websites and choose a travel plan that fits the vacation you have in mind.
Aside from your itinerary, other things you should factor in when creating a budget plan include:
Number of travelers
Length of stay
Airline
Departure city
Peak and Low Seasons
You should also note the peak months. According to Lonely Planet, high season in Jamaica is between December and March. In these times of the year, the country has sunny, warm days especially in places near the coast. It might rain a little at some points and you might experience chilly nights if you're staying near the mountains.
If you're visiting during the peak months, especially in March, you might end up paying 25% more for everything on the island.
To save, you could opt to fly to Jamaica during the shoulder season (April and May). Weather on these months is still fairly dry so you could still enjoy beach activities and accommodations for a lower price.
If you want to save more and won't care about sporadic downpours, you could visit during the low season between June and November. Just note that heavy storms and even hurricanes could spoil your vacation especially if you're visiting the island on August to October.
Cost Breakdown
To help you compute your budget, we list down sample prices of airfare to Jamaica, as well as accommodation, food and drinks, and attractions on the island.
Airfare
Flying to Jamaica from the US would bring you to the country's international airports located in Kingston and Montego Bay. Airlines that offer direct flights to the island include:
American Airlines
Delta
Southwest Airlines
JetBlue
United
Spirit Airlines
Caribbean Airlines
Fly Jamaica
For a sample of prices, here are round-trip airfares from American Airlines and Delta:
American Airlines (JFK to KIN)
Flight schedule: May 2017
Main Cabin         $483 to $689 (overnight flights reach up to $3,165)
Business              $907 to $916 (overnight flights reach up to $4,084)
Flight schedule: November 2017
Main Cabin         $502 to $703 (overnight flights reach up to $3,165)
Business              $907 to $911 (overnight flights reach up to $4,084)
Flight schedule: December 2017
Main Cabin         $463 to $665 (overnight flights reach up to $3,165)
Business              $907 to $924 (overnight flights reach up to $4,084)
Delta (LAX to MBJ, first 20 results)
Flight schedule: May 2017
Main Cabin         $758 to $902
Comfort+            $928 to $1,082
Delta One            $1,106 to $4,267
Flight schedule: November 2017
Main Cabin         $889 to $1,238
Comfort+            $1,059 to $1,418
Delta One            $1,746 to $4,267
Flight schedule: December 2017
Main Cabin         $829 to $1,238
Comfort+            $999 to $1,418
Delta One            $1,636 to $4,229
You could use these prices as a starting point in comparing airfares charged by different airlines.
Discounted Airfare
You could hunt for cheap flights by checking official websites of airlines as well as online booking sites like Sky Scanner. The latter has links to discounted prices from different agencies starting from $283 to $618 depending on where you're departing from and where you want to land on Jamaica.
To get the best deals from the airline of your choice, regularly check their websites for new promos. Also, subscribe through e-mail to know about sales as soon as the company announces them. Lastly, book as fast as you can, as discounted round-trip tickets get sold out within only several minutes!
Accommodations
Accommodation rates in Jamaica could cost anywhere from $15 to $200+ per night. The actual price depends on whether you want to spend your vacation in a hostel dorm or experience a luxurious evening in a five-star hotel.
Most bed and breakfast accommodations would cost you $42 to over $100. Private double rooms usually start at $50 to $60. Hotels have varying average rates, particularly:
2-star $89
3-star $157
4-star $347
5-star $547
Meet and Greet
 Aside from places you could stay in for the night, Jamaica is also known for accommodating their guests upon arrival at the airport! For a fee of $50, Club Mobay in Kingston offers to meet and greet visitors as well as personalized services that would suit any type of traveler from honeymooners to unaccompanied senior citizens.
The club would also help you go through processes required by the immigration, customs, and security agencies in the country, saving you the hassle often associated with such paperwork.
You could also opt for the island's Meet the People Program. Operating since 1968, the said initiative matches you with local ambassadors based on your interests, hobbies, or profession, allowing for a Jamaican experience that is tailor fit to your taste and preferences.
Food and Drinks
Jamaica is best-known for their Blue Mountain coffee so don't miss sipping a cup at least once while you're there! A forum post on Trip Advisor listed prices of the coffee bought at the country's local supermarket. The prices are as follows:
8 oz. tin $10.39
12 oz. bag $11.94
16 oz. bag $16.14
As for the typical cost of meals, a breakfast of coffee and filled pastries in Jamaica could cost between $3 and $6 while lunch consisting of chicken or beef patty runs about $5 to $9.
A dinner consisting of the famous jerk chicken, on the other hand, would cost you $7 to $15. Make sure to wash down your meal with local Red Stripe that costs $2.50 to $5 for a totally authentic experience of Jamaican cuisine.
Budget restaurants in Jamaica average $6 per person while mid-range restaurants could cost you up to $36.
If you're planning to cook meals yourself, you could buy ingredients from supermarkets for $65 good for a week's menu.
Local Transportation
Taking the bus is your number one option when commuting around Jamaica. Transportation within a city, in particular, is inexpensive at $1 per trip.
If you're traveling from city to city, though, expect to pay around $15 and up. For instance, going to Ocho Rios or Negril from the Montego Bay costs $20 each, while a trip from Ocho Rios to Montego Bay runs about $15 to $25.
If you landed on Kingston and wanted to see Montego Bay, expect to pay around $24 for the transportation.
Taxis in Jamaica are more expensive. Fares start at $2.06 and there's a $1.24-charge per kilometer. A one-hour waiting time costs around $7.16. High-cost private taxi hires could even reach up to $100 per day.
Jamaica also offers a monthly pass that costs $47.48.
Attractions and Activities
White-sand beaches, luscious green forests, and friendly locals would greet you the moment you step foot on the island country. But that's just the tip of the iceberg, for Jamaica offers a plethora of attractions to see and activities to do!
To properly enjoy your vacation, you should allocate a budget for getting around and paying fees to enter tourist spots in the country. To get a better idea of how much you would spend on sightseeing and adventuring, here are sample costs from Nomadic Matt:
If you're into adventures, try:
Rafting down the Rio Grande River $70
Snorkeling at the Northern coast $35
Caving inside the Green Grotto $20
Climbing the Dunn's River Falls $20
If you want to immerse yourself in the Jamaican culture, try to:
Explore Port Royal Free
Visit the Bob Marley Museum $25
Tour the Appleton Rum Factory $25
Tour the Sun Valley Plantation $8
For nature-tripping activities, go:
Birdwatching at Cockpit Country Free
Watching a sea of clouds at the Holywell National Park $10
You could also try horseback riding which typically costs $70, or you could play golf while being treated to a first class view for $130.
Computing the Jamaica Vacation Cost
Let's try to calculate the estimated Jamaica vacation cost based on the prices we listed so far. For perspective, let's say you'd be going in May this year and would spend a week on the island.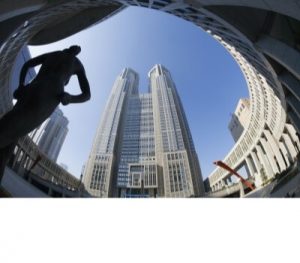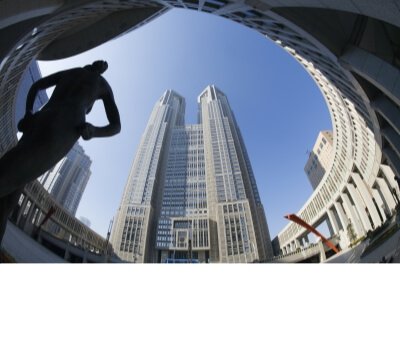 Airfare                                  $600
Meet and Greet                               $50
Accommodation               $50 to $60 per night or $300 to $600 for six nights
Food and Drinks               $15 to $35 per day or $105 to $245 for seven days
Total Average Cost:         $1055 to $1,495
The total trip to Jamaica cost does not include the local transportation and sight-seeing expenses as it would depend on your itinerary.
Also, don't forget to allocate a separate budget for buying souvenirs, gifts, and local products. Believe us, you won't be able to resist purchasing some things while you tour the island.
To avoid overspending, create a shopping plan that includes what and how many would you buy per item. Try to stick to your "to-buy" list and avoid impulse buying.
As these are only estimated costs, you could strive for spending less by acquiring deals and cost-cutting. Just remember that no matter how much you spend, be sure that the price would allow you to make the most out of your Jamaican experience.
Enjoy your tropical get-away!