Daydreaming about cherry blossoms, dancing geishas, and sushi served via conveyor belts? Why should you be content with only your imagination if you could travel and see these Japanese icons in flesh? Yes, now is the perfect time to pack your things and fly to the land of the rising sun!
Why now? That is because Japan is currently up and about on encouraging tourists to visit the country as part of their preparation for the 2020 Tokyo Olympics. With the continuous promotion of Japanese hospitality, expect an unparalleled welcoming atmosphere the moment you set foot on this Asian gem.
The promising experience of visiting the said Asian country, though, would probably lead you to think that the trip to Japan cost is worth a fortune. Let's find out if it's true.
Trip to Japan Cost Considerations
Before taking a look at specific costs, know about what things you should factor in when calculating the travel expenses to Japan. Some of the things you should keep in mind include:
The number of travelers. Are you flying solo, with a partner, or with the whole family? To calculate how much you would need for your trip, know the expected average cost per person and multiply it by how many you are in the group (if you're not alone or on a date).
Your choice of airline. Not all airline tickets are created equal. To compare airfares, you could check sites like Sky Scanner.
Your itinerary. Do you plan to conquer only Tokyo or the whole of Japan? Each location would require a certain period of time for you to appreciate at least the main attractions. The more places in your itinerary, the longer your stay, and thus, the higher the cost of travel.
Note also that the day-to-day cost would vary depending on the place you want to visit. For instance, Tokyo is one of the world's most expensive cities to live in, which would most probably translate to a higher daily budget. On the other hand, staying in some rural areas in Hokkaido would possibly cut down on the daily expenses, but going to the location would be more expensive because of the added distance.
Breakdown of Costs
To help you calculate the estimated total cost, here are some samples of the price of airfare, accommodation, food and drinks, and attractions in Japan.
Japan Round Trip Estimate
The Japan round trip estimate averages $1000 and up, with the exact cost differing from airline to airline and also depends on your departure city.
For instance, ANA Airlines charges more than $1,170 and above for economy tickets. The sample price list for a round trip ticket for four days from New York to Tokyo Narita/Haneda is as follows:
Special Economy $1,274.50 to $1,304.50
Basic Plus Economy $1,972.50 to $2,002.50
Special Plus Premium Economy $1,824.50 to $1,854.50
Basic Plus Premium Economy $2,172.50 to $2,202.50
American Airlines, on the other hand, charges from $895 and above for a four-day round trip ticket. The price range of seats for a flight from Los Angeles to Tokyo Narita are as follows:
Main Cabin $895 to $3,899
Premium Economy $1,510 to $1,754
Business $2,730 to $6,098
First Class $11,112 to $13,786
Other airlines that offer flights directly from the US to Japan include:
Japan Airlines
United
Delta
Korean Air
Hawaiian Airlines
China Airlines
Singapore Airlines
Thomson Airways
Note that spring and summer are peak seasons in Japan, so expect higher rates if you plan to go there during those times of the year.
To cut down on airfare expenses, you could search for promos and deals online. For instance, Sky Scanner features companies that help travelers book for discounted international airfares such as Explore Trip, Just Fly, Book Air Fare, and Priceline, among others.
Daily Budget
After managing to book a flight, the next thing to consider is the average cost of a day's stay in Japan. Knowing the expected daily expense per person would help you prepare your budget accordingly especially if you're planning to tour the country for several days.
Accommodation
Japan-guide.com has a set average price for different accommodation types. Similar to the price, the accommodation choices is vast. If you want to try the traditional, you could choose one from the following:
Ryokan (traditional Japanese inns with Japanese-style rooms)
6,000 to 30,000 yen ($55.23-$276.14)
Minshuku (Japanese-style "bed and breakfast" lodgings)
4,000 to 10,000 yen ($36.82-$92.05)
If you want Western-style accommodations:
8,000 to 50,000 yen per room ($73.64-$460.24)
5,000 to 10,000 yen per room ($46.02-$92.05)
Pensions (similar to Minshuku but with Western-style rooms)
6,000 to 12,000 yen per person ($55.23-$110.46)
"Hostels" and Dormitories
1,500 to 4,000 yen per person ($13.81-$36.82)
3,000 to 4,000 yen per person ($27.61-$36.82)
Temple Lodgings (Shukubo)
3,000 to 10,000 yen per person ($27.61-$92.05)
6,000 to 12,000 yen per room and overnight stay ($55.23-$110.46)
Around 3,000 yen for a one-way ride ($27.61)
Based on these prices, your budget for accommodation may be as low as $14 per person to as high as $500 per room.
Food and Drinks
Japan has a plethora of dishes that would make any traveling foodie drool. Also, the wide range of choices would fit any budget. From instant noodles, instant curry, or any food that could be instantly edible, to sashimi and savory ramen, to Kobe beef and sushi on golden plates – Japan has every food that fits any taste bud and wallet.
For average prices, here's an estimate also from Japanguide.com:
Low-cost:            400 to 500 yen per day ($3.68-$4.60)
Mid-cost:             500 to 1,000 yen per day ($4.60-$9.20)
High-cost:            1,000+ yen per day ($9.20+)
Low-cost:            500 to 800 yen per day ($4.60-$7.36)
Mid-cost:             800 to 1,500 yen per day ($7.36-$13.81)
High-cost:            1,500 to 3,000 yen per day ($13.81-$27.61)
Low-cost:            500 to 800 yen per day ($4.60-$7.36)
Mid-cost:             800 to 2,000 yen per day ($7.36-$18.41)
High-cost:            2,000 to 5,000+ yen per day ($18.41-$46.02+)
You can buy most low-cost meals in Japan from convenience stores and fast food restaurants. Stalls in railway stations, business districts, and restaurants specializing in inexpensive noodles, curry, and hamburger also sells low-budget but filling dishes. Medium-cost food, on the other hand, is available at most restaurants, including those that offer lunch set specials.
Lastly, most high-cost restaurants in Japan are those that offer specialized dishes such as premium-grade sushi, sukiyaki, steaks, and even French cuisine.
One example is the Hakushu Restaurant in Shibuya. This steakhouse and grill restaurant is a Trip Advisor Traveler's Choice awardee and is rank 3 among more than 6,000 restaurants in the city. Their best-seller is no other than the popular and expensive Kobe beef. Eating in Hakushu would cost you around $73 to $140.
Attractions and Activities
Japan is brimming with tourist attractions, making it difficult to choose what places you should visit first. If you're a first-timer, you could opt for the basics. Most Japan travel websites and blogs have guides to well-known and must-see locations in the country.
As for the costs, note that Japan has lots of attractions that you could see free-of-charge. For example, most shrines and temples don't charge admission fees. If you're lucky, a local museum might welcome visitors without charging any fee. Free visits to Japanese museums usually occur once a week or once a month.
Some famous temples, though, may charge you between 100 and 700 yen or about $0.92 to $6.44. Admission to most museums and castles, on the other hand, range from 200 to 1,000 yen or $1.84 to $9.20 per person. For instance, the Tokyo National Museum charges 620 yen ($5.71) for viewing of permanent exhibitions and up to 1,200 yen ($13.81) for special exhibitions.
Additionally, visiting large theme parks would cost you 5,000 yen or $46.02 per day.
Tourist activities would cost you more. Lonely Planet has a list of sample activities in Tokyo and their prices:
Fuji, Lake Ashi, and Bullet Day Trip from Tokyo $145
Tokyo Day Tour (Meiji Shrine, Asakusa Temple, Tokyo Bay Cruise $93
Viewing of Tokyo Sumo Wrestling Tournament $89
Tokyo Food Tour $111
Tokyo Studio Ghibli Museum Afternoon Tour $56
The website also has a list of activities for other cities and rural areas in Japan that might suit your preferences.
Cost Calculator
So how much does it cost to spend a trip to Japan? To give you a rough idea, here are the daily average cost per person based on the prices we listed earlier:
Low Budget                        $27 to $70
Medium Budget               $70 to $145
High Budget                       $145+
If you're planning a four-day visit in Japan, compute the costs by 4, then add the airfare. Typically, the visit to the country including accommodation, food and drinks, and sight-seeing would cost you anywhere from $1,200 to $1,500 and above.
The said price range excludes shopping expenses, additional costs, and fees for activities. These other costs are often overlooked by tourists. To avoid overspending, allocate a fixed budget for buying souvenirs and goods, emergency expenses, and specific tourist activities, and stick to it.
Furthermore, a week-long vacation in the country for two with the help of a travel agency averages $7,000 according to a Trip Advisor report.
There is indeed a wide range of prices for a Japan trip so it would be a big help if you could compute the costs based on your preferences. To calculate the exact cost, you could check Japanimal. The website could serve as a Tokyo vacation cost calculator with just a few clicks. Here is a sample result based on certain conditions:
Number of travelers: 1
Length of stay: 4 days
Destination: East (Tokyo, Nagoya, Nikko, Hakone)
Local transportation: Bullet train
Accommodation: Ryokan
Food: Standard dining
Sight-seeing: Moderate
Shopping: Moderate
Time of the year: Spring
ESTIMATED COST:            $3,640
As for two travelers, the cost would be $5,380.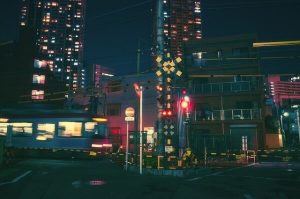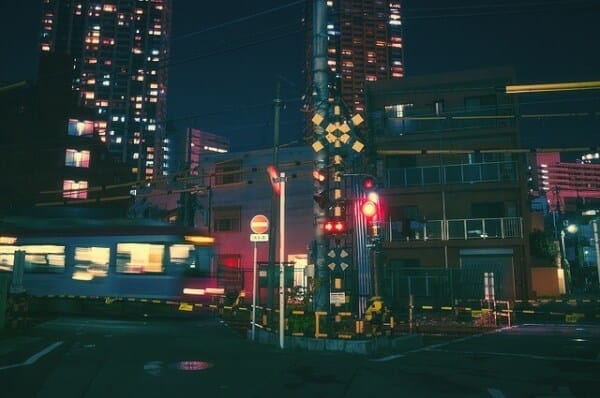 Aside from being a Tokyo vacation cost calculator, the website could also compute costs for places located in Western Japan such as Kyoto, Osaka, Kobe, and Nara.
Visiting Japan could be less expensive if you opt for a budget travel. It could be costly, though, if you plan to pamper yourself with everything the country has to offer. No matter how you want to spend your vacation, though, know that touring the land of the rising sun would always be worth the money.
Enjoy!