Nowadays, many parents feel the need to be able to provide the best future for their children. To achieve this, both the mother and the father work at the same time.
Because of this, the need for someone to look after the kids while they are away, like KinderCare, is something that they should consider. But how much does KinderCare cost?
KinderCare Tuition Fees
KinderCare is a learning center that offers year-round child care for small kids and early childhood education. It accepts kids from 0 to 12 years old and provides "before and after" school programs to kids enrolled in the center.
Here is the average cost of daycare under KinderCare:
| | | |
| --- | --- | --- |
| Age | Program | Tuition Fees per week |
| 6 weeks-24 months | Infant and toddler tuition | $150 to $380 |
| 2 to 3 years old | Discovery preschool tuition | $140 to $300 |
| 3 to 5 years old | Multi-age tuition | $120 to $300 |
| 5 to 12 years old | Before- and after-school programs | $110 to $180 |
Factors Affecting Cost of KinderCare Services
The KinderCare tuition rates vary depending on several factors, and it is best if you can look into the fine details of the package.
Age
Kids' behavior, learning capabilities, applicable care, and the teaching approach have different levels of difficulty, depending on their age. So, naturally, prices per age level would vary.
Programs
Beside the different programs intended for a specific age group, KinderCare also offers special curricula for various ages but with the same interests. Some of these are the following:
Learning Adventure Enrichment Program
The Bilingual Mandarin Immersion Program
Cooking Academy for 3 to 12 years old
Music Explorers for 2 to 4 years old
Phonics Adventures for 2 to 4 years old
Number of Hours
The fee also depends on how many hours your kids will be under its care in a day, in a week, and in a month.
Location
You will never find the pricing on the website of KinderCare. That's because the cost of daycare is entirely dependent on where the branch is located.
In New Haven, Connecticut, the Kindercare fees are as follows:
Infants/Toddlers – $379 per week
Preschool/Pre-Kindergarten – $334 per week
Before & After school – $139.00 per week
In North Haven, located in the same state, Kindercare fees are the following:
Infant/toddler – $354 per week
3 & 4 yr. old – $299 per week
Before/after school – $179.00 per week
Before only – $144 per week
After only – $149 per week
On the other hand, in Longmont, Colorado, here are a couple of the fees found online:
9 months old – $295 per week
Full time – $1,400
Number of Kids
Naturally, you will be spending more on KinderCare rates if you have more than one child. However, for every additional child you enroll at the facility, you will get a significant discount.
Number of Programs
Note that KinderCare also gives discounts to children who need to attend more than the usual number of sessions or, say, different programs in a given period. So, the more your child goes to school, the bigger the discount on the tuition fee gets.
Average Cost of Daycare Center
How much does daycare cost? Just like with KinderCare, the amount you spend on childcare costs will greatly depend on where you live, what type of childcare you choose, the age of your child, and how many hours a week you need the child to spend at the daycare center.
For infant care, the highest reported cost for toddler child care will reach up to an average of $2,000 per month. If you live in the states of Massachusetts, New York, and Minnesota, then you should expect to pay a higher daycare rate compared to those living in Mississippi and Kentucky.
However, the cost of childcare for preschoolers is relatively lower than that of toddlers. The cost of preschool daycare will range from $370 to $1,100 a month depending on where you live.
Additional Costs
KinderCare also charges a non-refundable registration fee of about $25, which is used for all registrations. However, there are branches that charge way higher.
At New Haven, it costs $75 per child or $125 per family for two or more children. On the other hand, the North Haven branch charges $80 per year.
You may also come across the annual fee that is stipulated in your contract, and this will be worth between $50 and $400. It is important that you read through the contract so that you will know the exact fees that you have to pay.
KinderCare at the Patty Jischke Early Care and Education Center in Indiana charges an activity fee per year amounting to $50 for the first child and $25 for every additional child you enlist.
You should also be aware that KinderCare will charge an additional fee if your child is more challenging to handle. This is because it will give extra attention to your child to better understand them and their needs.
You should also remember that if you use a cheque as payment and it is returned due to insufficient funds, you will also be charged $25 by KinderCare.
Tricks To Save Money On KinderCare Services
Many families are adamant about KinderCare prices. Most see it as a very expensive form of childcare and go way over their budget.
However, other families seem to have found a way to work it out. Here are some of the things to consider:
You may ask your employer if your company has a discount for any child care services.

Kindercare extends tuition benefits for working families through some employers. This intends to assist these families to acquire affordable but quality child care. For example, Kindercare offers a 10% discount for Yale students and employees.

You can also ask your employer about the

Dependent Care F

lexible Spending Account.

This will be a significant boost to your budget since this is basically a pre-tax benefit to you as a parent.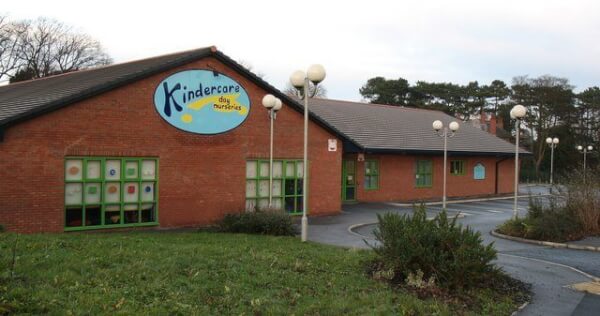 If you have more than one child, it is better to enroll them all at KinderCare as the center offers discounts to every additional kid enrollee from the same family. This typically goes around a 5% tuition fee discount.
If you are part of Active Duty military families, KinderCare collaborates with Child Care Aware® of America so you can enjoy fee assistance and support. Also, i

f you have a second child enrolled in the same daycare center,

it

will give you a 10% discount for the second child.