In modern times many parents feel the need to be able to provide the best future for their child. That is why both the mother and father are working in one household. Because of this scenarios, parents are tapping into KinderCare services to look after their children yet they are worried about how much does KinderCare cost.
KinderCare Tuitions Fees
KinderCare is a learning center that offers year-round child care for small kids to early childhood education. They accept kids from 0 to 12 years old and provides before and after school programs to kids enrolled in their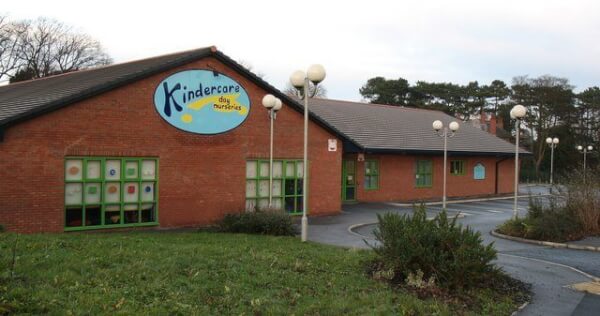 program. The KinderCare tuition rates vary for different ages and different programs and it is best that you can look into the fine details of the package.
The programs and curriculum of KinderCare vary by age. They have Early Education Programs, Infant Daycare, and Early Education, Toddler Daycare, Discovery Playschool, Preschool, and Pre-Kindergarten. Here is the most common tuition fee list for KinderCare:
| Age | Program | Tuition Fees |
| --- | --- | --- |
| 6 weeks-24 months | infant and toddler tuition | $142 to $350 for one-week |
| 2 years old | discovery preschool tuition | $131 to $295 for one-week |
| 3 to 5 years old | multi-age tuition | $120 to $250 for one-week |
| 5 to 12 years old | school age tuition | $109 to $179 for one-week |
They also have additional programs for your kids such as Before and After School Programs, Learning Adventure Enrichment Program, The Bilingual Mandarin Immersion Program, and School Break Solution.
Note that KinderCare also gives discounts to children who attends the day care center for a numerous number of times. So the more your child goes to school the bigger the discount gets. Some KinderCare school also gives a discount for military families and if you have a second child enrolled in the same day care center, they will give you 10% discount for the second child. They also charge a non-refundable registration fee of about $25 which is used for all registrations. You should also remember that if you use a cheque as payment and it returned due to insufficient funds, then you will also be charged another $25.
But you should also be aware that KinderCare will charge an additional fee if there is a difficulty in taking care of your child. These are because they will give extra attention to your child to better understand them and their needs. Thus the KinderCare tuition rates vary and you should ask the daycare center near you.
They also charge an annual fee which is stipulated in your contract and this will be worth $50 to $400. It is important that you read through the contract so that you would know the exact fees that you have to pay.
Average Cost of Daycare Center
In comparing the price of other daycare centers to how much does KinderCare cost, it is crucial that you know what the average Daycare center rates are. Just like the KinderCare rates, the amount you spend on childcare will greatly rely on where you live, what type of childcare you choose, the age of your child and how many hours a week you need the child to spend at the daycare center.
For an infant care, the highest reported cost for toddler child care will reach up to $2000 per month, the rate ranges from $300 to $1,564 monthly. If you live in the states Massachusetts, New York, and Minnesota then you should expect to pay higher daycare rate compared to those living in Mississippi and Kentucky.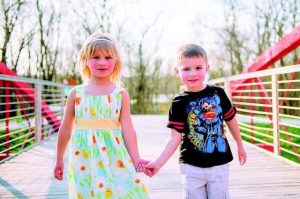 However, childcare for preschool is relatively lower than that of the toddler.  The cost for preschool daycare will range from $371 to $1,100 a month depending on where you live.  If you are from Colorado, Wisconsin, and Pennsylvania, the cost there is relatively high.  But if you are from Oklahoma and Alabama then you are lucky to get cheaper rates.
The childcare rate changes yearly and it has been increasing by the year. An after-school sitter from, 2013 will only rate 180.60 for a 15-hour job a week but in 2015 it has risen to $214.05. Just like the sitters, the childcare center also has the same pattern. In 2013, their rate was at $186 and at 2015 it has grown to $196.
This only goes to show that the rate that you may have inquired for this year may be different from what you will get the following year.
How To Save Money On KinderCare Services
Many families are adamant about KinderCare prices. Most see it as very expensive and way over their budget but other families seem to have made a way to work it out.
One tip is to bring your kids to your parents even once a week so that you can save one a day of payment for a daycare center. They also made sure that KinderCare prices are on top of their expense list and work the rest of their weekly budget from there. Some families suggest that you live frugally and with less luxuries as well. While other suggest using only 1 car to save on gas and other vehicle maintenance and expenses.
Others also set aside the fun budget to give way to KinderCare expenses while others take shifts in work schedule to give time to care for their children a couple of hours a week.  It is also important that you ask your employer if your company has a discount for any child care services or you can ask them about flexible spending account.
Others opt to file a tax break in order to save on expenses at home while others consider the distance of the daycare center from their house or work. You can use an FSA as well as a tax credit. If you do this, you can use $5000 from an FSA and set the $1000 for your child care tax credit.
Also, consider looking for a daycare center earlier than usual. This is because most sought after centers gets filled up fast. Or you can also do a parent share setup. You can share child care by swapping schedules with another parent. You can look after their child on some days while they can look after your child on other days.