Average cost to paint kitchen cabinets is something one has to think about if planning to renovate a room. Among the many rooms in your house, the kitchen is the most important part of it. This is where most of the magic happens. This is the room where everyone can all settle down and relax as they smell the fresh ingredients that are being tossed to create a wonderful meal. That is why maintaining a clean and organized kitchen is very important as there are a lot of things one have to consider in creating a suitable kitchen in every household.
A kitchen cabinet should be built to last for a very long time. They may seem like just another part of the house but your kitchen is the only place that will give you a great morning experience and a restful end to your day. This is where you make important meals that will keep you going whether you are off to work or busy at school.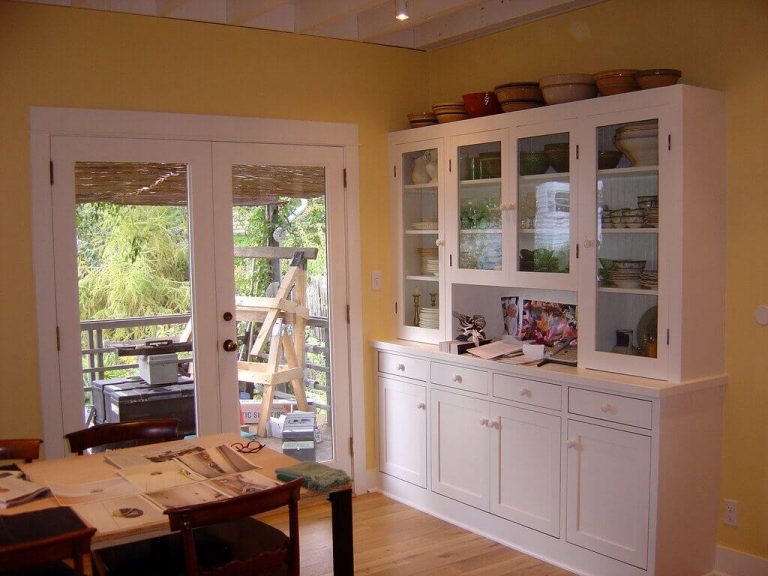 Kitchen cabinets can either be bought at your local Home Depot or you can have it designed, built and installed by a professional. Many home owners buy cabinets that are ready made however they cannot fully customize it and there are times that it will not fit perfectly in their kitchen.
Average Kitchen Cabinet Painting Cost
There are many shops that sell kitchen cabinets in different colors and sizes. A standard kitchen cabinet will have the size of 10×10 including wall & base cabinets. Its average price would range from $1500 to $3900. The material is usually made up of rugged multi-ply all wood box construction and shelves while the more expensive kinds include a UV scratch resistant coating and a Real, solid American Cherry hardwood doors & frames.
Customize Kitchen Cabinets and It's Cost
But there are also some home owners who opt to choose a customized kitchen cabinet. The advantage of customizing a kitchen cabinet is its unlimited design option. You can design your own cabinet depending on your needs and you can even choose the type of material used to create it. You can build a cabinet with your own personality and flexibility of your budget.
But how much would it cost you? Custom cabinets have a varying price range. The cheapest plays around the price $100 to $650 per linear foot for a semi-custom cabinet while a full custom cabinet is at $500 and $1,200 per linear foot.
Repainting Kitchen Cabinet
There are circumstances that one has bought a house with an existing kitchen cabinet or that you had already bought a cabinet but does not like its color. Infusing a new color scheme to your outdated kitchen cabinets can bring new life to the room. The solution is quite easy and that would be to repaint it. Now the next question to ask is if you would like to have a professional repaint the whole kitchen cabinet or to repaint it yourself and how much it would cost to have kitchen cabinets painted.
Repainting: Hiring a Professional
How much would it cost you to hire a professional painter and is it worth every penny? Hiring a professional in kitchen cabinet painting will save you the hassle of thinking which paint will work well with the type of wood or material that is used on your cabinets. A Professional painter is trained and will do all the prep work for you. From choosing the right brand and tools to clean-up and finishing touches.
A professional will deliver the result in a timely basis, they are licensed and have enough man power to finish the project as requested. A professional cabinet painting rate would depend on the size of the cabinet as well as the materials to be used. An estimated cost to paint kitchen cabinets for a standard kitchen would be around $1600 to $5000. This will include the removal and installation of the doors and drawers of the cabinets, sanding and priming, 2 coats of paint and other internal paintings needed.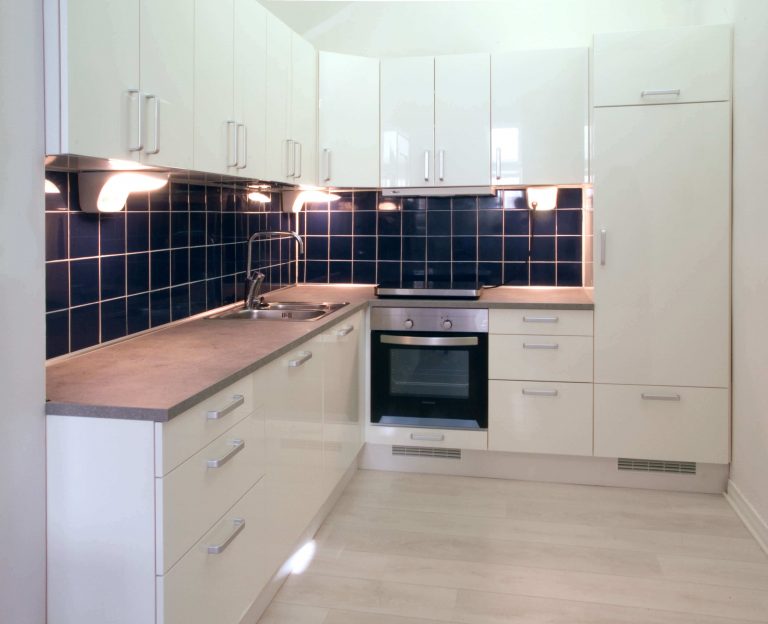 Repainting: Doing it Yourself
If your budget is restricting you from hiring a professional then you can also start a small project to repaint your kitchen cabinet. But there are some things that you need to be aware of before starting to repaint. In order to avoid mistakes, you need to be realistic and you need to know how to prep the surface first before starting. Yes, prepping is important. You need to clean the wood, sand it, the surface needs to be free from dust and then prime it. Make sure that you remove the hinges, doors and label them accordingly.
Now for the cost. The cost to have kitchen cabinets painted would go to the material that you would be used for repainting. Home Depot has a Rust-Oleum cabinet refinishing kit which you can use but for a cheaper price. The price will vary depending on the type of paint you use and its quality. It will go as cheap as $150 to $400 for a regular kitchen cabinet setup.
The materials that you would need are beadboard paneling and glue, paints, additional hinges and slides, primer, sand paper and paint brush. The cost to paint kitchen cabinets may sound cheap but the labor and time is what you usually pay for a professional painter. Take note that painting a cabinet will take time and patience. The removal and installation is one thing while the sanding, cleaning, priming and painting is another.
If you have time to spare and have the patience to paint it by hand then give it a try. It will be fulfilling once you see the end result. As long as you do not choose a cheap kind of paint and you give it time to set in you should be all good.
Paint can definitely improve the look of your kitchen cabinet. May it be a cabinet bought at Home Depot or a semi-customized cabinet or even a customized one, changing up the color can surely bring a personal touch to the room. Whether the professional cabinet painting rate is suitable for you or if you choose to DIY, there are many options for you to choose from in repainting your cabinets. You can go rustic or modern with your choice. It can be simple or extravagant. Whatever you want it to be, may it be a cabinet used for its functionality or for its beauty, color is a big deal in making a statement to anyone who will be looking into your home.