Choosing a laptop can be a daunting task nowadays especially if one has no particular type in mind yet. One can't just head to the nearest computer shop and spend hours figuring what kind of laptop he wants. 
But that would not be the case if one is making an informed decision. Specifically, if it answers the basic question: What would be that laptop for? This piece will be a guide on that and also on how much does a laptop cost.
Average Cost of a Laptop
Entry – level or budget laptops are those models which contain the basic computer programs to enable it to perform standard tasks like internet browsing, emails and processing office documents. These are perfect for students and or anybody who needs the necessities of a modern laptop but is just within a minimum price range. Average cost ranges from $172.50 – $199.
These run on Google's own platform – the Chrome. Its main difference with the other laptops models is that most of its programs and applications can only be accessed if one is connected to the internet. Bad news if one is living off the grid. Average cost is from $212 – $957.30
Popularly known as ultrabooks, these came into being as an answer to the immensely celebrated MacBook Air. These now come in slim and light forms but packed with fast processors, SSD storage and superb battery life.  Average cost is from $679.99 -$1199.89
2-in-1 Laptops or the hybrid laptops can convert from a laptop to a tablet. These are great for people who would want both features on a single device. There are models which completely detaches from the keyboard. There are some which can just swivel the keyboard to the back. The average laptop price for these models ranges from $ 214.99 – $ 1,241.07
Designed for the businessman on- the- go, these laptops are feature-packed with business tools and applications which will come in handy every time he hits the road for work. Average cost is from $442 – $1320
Just imagine a desktop which can be carried anywhere. That's what a desktop replacement laptop is. It has the power of a desktop and the mobility and convenience of a laptop. Talking about having the best of both worlds. That is why it is considered as the most powerful among the laptops. Average cost is from $649.00 – $2,499.00
A laptop for the gaming enthusiasts of the world. These laptops feature high-end hardware to enable them to run games which require high graphics quality and processor speed. Average cost is from $779.99 to $2,399.99
As the name itself suggests, these are laptops which are crafted with industrial grade materials designed to function even in the most extreme conditions. Considering the quality and durability of this juggernaut of a laptop, it is not surprising that it priced higher than the average cost of a laptop. These are recommended for people who does fieldwork in rough environments. Average cost is from $1,199.00 – $2,999.00
Specifications That Affects Average Laptop Price
A component which serves as the brain of the computer. It is the logic circuitry that responds to and processes the basic instructions that drive a computer. High-end processors enable faster computer performance.
RAM (Random-access Memory)
This is the memory space your laptop has to complete certain processes. The higher the RAM, the abler it is to finish simultaneous and intensive processes. Prices of laptop models vary due to RAM capacities: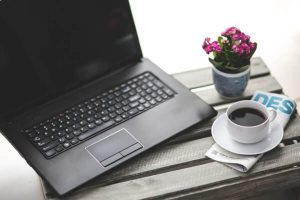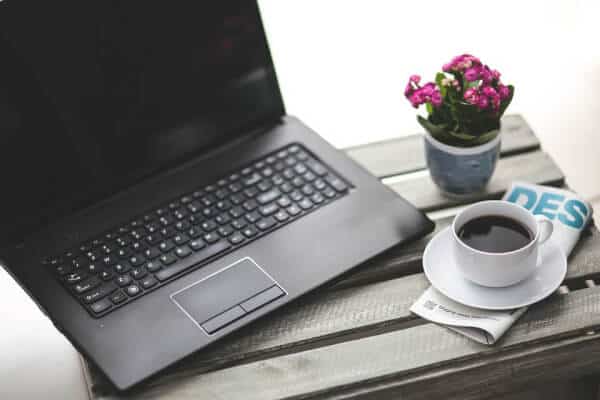 2 GB : $179 – $269

4 GB :$199 – $389

8 GB : $414 – $1759

16 GB or higher : $899 – $1799
User experience is determined by the Operating System used in laptops. Prices also differ due to the installed OS especially if this offers better features and applications.
The most popular Operating System of choice of most laptop models. Units with this OS cost around $439.95 to $1199.89 Windows-based models somehow determines how much does a laptop cost.
Chrome OS $212.00 –

 

$957.30
Google's foray into the OS business gave birth to Chrome, a cloud-based system which only allows access to programs when it is connected to the internet. Prices for laptops sporting this OS is from $212.00 to $957.30
Apple's exclusive operating system which is installed in their own line of laptops – the MacBook. Average cost for its models is from $1,299.00 to $2,799.00.
A non-mechanical drive which is flash-based. Favored by most people due to its faster processing in opening files. Prices for models with this type of storage drive ranges from $475 to $1500. 
The typical kind of storage drive installed in most laptop models. A mechanical drive with moving and spinning parts. Average price is from
Laptop displays matter on the choice of laptops. Display with size higher than 1366 x 768 or at least 1080p or full HD shows clearer and more vivid images. This can display high -resolution images and videos. Average laptop price is lower but display quality is also just on the average unlike when one is willing to pay extra. Best deals on this models are priced from $1,154.82 to $2,873.74.
This enables the laptop to display images and videos. For heavy graphics needs, like games and image and video editing, a higher end graphics processor is advisable. Based on the installed graphics processor, laptop models cost from $749.99 to $2,499.00.
Conclusion
Money should not only be the indicator of the kind of laptop that one should purchase. Though it is an important factor, the consideration should lean more on the need for the laptop. For example, if the purpose is for editing, then having a model with low RAM capacity and the graphic processor is useless. But then again, that would impact on the average cost of a laptop. More importantly, if buying a certain model would answer a current need, then it is a good buy.