One of the basics of finding out the cost of living in a state or country, beside the prices of other basic commodities, can be as simple as the cost of a single loaf of bread. White bread, in particular, is a staple food in America, just like rice is in Southeast Asia.To know if you're still paying a fair price, let's find out how much does a loaf of bread cost.
Average Loaf of Bread Cost
As the majority of consumers buy bread, the fluctuations in its price have great significance for the average daily expenses of a household in the US. The average price range of a 500g loaf of bread is $1.31 to $4.96.
On the other hand, the average cost of wheat products in the US is $2.54.
You should note, though that there are different varieties of bread loaves, which is one of the reasons behind the wide differences in the prices. To give you an idea, the national average prices per pound of bread are as follows:
White pan bread

–

$1.47
Whole wheat bread

–

$2.12
Healthier bread like sourdough and sprouted grain

–

$3 to $5
Gluten-free bread

–

$5 to $7
Factors Affecting the Price of a Loaf of Bread
Since a lot of processes are involved in producing and selling bread before it hits your dining table, you can expect a lot of these factors to affect the prices. Some of these are the following:
Type of bread – with the advent of different types of diets to control obesity and obesity-related illnesses as more and more people become health-conscious, various versions of bread loaves emerged. So, beside the all-American favorite white bread and some other unhealthy ones like brioche and baguette, other variants include whole-wheat, sourdough, whole grain, and multigrain, among others. Expect to have varying prices among these types, depending on the ingredients used and the complexity of the baking process.
Where manufactured

–

some states sell loaves of bread more expensive than others because as previously mentioned, their prices can be a telltale sign of the cost of living in a particular place. For example, a pound loaf of bread in San Diego, California costs $4.05, which is way higher than the national average.
Where sold –

Also, the

price of a loaf of bread

may be higher or lower depending on where you buy the commodity.

I

n the case of large manufacturers, it is more likely that the loaves of bread are produced in one place and delivered and sold in another. This is especially true if the item is under consignment to large retail stores such as Walmart, Costco, etc.
Brand – some brands have already established their names in the industry, so they can set their price to include their marketing costs. Hence, they are expected to be way higher than the usual

price of bread

.
Some examples are the following:
Franz Old Fashioned Buttermilk Bread (24-ounce)

–

$5.19
Sara Lee Artesano Bread (20-ounce)

–

$3.69
Oroweat Country Buttermilk Bread (24-ounce)

–

$5.09
Nature's Own® Butterbread Bread (20-ounce) – $2.78
Wonder® Classic White Bread (20-ounce) – $2.58
Katz Gluten Free Egg Free Bread (18-ounce) – $6.19
Sample Prices Per Area
As mentioned, the bread price varies depending on where you live in the US. Numbeo.com has sample prices for each state. The list of some locations and the price per 500g loaf of bread and also the 125g variant are as follows:
125g – $0.52
500g – $2.08
125g – $0.79
500g – $3.14
125g – $0.68
500g – $2.72
125g – $0.57
500g – $2.27
125g – $0.88
500g – $3.51
125g – $0.62
500g – $2.49
125g – $0.68
500g – $2.71
125g – $0.68
500g – $2.73
125g – $1.01
500g – $4.04
125g – $0.55
500g – $2.20
Buying Bread or Bake It Yourself
Some people may just consider baking bread themselves, thinking it would be less expensive. In reality, however, the only time this will be true is if you are actually eating everything you bake.
This is because, if you are not an expert baker and you are just baking as a hobby, it would take you a long time to produce your bread. You also wouldn't be able to get discounts for bulk orders of the ingredients, and you also wouldn't likely have equipment big enough to produce many loaves of bread. All these factors contribute to the cost of your homemade bread loaves.
Because of this, the unit price of your bread would be more expensive than you would have paid if you had just bought it from the grocery or bakeshop. But then again, there's nothing more satisfying than tasting your own baked masterpiece or being able to serve your family with what you have baked yourself with love.
Environmental Cost of a Loaf of Bread
Consumers may take for granted the production of bread and only concern themselves with buying the product. However, recent studies show that producing staple foods affects the environment.
According to a study published in Nature, food production and consumption of bread cause approximately one-third of the total greenhouse grass emissions in the atmosphere. If this continues, there will be an impact on environmental sustainability.
Ultimately, humans would be the end recipients of the harmful effects caused by the irresponsible and unsustainable production of the basic commodity.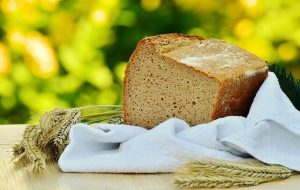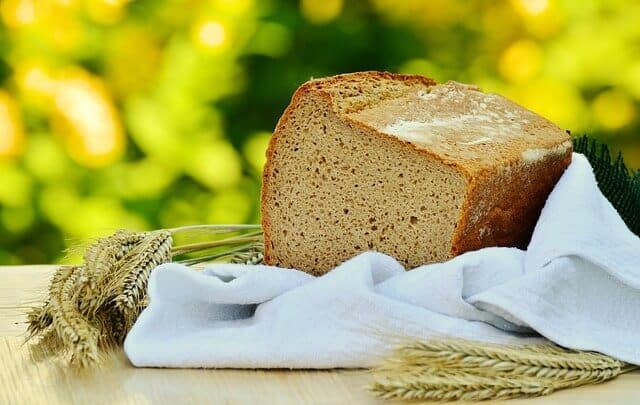 One way to help mitigate greenhouse effects for even just a little bit is to opt for loaves of bread made from wheat that did not grow by using chemical fertilizers. Such types of bread may be more expensive.
However, if a lot of consumers bought the organic brand, then, maybe farmers and manufacturers would think twice about using unsustainable fertilization. That would then result in fewer emissions in the atmosphere.
So the next time you buy a serving of your carb fix, do not only consider the loaf of bread's cost but also think about how you would help conserve the environment.