The Queen's residence. Big Ben. Harry Potter. Royalty, impressive architecture, world-renown art, and a rich culture. You can see all these things in England's capital, London! A marriage of old and new, the city offers a modern renaissance experience like no other.
Flying to the capital could easily cost you thousands of dollars, and we're not even talking about the cost of living yet! Of course, you could always find ways to save money. But before you do that, it would be helpful to know how much does it cost to go to London for you to be able to adjust your budget plan accordingly.
Cost Considerations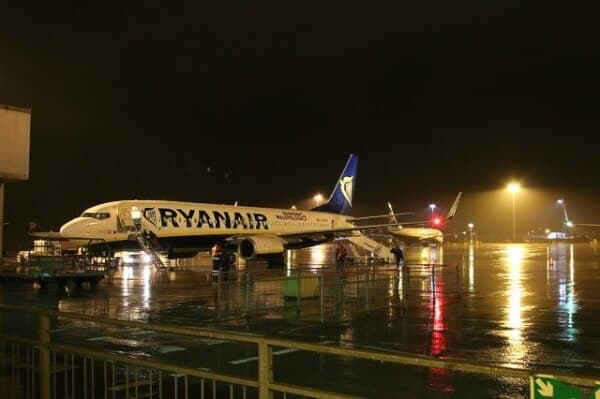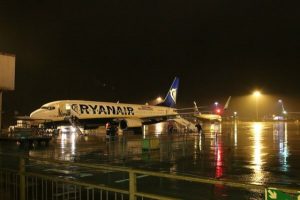 Unlike cities in the US, the convenience of paying everything with a credit card is not that popular in London especially if you're riding black cabs. Still, major credit cards are accepted anywhere in the city and ATMs are widespread. To make sure you could pay in any method, it would be wise to bring enough cash during your trip.
To make sure you're not paying too much for a week's vacation, get the best deals well ahead of your trip to the city. If you want to taste the cuisine, book restaurants as early as you can. If you want to enjoy London's musicals, reserve your tickets in advance. Doing these is cost-effective and would also save you a lot of hassle once you set foot in the capital.
Of course, don't forget to consider common-sense factors like the number of travelers, the length of your stay, your itinerary, your choice of airline, and your departure city. We couldn't give you the exact trip to London cost, but you could figure it out yourself by not skipping on all these considerations.
Peak and Low Season
Expect a thick crowd and a surge in prices in London during summer as the weather in the capital is favorable during this time of the year particularly mid-June through August. Spring (April to mid-June) is also a prime tourist season so expect the cost of accommodation to shoot up.
Low season starts at November but you could run into a lot of tourists and locals during the holidays in December. The remaining months up to March is the best time to explore the capital without the dizzying crowd, but be prepared for cold, short days during the winter. Some attractions are also closed during the off-season and most tours stop operations.
Regardless of when you are going, pack an umbrella as London experiences showers all year round.
Tipping
Tipping in the capital is encouraged if you received quality service. You could give a porter £1 ($1.28) per bag. Gratuity for room staff, on the other hand, is at your discretion.
As for pubs, you are not expected to give anything unless they provide table service. £1 ($1.28) for a round of drinks is usually enough.
Prepare to tip 10-15% in restaurants that do not include a service charge on the bill. As for tipping taxi drivers, round the fare up to the nearest pound only.
Cost Breakdown
Just how much does the London vacation cost? Find out through the following breakdown of prices from flying to sightseeing in the capital.
Airfare
A round-trip ticket could cost you $1,000 to $2,500 depending on what airline you would be flying with, your departure city, and the time of the year.
Airlines that offer direct flights to London from the US include:
American Airlines
Delta
United
British Airways
Virgin Atlantic
Air New Zealand
Air India
Norwegian
Thomas Cook Airlines
Thomson Airways
The cost of flying would also be affected depending on where you're landing. Flights could land on any of the capital's five major airports: London City, London Gatwick, London Heathrow, London Luton, and London Stansted.
Sample Airfare
As for sample prices, here's a list of airfares from Delta:
New York JFK to London LCY (main cabin, based on first 20 results)
June: $1,375 to $1,859
September: $1,250 to $1,739
November: $654 to $805
Los Angeles LAX to London LCY (main cabin, based on first 20 results)
June: $1,190 to $1,877
September: $1,405 to $1,844
November: $721 to $906
Honolulu HNL to London ICY (main cabin, based on first 20 results)
June: $2,290 to $2,710
September: $1,564 to $2,679
November: $1,639 to $1,677
You could always score cheap deals by browsing on websites like CheapOair and Travelocity. For instance, the latter site has an available round-trip ticket that costs only $678. That's almost half the average cost!
Accommodation
There is a wide range of accommodation options in London that could fit any budget. According to USA Today, backpacker hostels in the capital costs $12 to $24 per person while luxury hotels could cost more than $300 per night.
Here's a list of sample costs (all prices already converted to USD):
Dorm bed: $15-39
Double room: $128-256
4-star or boutique hotel: $256+
You could also opt for bed and breakfast, caravan and campsite, pub, restaurant, campus, and self-catering accommodations. Here are prices per night charged by some providers:
Star Hotel Bed and Breakfast: $92
Bay Tree House B & B: $200
Lee Valley Camping and Caravan Park: $18-28 per tent
The Alma Wandsworth: $127-190
Savoro Restaurant with rooms: $57-160
University of London: $63-122
The Apartments Chelsea: $278-295
To save on accommodation costs, book in advance.
Food and Drinks
Similar to accommodations, there's a wide array of food choices in London that would fit any budget. Most pubs and cafes have affordable meals ranging from $10 to $25. A three-course dinner in a fine dining restaurant, on the other hand, would cost $180 and up.
Here are other average costs of meals for your reference:
Supermarket sandwich: $4.48-6.40
Two-course dinner with a glass of wine: $45
Three-course dinner in a top restaurant with wine: $76-115
Lunch in the business district: $13
Combo meal in a fast food restaurant: $7.45
Beer (16oz.) from the supermarket: $2.33
A bottle of red table wine: $11.51
Bread for two people: $1.22
If you're on a tight budget, you could try London's street foods or opt for self-catering.
Local Transportation
The cost of getting around London could range from no-cost walking to hefty-priced black cabs. How you want to move from place to place depends on your itinerary and how much you want to see. If you want an immersive tour, going by foot or cycling would be the perfect option. If otherwise, you want to visit main attractions within a short period of time, taking the subway is the faster alternative.
To rent a bike in the capital, you'd have to pay an access fee. The price for a 24-hour access is $3. The first 30 minutes of your bike ride is free-of-charge while every additional half-hour period would cost $3.
Within your access period, you could pick up a bike from one of the 700 docking stations around the capital. Once you're finished riding, you could drop the bicycle at a station nearest you.
Other modes of transportation and their prices include:
Thames Clipper River Roamer: $11-22.20 per ticket
Bus: Flat rate of $1.92, travel fares range from $2.94-15.10 (depending on zone and payment method)
Black cab: Flag rate of $3.33
London Tramlink: $3.33 per ticket
Tube: $1.92-7.68 per single-journey ticket (depending on zone, payment method, and day)
To save on the London vacation cost, a cheaper alternative is to purchase an Oyster card. Bus and subway fares tend to be lower if you use it as your payment method. You could purchase a card for $3.84 before you visit the capital and load it with $26-dollar credit good for a two-day trip.
To give you an idea of Oyster card fares, here's a list provided by VisitLondon.com:
For a one-day unlimited journey for adults:
Zones 1 and 2: $8.44
Zones 1 to 4: $12.15
Zones 1 to 6: $15.35
Londoners are encouraged by its government to walk or ride a bicycle to reduce air pollution. Thus, opting for the said modes of transportation would not only save you money but would also allow you to contribute to environmental conservation.
Attractions
A one-week travel in London is not enough to see all the things the city has to offer so planning ahead is essential. To help you create your itinerary, here are prices of the top 10 attractions in the capital:
Warner Bros. Studio Tour: Making of Harry Potter: Ticket starts at $81.88 for children, $88.28 for adults
Coca-Cola London Eye: $20.79 for children, $29.43 for adults
Madame Tussauds London: $30.71 for children, $39.66 for adults, $127.94 for a family ticket
Hop-on/Hop-off bus tour: $38.38 for adults
HM Tower of London: $14.71 for children, $31.73 for adults
Westminster Abbey: $11.51 for children, $25.59 for adults
The View from The Shard: $31.92 for children, $33.20 for adults
The London Dungeon: $23.29 for children, $29.68 for adults
SEA LIFE London Aquarium: $19.19 for children, $25.59 for adults
Shrek's Adventure! London: $24.56 for children, $30.58 for adults
If you don't have enough money to spare for the top sights, don't worry as the capital offers a host of free attractions and landmarks! Some of the world-renown sites you could visit for free include the Tate Modern, National Gallery and British Museum, Hyde Park, and Hampstead Heath.
You could also purchase a London Pass that would allow you to enter more than 60 attractions in the capital for free. An adult pass for one day costs $79.29 while a 6-day pass amounts to $177.77.
Calculating Costs
Calculating the trip to London cost is tricky. Depending on your deal-scoring and quick booking skills, you could save so much money that a little over a thousand-dollar budget would be enough for traveling solo to the capital. Or, if you're too lazy to hunt for deals, a one-week stay in the city would suck your bank account dry before you know it.
To give you an idea of how much does it cost to go to London, here's a sample computation for a seven-day vacation in the capital: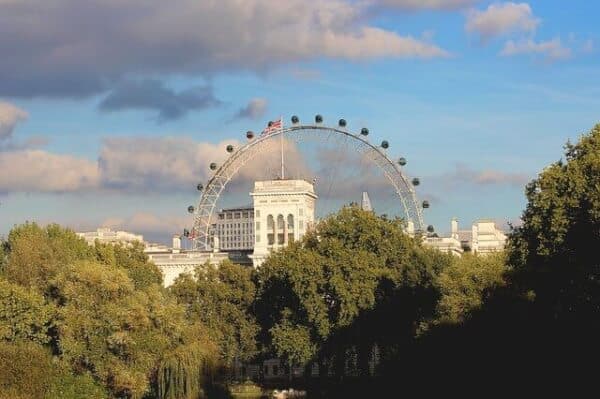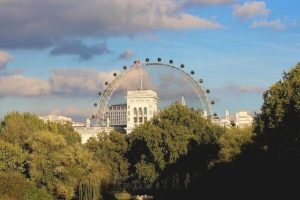 Airfare: $1,250
Dorm bed: $40 per night or $240 for 6 nights
Meal: $25 per day or $175 for 7 days
Oyster Card: $15.35 per day or $46.05 for 3 days
London Pass: $177.77 for 6 days
TOTAL:                  $1,888.82
Note that the total cost does not include shopping around the capital. Prices vary and some may be as costly as $30 each item. The official London tourism website offers advice on where you could purchase high street fashion minus the designer price tag in the capital. Look for similar travel articles to be able to plan how much you would expect to pay for buying British stuff.
To keep the cost of travel in London reasonable, book everything well in advance of your trip. Also, enjoy the free things first before entering the London Eye or Madame Tussauds. London is a lovely city and it would be a waste to spoil your vacation because you're worrying about hefty prices. Plan ahead and save up!