India may be the first geographical title ordinary Westerners can think of when it comes to an exotic experience, but it is not the only lovably strange place in South Asia. About 983 kilometers southwest off the coast of Sri Lanka lies the island nation of Maldives – a remote jewel of a coral archipelago that (figuratively) glimmers in the middle of the Indian Ocean. Legend has it that this island nation once enjoyed unparalleled peace and prosperity that the first inhabitants did not bother for an organized form of government.
But legends aside, anyone can pretty much guess by the look of its tropical landscape that Maldives invites outsiders to relax. After all, sultry islands still easily capture modern society's idea of a vacation. Tourism, indeed, is the largest economic industry in Maldives. But there is more to this island nation than its sugar white coastal sands and turquoise seas reflecting the clear blue daylight skies. Its people are also a fascinating national attraction for the world to behold.
Maldives boasts an impressive 98 percent literacy rate – courtesy of a progressive education program once initiated with the assistance of UNICEF in 1978. All of the Maldivian children are enrolled in a primary school, 99% of which are expected to graduate from 5th grade.
Judging from the crescent symbol of its flag, Maldives is a dyed-in-the-wool Muslim country. While the government makes no distinction between the applications of secular and religious Islamic laws, visitors are free to indulge in their alcohol consumption strictly within the premises of its commercial providers (bars and resorts).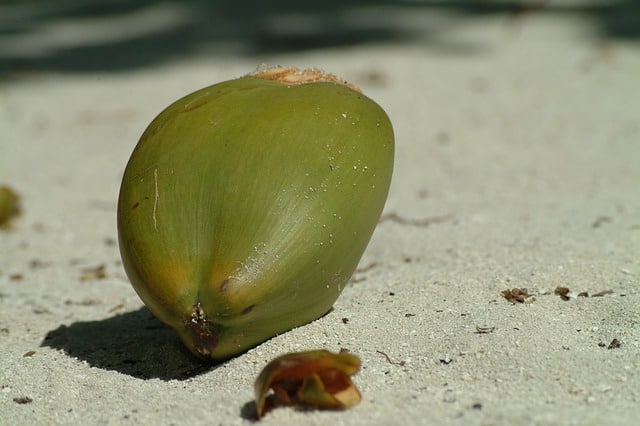 Best Time to Visit
A comprehensive analysis by US News Best Hotel Rates in 2015-2016 features the months of May, June, and July to be the preferable times to visit Maldives. But if weather conditions also account as an influential factor in choosing the holiday date, it is best to select a time of the month where daytime warmth is complemented by average precipitation.
By May, 218.9 mm of typical rainfall can generally cool down the highest 31 degrees Celsius daytime warmth. For a quantifiable reference, the subsequent information in this article will be based on this specific 2-week vacation period: May 1 to 15, 2018
Flight Costs by PriceLine
Considering the distance between the United States and Maldives, flights between these countries are expected to be generally expensive. But how much does a trip to Maldives cost? While popular estimates are anywhere between $1,500 and $2,000, one can book flights for previously suggested dates at an earlier date for nearly $500 less than the average ballpark figure.
Check out the costs of plane tickets in the table below:
US Round Trips
Cost & Airline
Travel Duration
from New York (JFK)
1 stop: Istanbul (IST)
$919.59
Turkish Airlines
Outbound: 31h 50m
Return: 32h 35m
from Washington DC (IAD)
1 stop: Doha (DOH)
$982.99
Qatar Airlines
Outbound: 26h 30m
Return: 27h 50m
from Los Angeles (LAX)
2 stops: Dubai (DBX) and Colombo (CMB)
$1,024.56
Emirates Airlines
Outbound: 28h 50m
Return: 27h 50m
from Chicago (ORD)
2 stops: Dubai (DBX) and Colombo (CMB)
$1,124.59
Emirates Airlines
Outbound: 25h 10m
Return: 33h 0m
Best Accommodations
Another crucial aspect that determines the overall Maldives trip cost is the price of temporary lodgings. Maldives is widely believed to be a relatively expensive destination for many travelers. However, it is possible for one to spend 12 nights in any good resort or lodging for less than $500.
Considering the cost, it is important to understand that this discounted rate does not shortchange in terms of the value. These accommodations include free breakfast, air conditioning, WIFI, and airport transfer. Here is the list of properties featured by Booking.com based on the previously suggested dates:
| Property Name | Property Address | 12-day Stay |
| --- | --- | --- |
| Huzey View | V. Atoll Rakeedhoo island, 10050 Keyodhoo, Maldives | $360 |
| Rasdhoo Relax Inn | Golden Blue / Alif Alif Rasdhoo, 09020 Rasdu, Maldives | $420 |
| Fulhidoo Ilhaa Lodge | Beach Road Runfass, 10010 Fulidhoo, Maldives | $420 |
| Isle Beach Inn | Isle Beach Inn, 20132 Maafushi, Maldives | $480 |
| Lily Rest Maldives | Bahaaree Hingun, 08090 Maafushi, Maldives | $480 |
| Ocean Vista | West Pole, 08090 Maafushi, Maldives | $480 |
| Maldives Dhigga Guest House | Maldives Dhigga Guest House / Kaafu Huraa, Male Atoll Huraa, 08150 Huraa, Maldives | $480 |
Smart Consumer Guide
When it comes to defining tourist attraction in Maldives, it is always best to understand it in terms of "what to do" than "where to go." As it happens, 80 out of 200 islands in this country have tourist resorts. But in order to have a clearer grasp of an ideal vacation in Maldives, Forbes has suggested 10 interesting attractions every traveler should indulge. Note: most of the locations and activities listed in this table cater to a more luxurious budget.
Recreation
Venue
Special Attractions and Features
Picnic at the Sandbar
Amilla Fushii
• Shallow turquoise waters
• Sugar white sand
• Pre-ordered picnic basket (Maldivian delicacies & champagne)
Snorkeling and Diving
Hanifaru Bay
• Verdant marine ecology
• Abundant wildlife (sharks, tortoise, and whales)
• UNESCO protected since 2011
Underwater Spa
Huvafen Fushi Resort
• Glass-walled underwater view of the Indian Ocean
• First-class therapy (hot rocks, cold ice, couture facials)
Dhoni Sunset Cruise
Niyama Private Islands
• Sailing on a traditional Maldivian boat
• Dolphin-viewing at sundown
• Ideal for groups (family or friends)
Cultural Exploration
Thulhaadoo
• Learning ancient Maldivian history
• Artworks, souvenirs and handicrafts (traditional lacquer works)
• Social interaction with the rural community
Live Beach Party
Finolhu
• Refined and retro-inspired holiday island
• Dancing to the beat of internationally-acclaimed DJ's
• Soft shell crab tacos at the Fish & Crab Shack
Boduberu Show
Gili Lakanfushi or Six Senses Laamu
• Traditional Maldivian folk dance
• Upbeat sound of hand drums
• Singing performance by local artists
Relax and Dine at the Piano Deck
Baros Maldives Hotel
• Rustic platform shaded by breezy white canopy
• Panoramic view of turquoise Indian Ocean
• Breakfast, lunch, and spa treatment
Travel Tips that Count
Tip 1: Travel by local transport. Most transfers from the international airport to distant islands are conducted via seaplanes or speedboats. This costs an average of $136 per person. Boarding a strictly scheduled public ferry ride only costs as low as $2 to $3. Imagine the price difference if time is not of the essence!
Tip 2: Go on the included excursions. As mentioned earlier, sharing lodgings with local residents is a good alternative to paying for a night in a hotel. Interestingly, the benefit goes beyond mere cost-cutting strategy. Some residents host their own private tour service as an extension of their overall hospitality. One can enjoy a more informal, relaxed and flexible itinerary.
Tip 3: Pay in US dollars. While the locals circulate the Maldivian rufiyaa, it is interesting to take note that many of the country's commercial outlets accept American dollars as a legal tender. Furthermore, some stores offer a better price when customers pay in dollars.
Tip 4: Shop at STO Trade Center. Anyone living in temporary lodgings with a kitchen can cut significant costs by shopping groceries at the Maldivian capital's largest supermarket. This commercial center sells a great assortment of fruits, vegetables and local produce that caters to the local inhabitants' standard cost of living.
Maldivian Cuisine Bucket List
Another important aspect one must observe in terms of effectively managing the overall Maldives trip cost is the budget for food. Knowing where to dine out is vital for effectively controlling costs regardless of occasional splurges within the entire vacation period.
According to Trip Advisor, there are around 19 best cheap places to eat. In contrast, there are up to 41 noteworthy luxurious fine-dining restaurants found in the archipelago. The most flourishing sector of the nation's food service industry goes to the mid-range, with over 135 bistros and cafes catering to both local and foreign visitors. Eating out may be inevitable since many of the Maldives vacation package prices only partially cover the costs of all food and drinks one can consume throughout the holiday period.
While the practical merits of dining out cheap are undeniable, some travelers can find meaningful (or even profitable) experience via sampling the finest of Maldivian cuisine. Anyone with a keen interest in the culinary field (e.g. restaurateur, chef, food blogger, etc) knows that sampling any exotic meal prepared in its country of origin is a significant strategic investment. In Maldives, the Australian food blog Kitchen Nine lists the following 'must-replicate' fares:
Bis Keemiya – a fried vegetarian egg pastry similar to spring rolls.
Boshi Mashuni – a salad made of shredded and blanched banana flowers, fresh coconut and spices.
Garudhiya – a traditional fish soup laced with spices and citrus.
Huni Roshi – fried flatbreads made from flour mixed with grated coconuts.
Saagu Bondibai – a sago pudding laced with condensed milk, cardamom, rosewater and pandan leaves.
Packaged Trips
While anyone is free to meticulously plan their trip according to a relatively limited budget, a good alternative that effectively removes the hassles of preparations involves booking packaged trips. For a fixed rate, certain tour organizers can put basic and key miscellaneous travel fees in order.
So how much does Maldives vacation cost? Minus the budget needed to cover gratuities and services not listed in the itinerary, one can expect to pay less than $5,000 for a two-week vacation. Check out examples of Maldives vacation package prices featured by the website Goway:
Packaged Trip
Cost & Duration
Price Inclusions
Maldives: Kuredu Island Resort
• from $1,732
• 8 days
• Round trip airport transfers
• 7 nights accommodation
• All inclusive meals
Maldives: LUX South Ari Atoll
• from $1,824
• 8 days
• Round trip airport transfers
• 7 nights accommodation
• Breakfast only
Maldives: Anantara Veli Resort & Spa
• from $2,209
• 8 days
• Round trip airport transfers
• 7 nights accommodation
• Breakfast and dinner only
Maldives: Veligandu Island Resort & Spa
• from $2,240
• 8 days
• Round trip airport transfers
• 7 nights accommodation
• Breakfast, lunch & dinner
Dubai & Maldives Escape
• from $2,407
• 2 nights in Dubai
• 7 nights in Maldives
• Round trip airport transfers
• 2 nights accommodation (Dubai)
• 7 nights accommodation (Maldives)
• Dinner at the sand dunes (Dubai)
• Breakfast only (Dubai)
• All-inclusive meals (Maldives)
Romantic Paris & Maldives
• from $4,189
• 3 nights in Paris
• 7 nights in Maldives
• Round trip airfare via New York or Los Angeles
• Round trip airport transfers (Paris)
• Round trip speedboat transfers (Maldives)
• 3 nights accommodation (Paris)
• 7 nights accommodation (Maldives)
• Paris sightseeing tour
• Breakfast only (Paris & Maldives)
Travel Guide
An interesting investment that supplements one's knowledge (and imaginary expectations) about traveling in Maldives involves research. Travel guides provide a more personalized and colorful insight to the known facts about interesting overseas destinations.
Anyone looking for the latest reference to Maldives could explore the colorful enumerative details in the Maldives 2017 Travel Guide: 20 Cool Things to Do which can be purchased from Amazon.