One of the famous techniques by Sherlock Holmes is to observe the hands of the suspect for physical clues. It is because the hands are pretty much exposed and used most of the time. Physical attributes that are apparent can portray vital information regarding the lifestyle, hygiene, and activities of the owner. Hence, maintenance of a good condition of the hands and feet is important.
Most of the people take care of their hands and feet to display good hygiene especially when socializing. Some even go to the salon for the aesthetic purposes to build up self-confidence. But manicure pedicure prices are quite expensive since it is a service provided by professionals. Pedicure cost alone can almost reach for an average of $30.
For such a steep price, it is considered by most of the people as a luxury. But instead of seeing it as a beautification, people should see it for the health benefits it provides. By changing the perspective, the importance of having regular manicure and pedicure become mandatory to keep a healthy body. Home-kit manicure and pedicure set can also be a good alternative to nail spa which is available on Amazon.
Average Cost of Standard Manicure and Pedicure
The price depends on the coverage of the service provided by the shop. Most of the shops have the similar coverage but there are other factors such as massage which can increase the overall cost. The prices stated below are quite accurate for standard services.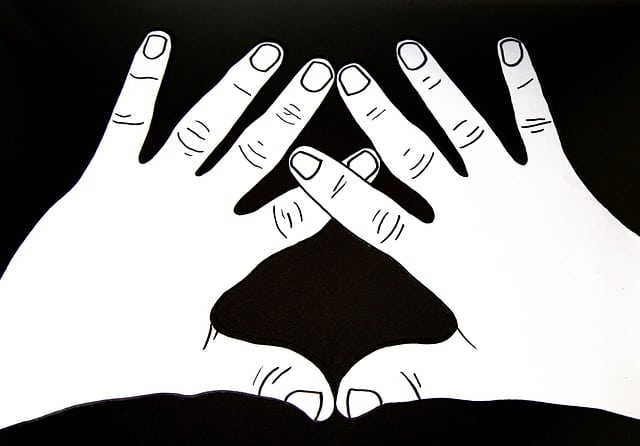 Low Standard (small shops) – the usual price range for standard manicure and pedicure is around $17-$23 and $29-$35 respectively.
Middle Standard (spas and salons) – the standard manicure cost is around $23-$30 while for the standard pedicure cost is around $35-$50.
High Standard (hotel and resorts) – the price for a standard manicure is usually around $30-$80 and for the pedicure is around $55-$120.
Combinations (pedicure and manicure) are also available which usually cost around $44-$75 for standard and $75-$130 depending on add-ons.
Standard manicure covers regular maintenance such as hand massage for exfoliation, nail trimming, cuticle care, shaping and application of nail polish. Meanwhile, for the standard pedicure, it covers foot exfoliation, the filing of calluses, nail trimming, shaping, light foot massage for blood circulation and application of polish. The cost helper health website provides a price range for low up to high standard establishments for reference.
What is Included in the Deluxe Service
It is a type of service that covers everything in the standard with an addition of various special treatments. Deluxe usually costs around as low as $30 and can reach up as high as $160. The inclusion of natural minerals and creams with prolonged treatment can increase the value of the service.
Salons like Tenoverten include a 10-minute relaxing stone massage and followed by application of hydrating cream for their deluxe package which affects the manicure pedicure prices. The manicure usually takes up to 35 minutes costing around $40. Meanwhile, the pedicure takes longer around 45 minutes with a price of $55.
There are also other salons which use minerals as a scrub and ointments for the special service. Primp & Polish provides dead-sea salt mineral which is effective against dry skins and popular because of its therapeutic benefits. The cost for the dead-sea mineral manicure and pedicure service is usually around $22 and $47 respectively with regular polish. Another variance of the service is using milk and honey as exfoliation medium for an enhanced effect with an extra duration of massages.
Additional Costs
The basic manicure and pedicure polish is usually the coating of the nails with layers of regular polish and finished with clear top coat. Dryers are used to hasten the drying of the coating. Salons also provide alternatives to regular polish. There are other variants with incurring additional cost depending on the material and services provided.
French manicure is the most classic and popular. It refers to the coating of the nails with pink polish in the entirety of the nail while the tip is applied with white polish. The elegance and simplicity of the design make it suitable for everyone and adequate to any type of event. Salons usually charge additional $10 for such style.
Another option is the use of gel manicures. Gels have a longer lifespan in comparison to other top coats. These types are not prone to chipping and considered as safest. The common procedure is by applying basic polish as a base and finish off with a final coating composed of a special gel that undergoes application of UV light. The price for gel manicures usually increases the value of the standard services by $10-$20.
There are also common add-ons such as polish change which cost around $10 for a manicure and $12 for a pedicure. Callus treatment and longer massages are also available to some salons which add $12. Nail arts and specialty design such as fake jewels can usually cost around $5-$7 per nail for those who desire one.
Factors Affecting Cost of Manicure and Pedicure
It is important to conduct due diligence regarding the customer service of the salon or nail shop. There are opportunities to utilize and maximize the cost efficiency of being loyal to one brand. Primp & Polish guarantee to their customers a free repair of the manicure within a specified time. Online booking is also available to lessen hassle and waiting time.
Meanwhile, Tenoverten provides Kiddie package which costs around $15 for a manicure while the pedicure costs for $25. It is a good option to take advantage of the parents since it cost less in comparison to the usual prices for an adult. It is also a great opportunity for the family to bond and at the same time availing a very affordable skin care for the children.
There are also establishments that give a discount to clients that avail multiple services. The manicure pedicure prices are reduced by at least 10%-15% when availed together in some salon. Spas also take advantage of incorporating multiple beauty treatment and therapies to entice the client. Laroma Therapies is a good example utilizing such business model that provides a good option for the client to pamper themselves with various treatments for a lesser cost.
Business owners usually use coupons and vouchers to compensate for their loyal customers and to attract a new customer. It is also considered as a significant factor for cost efficiency and deciding on the shop to frequent. Coupon usually gives discounts up to 20% for a special occasion. Voucher card is also a great incentive that exchanges frequent attendance for goods. Both can also be exchanged for nail products, free service, massage, and other freebies that the shops willing to award to their loyal customers.