It's a beautiful night. We're looking for something dumb to do. Hey, baby, I think I wanna marry you. If only it was that easy as Bruno Mars puts it. But it's definitely not, for some state at least.
This is because, to some extent, applying for a marriage license can take some serious paper works and a little bit of waiting game in order to accomplish.
And if you are taking your future seriously, would you rather get married by the spur of the moment. Or just because you "think" you want to do it or you are just bored and making dumb decisions would bring you an excitement?
This is one of the reasons why the statistics of divorce are very high. But we will not be talking about divorce right now, but the marriage license instead.
And the main concern is, especially those who follow a certain budget, how much does marriage license cost?
Average Cost of a Marriage License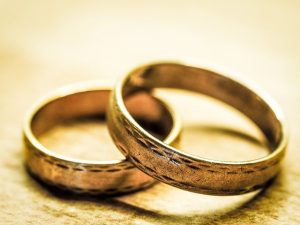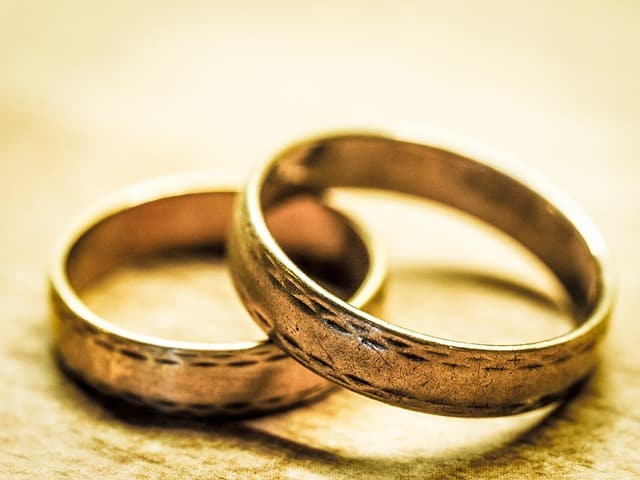 The cost of a marriage license ranges from $4 to $115 depending on your state, country or city, whether you want a regular marriage or a confidential one, among other factors.
The average wedding license prices per state are the following:
Alabama – $40 to $80
Alaska – $60
Arizona –                               $76
Arkansas – $60
California – $35 to $108
Connecticut – $30
Colorado – $30
Connecticut – $30
Delaware – $50 to $100
District of Columbia – $45
Florida – $61 to $93.50
Georgia – $56
Hawaii – $60
Idaho – $20 to $30
Illinois – $30 to $50+
Indiana – $18 to $60
Iowa – $35
Kansas – $85.50
Kentucky – $35.50
Louisiana – $25
Maine – $40
Maryland – $70
Massachusetts – $4 to $50
Michigan – $20 to $30
Minnesota – $40 to $115
Mississippi – $21
Missouri –             $58
Montana – $53
Nebraska – $15
Nevada – $35 to $65
New Hampshire – $50
New Jersey – $28
New Mexico – $25
New York – $35 to $40
North Carolina – $60
North Dakota – $65
Ohio – $50+
Oklahoma – $50
Oregon – $60
Pennsylvania –             $24
Rhode Island – $24
South Carolina – $40 to $70
South Dakota – $40
Tennessee – $60
Texas – $67
Utah – $40-$45
Vermont – $45
Virginia – $30
Washington – $52
West Virginia – $56
Wisconsin – $70
Wyoming – $30
To check on how much exactly is the wedding license price in your area, check out USMarriageLaws.com.
Additional Costs
Marriage licenses have validity period from issuance. You have to get married within that allowable period. Otherwise, your license would be revoked and you will need to apply for another license which would mean another expense.
Extra copy or a certified true copy of your license will be charged an additional fee, which also varies depending on your county since it is limited to one copy per issuance only.
Some state charges portal administrative cost. Ex. Hawaii $5
Some state charges document fee. Ex. Indiana $2
Change of name in some state requires a fee. Ex. South Carolina $10
Parental consent is charged in some state. Ex. Missouri $1 per consent
Where to Apply for Marriage License
A marriage license is obtained by applying through the Office of the County Clerk where you reside. The USMarriageLaws.com offers a list of locations where you could apply.
Additional information is also available at WomanGettingMarried.com.
Factors Affecting Cost of a Marriage License
Location – obviously, each state has its own rate imposed for its marriage license issuance, and each state consists of counties and cities which have their own regulations on how much to charge for the license as well.
Getting married within the specified marriage license validity – you can definitely save on the wedding license price when you get married within the marriage validity as you do not have to apply for new one when it expires.
What day the marriage application falls – there are some states and counties where you get discounts depending on what day your application falls.
Following the state-sanctioned pre-marriage education – big discount is given when you completed the said seminar prior to application of license.
Residency – in certain states, residents are charged lower wedding license price than non-residents.
Public or private – generally, a public marriage license is cheaper compared to confidential license, although there are some states and counties that charge confidential ones cheaper than public. There are also those that charge the same amount for both.
Mode of payment – there are some states that charge higher for non-cash payments like credit cards.
What You Need to Do
Requirements for applying for a marriage license may differ in some aspects in each state, city, and county. Some of the most common requirements that you need to complete includes:
Paying the marriage license fee at the time of application. The amount varies per county and the cost of a confidential marriage license is usually higher than the public license. Except in some counties where both licenses cost the same.
The couple is required to appear in person when applying for the marriage license, complete with valid identifications with photos to be presented to the County Clerk Office.
Proof of age is required, and underage marriage should have parental consent.
Due to the prevalence of HIV and AIDS nowadays, some states will require you to present a blood test result before you could be issued a marriage license while in some states, you may be offered to take the blood test, but it is not required.
The states that require blood tests before issuance of a marriage license are District of Columbia, Mississippi, and Montana.
You also need to show proof of divorce and annulment when you have prior marriage. Or a death certificate of spouse in case of widow or widower.
Useful Information
The minimum age to be allowed to get married without parental consent is 18 and underage can be married under parental consent. With the exception of Delaware, Florida, Georgia, Kentucky, Maryland, and Oklahoma which allows underage marriage without parental consent when the bride to be is pregnant or already had a child.
Although Maryland requires the minor to be at least 16, while in Florida, Kentucky, and Oklahoma, the young couple needs to acquire obtain court authorization first.
In Nebraska, the age of majority is 19.
Every state has a varying validity period. You should be married within these periods which commence from the date of the issuance of the license. Otherwise, it will be revoked.
The following are the validity period of marriage license per state:
10 days – Oklahoma
20 days – South Dakota
30 days – Alabama, Delaware, Hawaii, Kentucky, Louisiana, Missouri, Tennessee, Utah, and Wisconsin
33 days – Michigan
35 days – Colorado
60 days – Arkansas, Florida, Illinois, Indiana, Massachusetts, New York, North Carolina, North Dakota, Ohio, Oregon, Pennsylvania, Vermont, Virginia, Washington, West Virginia
65 days – Connecticut
90 days – Alaska, California, Maine, New Hampshire, Rhode Island, and Texas
180 days – Montana
6 months – Kansas, Maryland, Minnesota, and New Jersey
12 months – Arizona, Nebraska, Nevada, and Wyoming
No expiration – District of Columbia, Georgia, Idaho, Iowa, Mississippi, New Mexico, and South Carolina
There are states which allow close relatives to be married. Some allow it only if there are proof that the couple will no longer be able to conceive.
Same-sex marriage is legal in all states but there are some counties in Alabama and one county in Texas which still refuse to issue a same-sex marriage license. Check with your county clerk-recorder if there has been any update regarding this issue.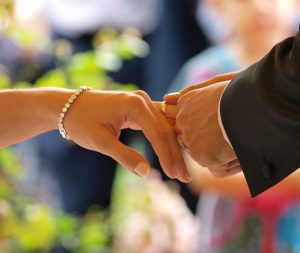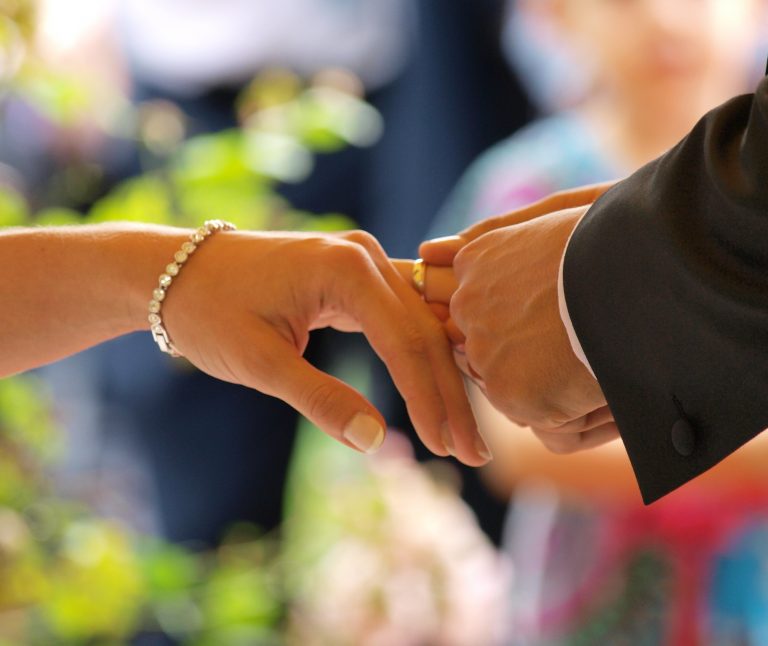 You do not have to be a resident of a particular state to be married there. The only issue is that, there are states wherein your residency will determine if there is a waiting period for your license to be released or none.
There is generally no waiting period. As long as you meet the requirements, you get your marriage license upon application. The exceptions are:
There is generally no waiting period for Florida residents provided the couple has completed a required marriage preparation course within the last 12 months. Otherwise, there is a three-day waiting period.
24-hour waiting time for Delaware, Illinois, New York and South Carolina with unless the couple is a nonresident of Delaware. In which case, waiting period is 96 hours.
There is a 48-hour waiting period in Maryland.
There is a 3-day waiting period for Kansas, Massachusetts, Michigan, Missouri, New Hampshire, Oregon, Pennsylvania, and Washington.
In New Jersey, Texas, and Louisiana, you need to wait for 72 hours to get your marriage license. But out-of-state couples can get it in New Orleans without waiting time.
Iowa and Alaska impose a three business days waiting period.
There is a five-day waiting period for District of Columbia and Minnesota.
Wisconsin takes the longest waiting period at six days