McDonald's is probably the most popular fast food restaurant throughout the world. You can see it almost everywhere in every country. That is why franchising one can make you earn money a lot easier than opening your own business. You will just have to pay the franchise fee.
And once your McDonald's franchise is up and operating, you should expect that the company's international marketing will do the heavy work. However, you can't easily franchise it, you will have to be qualified for it. You will also have to pay McDonald's franchise cost, but how much is it?
Average McDonald's Franchise Startup Fee
The story of success of McDonald's is indeed legendary. This world-class restaurant started as a hamburger stand in California that was owned by Richard and Maurice McDonald. And as time pass by, the store grew bigger and bigger and offering a wide variety of products. Today, there is more than 30,000 McDonald's restaurant all over the world. This company also has an annual revenue of more than $22 billion today.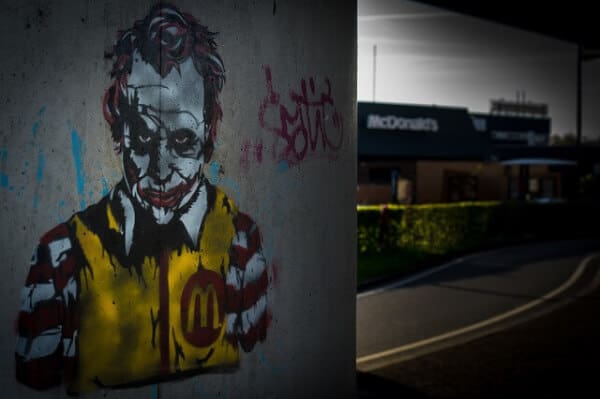 Just like any other businesses, franchising McDonald's will have a lot of factors that can contribute to the total McDonald's franchise cost. There are also credentials that you will have to qualify for you to franchise the restaurant.
As for McDonald's, you will need to have a total investment of at least $1 million up to $2.2 million and an available liquid capital of around $750,000 before you can open a single restaurant.
The total McDonald's franchise cost runs around $983,000 on the lower end and around $2,200,000 on the higher end. It depends on a lot of factors. Here is the breakdown of the total cost:
Startup Franchise Fee – This is the first and foremost factor that you will have to consider. If you are qualified to franchise McDonald's, then opening one will require this. The initial franchise fee of this fast-food restaurant is $45,000.
You will also have to pay a monthly service fee to McDonald's company, which is 4% of your gross sales. McDonald's also requires their Franchisees to pay the rent that is equivalent to a percentage of your monthly sales.
Real Estate or Rent – After paying the initial McDonald's franchise fee, you will have to consider the rental of the space. 3 months' rental cost runs around $198,000.
Equipment, Fixtures, Decoration, Signs – This might be the biggest factor that you should consider. The cost of this one depends on many factors such as the size of the building, the location, sales volume estimate, charges for transportation, sales tax, and much more. However, you will have to pay before you sign the agreement of franchise if you wish to make changes to the building. The cost for this factor runs around $691,000 up to $1,500,000.
Operating Equipment – Operating equipment such as P.O.S system, computers, Computer hardware, accounting software, and much more can cost you around $55,000 up to $65,000.
Initial Inventory – Initial inventory includes food, beverages, paper products, and other supplies. You will have to purchase this one. This can cost you around $20,000 up to $35,000.
Extra Expenses – Other expenses that are not mentioned in the list can cost you around $44,000 up to $46,000. Extra expenses usually include marketing and advertising cost.
Training – This factor is an out-of-pocket cost. You will have to be trained in McDonald's headquarters which is the Hamburger University. That is why you will have to spend for your food and lodging. There is no flat duration of the training since the operation courses are revised from time to time. There will also be a training that will take place in an operating McDonald's store. Training cost can run around $3,000 up to $35,000 depending on the duration of the training.
3-Month Additional Fund – Because you have just started, you will have to prepare funds for the cost you will have to make for the first 3 months of operation. The fund should include the wages of your employee, the cost of the utilities, taxes, legal fees, advertising, marketing promotion, operating supplies, repair and maintenance, and much more. Prepare at least $185,000 up to $330,000 for the additional fund.
McDonald's Franchising Requirements
Now that you have an idea on how much is McDonald's startup franchise fee, you should know the requirements before you can franchise one. Here are some other requirements before you can franchise McDonald's:
Major Business Experience – McDonald's only allows franchising to individuals that have a successful management of several units of businesses or departments.
Fast Growth –Another requirement for franchising McDonald's is that you need to have the ability to grow quick with the company.
Business Plan – You are also required to make your own business plan.
Good Financing Ability –You are also required to know and understand business financial statements and have the ability to manage finances well.
Great Skill in Management – You should have the ability to manage everyday operations well.
Hard work – You should have the ability and willingness to complete the training program of McDonald's. You are also required to spend at least 9 up to 18 months working at a McDonald's restaurant near your location.
Unique Customer experience – You should have the ability to manage, train, and motivate newly recruit employees.
Good Background History – You are required to have good and acceptable credit history before you can franchise the business.
Why Choose McDonald's?
Franchising McDonald's is indeed really expensive, but many people are still doing it. So why franchising McDonald's good? Here are some major advantages: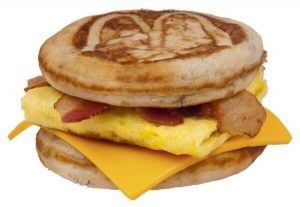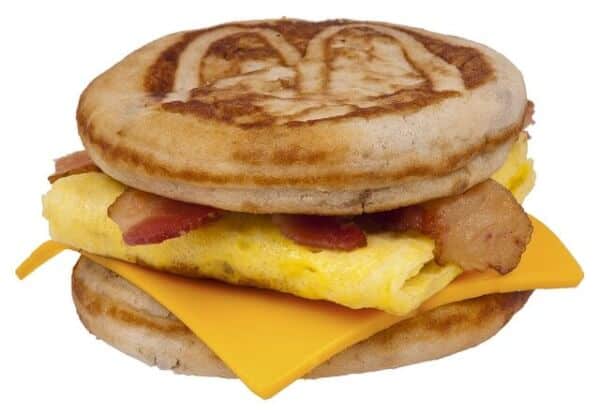 You will have world class training in order for you to distribute world class service and become a successful franchise.
McDonald's company will also offer general support system throughout the term to cover the operations, supplies, and marketing promotion of your Franchise.
Upon franchising, you are also given an access to the world-class suppliers. These suppliers will provide you goods and services that the customers enjoy.
You are also given 100 percent consumer awareness.
Business Cases studies can give you more advantages of franchising this company.