Microwave is the best companion of all busy working folks out there. They heat foods and leftovers in just a minute, they cook goods in just few taps and they cook popcorn as easy as 1-2-3. Microwave have truly helped feed thousands of hungry tummies. Just when the Microwave starts to act abnormally, your world's starting to sink down.
No need to worry about buying new microwave in such cases. You can comprehensively have it fixed or refurbished. We can expect the repair cost to be much cheaper than buying new one. To start, how much does microwave repair cost?
What Needs to be Fixed?
The cost of microwave repair will mostly depend on the kind of fixing needed. The common microwave damages are fan motor problems that cause microwave to not run properly, blown fuses, poor heating performance, microwave can no longer heat or cook, and touchpad becomes less sensitive or not responding.
The average cost for repairing microwave will also depend on the basic electronical needs of the appliance. Does it need electronical fixing? Does it suggest to replace parts? Does it only require engine cleaning?
Microwaves bought are eligible for limited warranty. The longevity of the warranty depends on the terms of the manufacturer. If you just bought your microwave, you can opt to use your warranty and have it fixed directly to the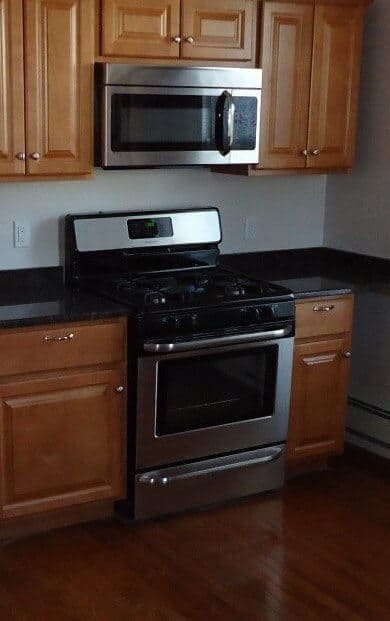 manufacturer. Remember though, warranty only covers technical problems. Damaged microwaves due to mishandling and negligence are not covered with the warranty.
If your damaged microwave is eligible for the coverage of its warranty, your manufacturer will get it fixed with their professional electricians, replace some parts if needed, or will even replace your microwave with new one.
Contemplating the Fixing
Does it require a repair or replace? If your microwave is an antique or a living exhibit on your home, then it might be best to replace it with new one. There are hundreds of affordable microwaves in the market you can buy, some even have energy-saving properties.
Some refuses to replace their microwave due to sentimental value while some have expensive model of microwave that they can't let go. What's the best option though? Having your microwave fixed can is good, but replacing it can give long term convenience and is more financially practical… maybe.
Cost of Fixing Microwave
To get to the point, how much does microwave repair cost? Professional electricians usually charge in hourly basis. If you directly bring your appliance in repair centers, you might just pay less. If you really are concern with the budget, then you can have fix your device by yourself. Do whatever suits you.
To get the total cost, it might be best to denominate the cost first. Repairman charges $50 to $70, in an average of $60 per hour. The common consumed time for fixing is approximately 2 to 3 hours. That, the labor, will range from $100 to $210, in an average of $155.
Some requires replacement of parts. The cost will majorly depend on the parts needed. Replacing unresponsive touchpad with new one will cost $10 to $20. Some internal parts will cost $50 or higher; cables, panels, small parts, and other wirings.
The cost of fixing a microwave will primarily depend on the complexity of the damage. Internal damages need more intensive repair. Damaged wirings, capacitor, breaker, and thermal cut-offs are best fixed by professional.
According to Home Advisor, some consumer reports spending $50 to $350 for microwave repair, most of them paid $106 to $237. Thus, mathematically, the average cost of repairing microwave is $170. This includes basic labor for electricians; other affecting cost such as replacement of parts are yet excluded.
Deducting the Cost
If you go directly to repair centers, you might pay 30% to 50% less than hiring a repairman. You can also opt to do the
fixing yourself. This will only cost you parts that need replacement. Just make sure you'll have the intellect to do so. Incorrect mending of internal hardware can just worsen the damage or can even harm you. If you're not comfortable fixing the microwave yourself, then do not hesitate to spend for professional fixing.
Again, using your warranty will cost you less and in some cases, you'll have no money to spend. This will be acquired only if your microwave is eligible for warranty.
It is best to ponder to what's best: repair or replace? When is it best to replace your microwave?
Replacement is suggested if repair cost will get higher than typical cost of new microwave

High end models of microwaves have limited parts available in the market. Parts are rare and mostly cost very high.

When the damage is too complex and will require serious fixing.

Outdated microwaves, mostly operating for more than 3 years, should be replaced. New models have features old models don't have, according to

Clark's

.
When will it best to get your microwave fixed?
Microwaves with slight damage can get fixed in affordable cost

Microwaves with technical problems can be brought to manufacturer's service center
Heating the Final Thoughts
Sometimes it is best to just replace the damaged microwave than having it fixed that will still have the high probability of getting damaged again. Buying new microwave can give long term convenience. New microwaves sold in the market have new features such as energy-saving capacity that can reduce your electric bill of up to 10% to 30%.
New microwaves can be bought in major home improvement stores and appliance centers. Non-discounted microwaves can cost $200 to $600. Microwaves in that cost have stainless steel finish, 4 speed convection fan, digital control, and have 1-year limited warranty. If the average cost of repairing microwave will go as high as that, then it will be best to just go with the new ones.