There are millions of happy couples in this vast land which some of them shouts in triumph; enjoying the perks of being married and in love. Romantic nights and enticing look in the eyes leave couples to be captive to each other's sight. But a lot of them want to be just happy in their own way; living a happy couple life without stressing out for babysitters and diaper change and baby talks — but somehow forgets about it after drunken nights and enticed feelings, and causes accidents. Or you may have messed up your birth control or forgot to wear protection. In such cases, morning after pill is the apple of every couple's eyes. Morning after pill, also known as emergency contraceptive (EC), are taken after an unprotected intercourse. Pregnancy may occur several days after the unprotected sex. Before it happens, morning after pill delays the ovulation and in some cases, prevents a fertilized egg from implanting in the uterine lining and is clearly not an abortion pill. It prevents pregnancy for up to 5 days after the unprotected sex but is better to be taken sooner.
"Please No Babies" – The Price
Make sure to fill in your wallets before getting wild, this pill might cost you a lot especially when you're both lacking self control of your partner. ECs can be bought in local pharmacies and can be made available to you even without a prescription for certain brands. According to the report made by American Society for Emergency Contraceptive (ASEC) in July 2013, "the average price for the most commonly available emergency contraceptive (EC) product, the branded product Plan B One-Step®, is nearly $48." Of course, other brands of ECs are also available and can be bought in major retail stores like Walmart and Target. Certain brands like Next Choice One Dose™, My Way™, and Levonorgestrel™ distributed by Watsons Pharma Inc, Gavis Pharmaceuticals and Perrigo Pharmaceuticals cost $40 to 50$. The morning after pill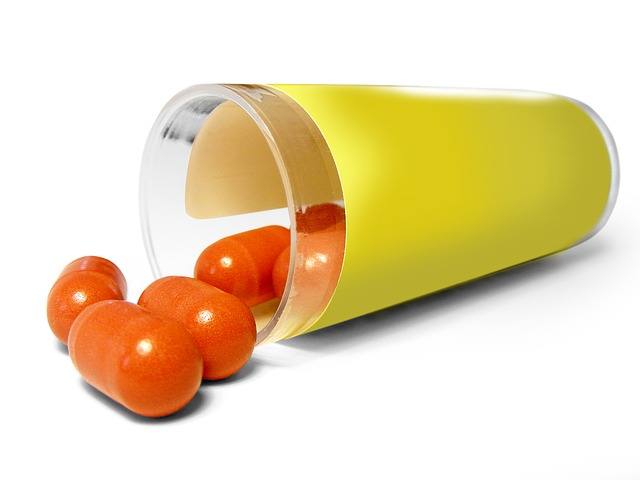 price ranges from $35 to $70. Having Medicaid insurance is a great benefit. Why? Run by federal and state governments, Medicaid provides free or low-cost health coverage and emergency contraceptives for Americans, including families, elderly and pregnant women especially those with low-income. If you're living in Hawaii, Illinois, Marlyand, New Jersey, New York, Oklahoma, Oregon or Washington, go out and grab Medicaid insurance.
Keep Calm and Buy One
Green apples are sweet, so as the red ones. If your budget is not into branded ECs, keep calm and buy the generic pills which of course contain the main ingredient levonorgestrel essential for delaying the ovulation. Take some time to search for pharmacies that carries emergency contraceptives, like AfterPill (generic form of Plan B One-Step®), it's FDA-approved, proven safe and effective. This generic morning after pill costs around $20 only. If you're still financially concerned in buying emergency contraceptives, you may use your insurance to take cover of your morning after pill expenses. If practicality is your thing, generic EC is a good choice since it is 80% to 85% cheaper than its branded counterparts. Generic ECs are over-the-counter drugs with age restrictions.
The morning after pill price may vary to what country you are in. In some countries in Asia, morning after pill costs for about $5 to $20 only. There are a lot of emergency contraceptives made available in drugstores and can be bought online. Most are available even without prescription but Ella® is one of the exceptions. Distributed by Watson Pharma, Ella® costs about $40 and is said to be "better than Plan B and others," claimed by plannedparenthood.org. Consult your doctor or healthcare provider and ask for prescription to buy Ella®.
Morning after pill is only for emergency use. So if you're buying one, you might want to consider another dose to keep in case of exigency. Emergency contraceptives lower the chances of getting pregnant but do not lower the chances of you getting into unprotected sex. Taking morning after pills has side effects like nausea and vomiting, be careful not to puke on your partner.
If morning after pill costs you a lot, then consider using copper UID. It's one time procedure and may protect you from the stress of unprotected sex for up to 12 years. It works same as an EC and is the best option for being stress-free. The medical exams, the IUD, the insertion, and the follow-up visits may cost you up to $1000 which is reasonable for a 3 to 12 years protection and happiness, depending on the IUD of your choice. Of course, professional doctors will insert it on your uterus.
The He and She Options
Be worry free and have an effective parenthood plan. Family planning is prominent in every couple's life. Men always have the freedom of using condoms. Protection has helped million of couples to prevent unwanted pregnancies. For women, calendar method, ligation, and birth control pills are best options to choose from. Consult your doctor and seek help for the right birth control method for you.
The Bottom line
Love conquers all things, so as pills conquers pregnancy. Be wise and choose the best option for you and your partner. You may not be ready for a baby yet and still enjoys saying, "let's not make a baby." Use emergency contraceptive in case you need it. Morning after pill price is reasonably affordable. It's a good thing that ECs are available to everyone but some people still find it financially out of reach. Maybe it's one of the reasons of wide teenage unwanted pregnancy causing overpopulation in certain countries. Also, the young must be informed and parents must educate their children. For morning pill to be fully accessible, the price must be lowered. But in case pregnancy occurs, take it whole heartedly and love it. It's a blessing, not a curse. How much does a morning after pill cost? Well, they'' cost you $20 to $60 only. And how much does a love cost? It's beautifully priceless.