There is no such happiness than having a very healthy life; living each and every day with full bliss with nothing to worry in life. But the worst things in life come free. We may not know it now but it will surely show. If you've been experiencing discomforts, illness and other symptoms, it is best to seek immediate medical help to professional health care provider and have yourself a nice check-up.
There are cases that X-ray, CT scan, or ultrasound is necessary. But sometimes they aren't enough. To define the illness more, it is often required to get help in more advance technology – the MRI. How much does an MRI cost?
MRI Is No Cheap
MRI or magnetic resonance imaging scan is a process of taking pictures of the internal body. The scanning of the body will be done on a horizontal tube commonly known as "bore." It uses radio wave energy and strong magnet to take thorough look on the interior body structures. Therefore, the cost of an MRI test will be expectedly high and rarely low.
The MRI test price depends on the facility that the patient will choose. MRI scans can be done on major hospitals and private medical facilities. Hospitals charge much higher since they operate larger facility. The typical cost of an MRI test swings from $700 to $5,000. The price still depends on the geographical location to be scanned. Most common body areas scanned are the head, the spinal, pelvic, and heart.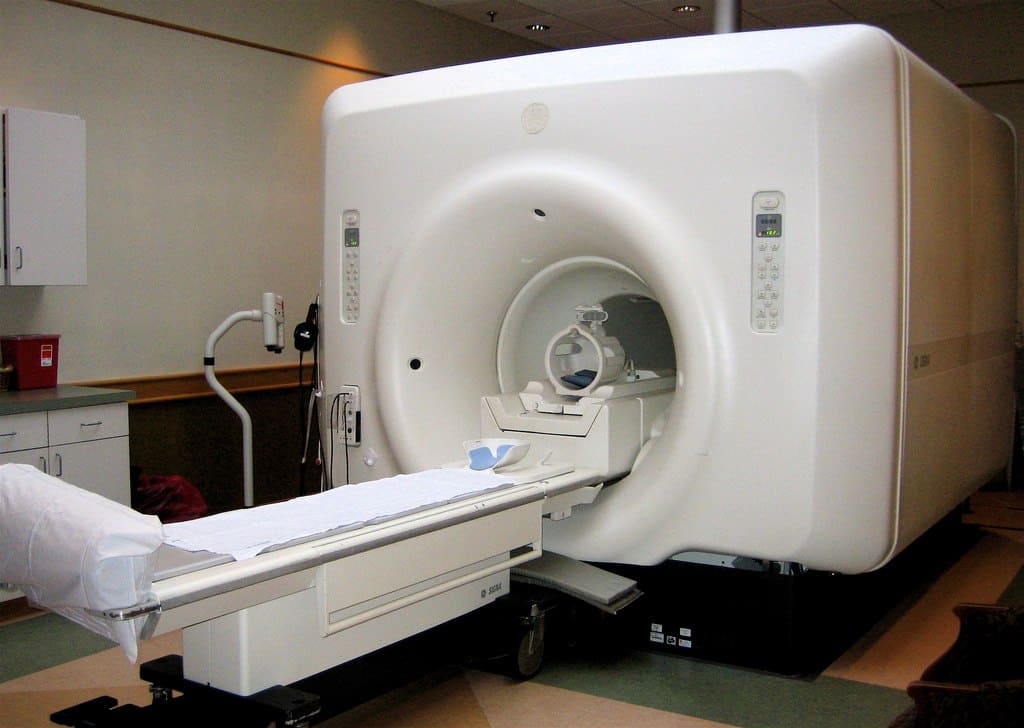 The cost of an MRI test also varies on the procedure of the MRI. The typical MRI procedure is done by letting the patient lay on the bore. Open MRI is suggested for obese patients, and upright MRI will allow patients to stand or sit.
MRI on the knee will charge you from$700 and higher. MRI on other parts such as the head, the spinal, and in the pelvic costs $1,000 and higher.
It is important to take yourself on a general medical checkup by professional healthcare provider so you may understand what your body actually needs. If you've been experiencing pain and other undefined discomforts, seek medical help and medicine. It may be unnecessary to have an immediate MRI. Some illness is being cured by medicines. Unless specified by your physician, you may have an MRI test.
MRI test is needy to have a very detailed look on your body to detect discreet infections and illness like internal bleeding, tumors, damaged blood vessels, lung cancer, breast cancer, heart defects, and organ disorders. It is also necessary if the CT scan and X-ray does not provide enough medical info about your condition. WebMD has provided facts that you need to know about MRI.
The mission of cardiac MRI is to detect if the patient has congenital heart disease, while MRI on head looks for damaged brain nerves and cerebral catastrophe. MRI test price on these parts typically costs $1,000 to $5,000.
The payment for radiologist shall be summed up with the total cost of an MRI test. Radiologist will examine the MRI result to modify the patients' condition. They usually charge $450 to $1100. If your health insurance covers payment for laboratory exams, the payment will drastically drop down to 10% to 20% less to the average cost.
How much does an MRI test cost? You'll spend an average cost of $1,000 to $6,000 including the initial general checkup and the payment for the radiologist. Remember, the total cost of an MRI test always vary on your area, the facility to be used, the severity and geographical location of the affected area, and the type of MRI exam, regardless of where the examination will be done. Look for outpatient clinics and other private medical facilities as it has been said that they offer low-cost MRI examination without compromising the quality care. Hospitals can also be of choice with their convincing state-of-the-art MRI machines.
Crystal clear, taking an MRI test is very expensive. If you find it financially out of reach, check your insurance if it covers MRI payment. If so, the total expense for you will only be the co-pay or coinsurance. Medicare covers laboratory exam expenses, including MRI, helping clients to spend less than expected. Medicaid also helped people to reduce the total MRI expense. Have your insurance checked for lesser spending.
Why Spend for MRI?
MRI test is very important in medical defiance. You may spend big time but it will be necessary to treat unveiled body infections. Doctors, pharmacists, physicians and other health professionals open their arms to help you be better. They'll provide you medical treatment and other therapeutics. If medicines cannot win the battle against your sickness, they may require you to have ultrasound, CT scan, or X-ray.  But if these exams do not provide enough medical information, then MRI may be the best option. Always consult your doctor first.
Is it worth paying for? Of course! MRI scan is painless and accurate. It creates 3D digitals images on high resolution. It is proven safe and only takes less than 45 minutes. It has helped thousands of patients and doctors to find and cure hiding infections and internal discomforts.
The cost of an MRI test is much lesser than the cost of your life. It is truly costly but it's a paramount to regain healthy life. Of course, the first pace of being away from MRI is to have a healthy living now. Healthy diet and regular exercise are the major steps to take. Checkup is also important over parallel period of time. Take some serious precautions to prevent illness. It has been proven that laughter is the best medicine. So live a happy life and throw stress and worries away.