Starting an insurance agency could be intimidating due to the staggering costs involved. Fortunately, there are companies that allow you to venture into business using their brand name. One sought-after company is State Farm, which has been providing car insurance for US residents since the 1920s. In this article, you'll find out how much a state farm franchise costs.
Average State Farm Franchise Cost
Technically, the State Farm franchise start-up fee is non-existent. That's because, legally speaking, the company and insurance are generally not "services" or "goods" covered by the Franchise Act. What it offers is a State Farm business opportunity in the form of an agency.
The required investment cost to become a State Farm agency owner is about $25,000. This pertains to the capital you need to run the agency. However, some claim that the capital they've invested is between $115,200 and $181,000.
While you may have second thoughts upon knowing the potential cost of starting up the agency, you will be glad to know that the company will be all out in supporting you in this venture.
For example, State Farm will provide you with low-cost loans for your office rental and other capital outlays. You can even directly obtain your much-needed equipment, supplies, and furniture from them at low monthly payments.
What's more, State Farm can even shoulder your relocation costs if the need arises under certain conditions. This is beside providing you with a customer response center and an insurance support center, among other professional support you might need.
Marketing
Aside from the above expenditures, you will also need to focus on marketing. After all, your revenue will all come from how many clients you have convinced to invest in insurance policies.
Despite the fact that carrying the name of State Farm automatically gives you the edge due to its good reputation, you should still inform everyone that you're open to serving them.
Marketing using brochures is a cheap way to sell your product. Printing $300 worth of paper ads would be enough for the neighborhood.
Another modern way to advertize is through the internet. For instance, you could inform all your friends that you're already a State Farm agent through social media.
Creating a social media page like Facebook, Instagram, or Twitter gives you the edge of having more reach. Boosting your posts at a small fee even increases this reach by a hundred or thousand folds, depending on your choice of sponsorship bracket.
What Exactly Do You Need to Operate?
Here is what you need to do when considering putting up a State Farm agency:
Formulate your business plan first. Every successful endeavor starts with well-thought-of planning or feasibility study. Do not decide to take the plunge on impulse or just because you think it's cool to own a business.
Decide on what type of legal structure it will be. Choose the right legal structure for your State Farm agency, as this will definitely affect how you will run your business, the extent of your liability as an owner, and how you are required to pay your taxes.
Have a business name and register it. You have to come up with a business name because this becomes its unique identity.
Apply for Tax Identification Number (TIN). This number is being used by the Internal Revenue Service (IRS) in the administration and imposition of tax laws.
Apply for business permits from your area of jurisdiction. Businesses need to have permits or licenses to operate legally in order to be allowed to practice trade in a particular area of the country.
Get Errors and Omissions insurance for the company's protection. You wouldn't normally intentionally commit mistakes in carrying out your business. However, things happen and E&O insurance has got you covered. This protects you against lawsuits and court settlements arising from professional mistakes.
Additional Costs
Since you will not be dealing with State Farm franchise costs, there are other expenditures you have to deal with upfront. Be sure to allocate a budget for the following pre-opening expenses:
Salary and payroll taxes (if you're looking to employ some people to help you)
Office sign (to let people determine where your office is)
Remodeling (if your office needs a makeover to suit your job)
Legal fees (if you're looking to consult legally before signing as an agent)
State Farm Assistance
What kind of assistance will the company provide if you become an agent? Please take note that training to be a State Farm agent can take you as long as two years to complete, which will consist of a one-year internship and a one-year independent undertaking.
Once you get through these stages, you'll become a bonafide State Farm agent. So be sure to be mentally and even financially ready to go through this rigid process.
Here's a step by step guide to becoming a supported agent of State Farm:
Before becoming a Term Independent Contractor Agent (TICA), you would have to first undergo an assessment by State Farm.
If you are selected by the company, you will receive a license and start a paid internship. The training would last for 6 to 9 months. The salary ranges from

$5,300 to $186,000, but the average is around $42,000.

Once you officially become a TICA, you will receive a minimum start-up bonus worth $30,000.
State Farm would pay for your licenses, including property and casualty, life and health, and notary public.
If needed, you could also receive relocation benefits. This includes a lump-sum payment of $4,000 for renters and $10,000 for homeowners.
State Farm could give or assign you an existing book of business. You could either use the built

–

in renewal income or grow your business from scratch. Rest assured that you will receive financial support along the way.

 
Agent Compensation
Being an agent could be a demanding job. Still, people invest in becoming a TICA of State Farm. The amazing compensation and benefits are among the reasons why applications keep pouring in.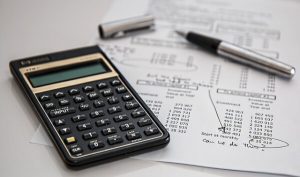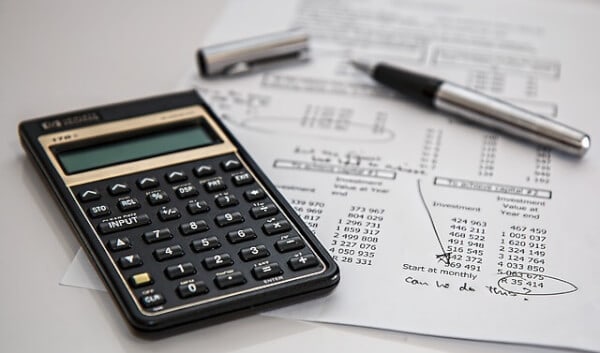 Working hard at running your business will allow you to receive auto and fire insurance commissions. Aside from that, you could also receive:
Financial commissions
Other incentives as compensation (depending on your performance)
Life insurance business development allowance.
Travel incentives (trips

to

the US, Canada, and other parts of the world)
Company and industry recognition programs
Aside from all these benefits, being an insurance agent is a rewarding experience. This field aims to help people in times of need. So, you're not only earning, but you're also making a difference.