Travel trailers have been around since the late 1800s. They were mainly used by gypsies, tin can tourists, and traveling preachers. A travel trailer is like a small dwelling that is towed behind a vehicle. However, it is illegal to ride in a travel trailer while in motion. The dwellers or passengers should ride the vehicle that pulls it. In some US states, towing two trailers is illegal. But in Texas, triple-towing (towing two trailers) is allowed provided that the two trailers do not exceed 65 feet.
Travel trailers are great for camping, vacations, or if you just need a change of scenery. Some people purchase travel trailers and rent them to travelers as a business. The great thing about living in a travel trailer is that you don't have to wait at a motel's reception desk if you need a room. You also don't need to worry about forgetting to bring some stuff or not having the necessary items for vacation. Travel trailer rental cost cheaper than most motels and is more convenient.
Some families opt to rent travel trailers when going on a vacation. There are just a few costs to worry about such as gas, food supply, and taxes (if applicable).
Costs involved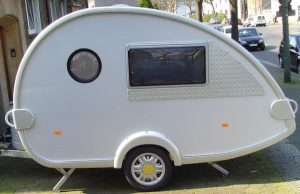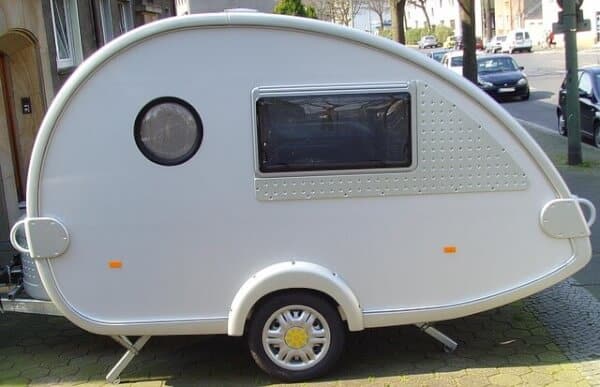 In deciding to get one, make sure you check reviews and compare travel trailer prices.  Your purpose in getting one will also be a factor if you decide to purchase a new or used trailer.
How much does travel trailer cost you if it's new? You can purchase new travel trailers at a price range of $5,000 to $79,995. Make sure you do your research by reading reviews and physically inspecting the trailers. Check the quality of the faucets, shower heads, insulation, storage, and LED lights. It's alright to purchase a more expensive travel trailer than settle for one that you are not satisfied with.
Purchasing used travel trailers do not guarantee you savings. Some used travel trailers are more expensive than new ones. Used travel trailer prices range from $13, 987 to $49,995. One reason why they could be more expensive is that previous owners may have added a few upgrades to it.
Additional Costs Involved
Regardless if your travel trailer is brand new or second hand, there are additional costs to owning one.
Sales tax – The usual sales tax is 6.35% for travel trainers that are $50,000 or less. But if the travel trailer is more than $50,000, the sales tax is 7.75%. The tax will be credited if it has been paid to a retail store upon purchase. Those who purchased it from a Connecticut licensed dealer will also get tax credits once they have completed the application for registration (H-13).
Dealer title and document fee – This may cost you $300 depending on the dealer and state.
Engine batteries – Make sure to have an extra battery ready in case you are in a remote area and your batteries die down. A battery costs you about $150 or more.
Propane tanks – You can purchase propane tanks for as low as $10 or as high as $150 depending on size and brand. Make sure they are filled up before you travel, or bring an extra one.
Generators – Since your travel trailer is technically a vehicle, generators will be your main source of electricity. A generator could cost you $900 to $2,500.
Storage – When you are not using your trailer, you need to park it in a large garage or in your yard. Otherwise, you need to find storage for it. Storage prices depend on location and how big the storage is.
Insurance – Tip when getting an estimate, do it online. Online estimates allow you to customize it according to your preference, so you get what you need. Depending on the insurance package, you can pay annually for a price range of $196 to $383. You can also get the monthly package for an average price of $16.92 to $31.99.
Loan Financing – You can also purchase a travel trailer through loan financing. If that's the case, expect to pay a monthly cost of $182.38 per month over the course of 12 years. This applies to travel trailers that cost $20,000. Most loan financing companies require a purchase of at least $25,000. Loan financing has the same terms for both new and used travel trailers.
How to save on cost
If you purchased a travel trailer, it can get expensive to maintain it. One way to augment the expenses is to rent it out when you are not using it. If you want to go on vacation and opt to use a travel trailer, you can also rent one instead of purchasing it.
How much does travel trailer cost if you rent them? Travel trailer rental cost you an average of $9.47 a month.  The average cost to rent travel trailers is $50 to $300 a month depending on the duration of use. It's cheaper than renting in motels, they cost you about $19 to $71 a night. It would end up cheaper if you rent a travel trailer, but of course, there are pros and cons to it.
Travel trailer rental cost differs depending on the number of days. You can pay daily, weekly, or by 10 days. You can rent a travel trailer for 3 to 4 days for $625. Lightweight travel trailers are cheaper at $440 to $515. Weekly rates for travel trailers are $800, and $575 for lightweight ones. You can also rent them for as long as 10 days for $1,025 and $800 for lightweight units. Daily rentals are also available at $80 to $110.
There are also additional costs and requirements to rent travel trailers. First and foremost, you must be at least 21 years of age to rent one. Most rental companies also require a $150 non-refundable deposit that is part of the total rental cost. You also pay an additional $1000 damage deposit. If there is no damage deposit, you should pay $100 surcharge in case of damages or breakages. Travel trailer rental companies also discourage smoking and bringing pets. Otherwise, you pay a fee of $250.
Other costs in renting a travel trailer are as follows: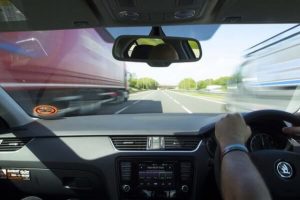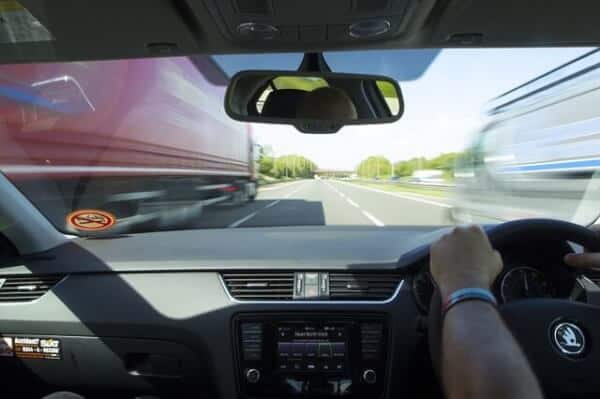 Propane – $5 per day or $35 per week
Rental tax – 10% of rental and mileage rate
Mileage – 100 free miles, plus $0.25 per additional mile
Generator usage – 8 hours free per day, plus $2 per additional hour
Fuel replacement – Make sure you refill the gas tank, otherwise you pay $5 per gallon.
Late fees – If you exceeded the required number of days, you pay an extra $25 per hour. Noon to noon is considered one whole day for rental. Make sure you allow enough time to travel back.