Cats are great pets and they can be your everyday companion. They differ in breeds, though, and one of the different breeds of cats are called the Munchin cats. A Munchkin cat is actually a quite new breed of cat with very short legs. With its sweet-natured characteristic, they are very high in demand most especially by individuals who want to own one munchkin cat. So, how much do munchkin cats cost?
Average Munchkin Cat Price
Munchkin cat price averages from $200 to $500. Older munchkin cats are often cheaper than kittens, and they usually are found at a shelter for less than $100 only. However, a Munchkin cat price may tend to go higher depending on the breeder, quality, geographic location and freebies that come with the adoption.
Oodle Marketplace United States posts advertisements of Munchkin cats for sale. The cheapest price you can find is for $450 and the most expensive are $2000. However, complete information on every cat is not included in the description of each ad. In order to know the more details, it is encouraged to directly contact the seller through the contact details they have provided.
Factors Affecting the Price of a Munchkin Cat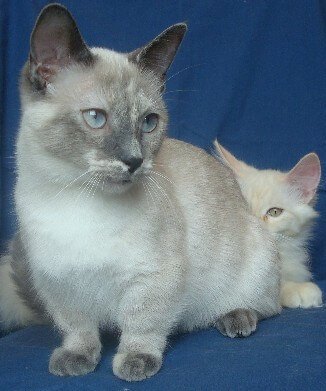 The breeder of the cats can influence the price most especially if the breeder is popularly known or uses extraordinary techniques.
The quality of the Munchkin cat can also affect its price. In terms of gender, female Munchkin cats are more expensive than male cats since it has the ability to reproduce. The color of the Munchkin cat will also matter.
The geographic location is also a factor since different regions or cities will have different rates. One region's price Munchkin cat might be higher than others.
The freebies can be free vaccines, limited numbers of check-ups or insurances. The more freebies you get, the cost will be most definitely higher.
Extra Cost
"How much do munchkin cats cost?" is not the only question you should be asking yourself when attempting to buy one. You also need to ask yourself what are the extra cost if you buy a Munchkin cat. Like any other pets, Munchkin cats can make you shell additional expenses on top of the price in buying one.
Of course, you need food for your cat. Cat food price ranges from $10 to $20 a month. We're All About Cats gives a detailed outlook on that.
The average lifespan of a cat is around twelve (12) to fifteen (15) years, the more you care for your munchkin cat, the more you extend its life. Thus, you need to go to a veterinary clinic as often as needed to ensure that your cat is in a healthy condition. For a vet visit, you need to prepare up to $100 a month.
Basic cat stuff also includes bed, food bowl, water bowl and a litter box. Although these items do not cost too much, but still, it is an extra cost. You may also need to do some rearrangements in your home such as putting your potted plants away so it will not be destroyed by your Munchkin cat. You also need to check for live wires, bits of strings hanging cords, sharp edges and other dangerous things to ensure your cat's safety. Modification on the furnishings is also a possibility.
If the cat still has to be shipped, be ready to pay around $400 for the shipment fee. The said amount already includes the fee and the crate to be used to secure your Munchkin cat.
Characteristics of Munchkin Cats
Aside from knowing "how much do Munchkin cats cost?", it also important if you know the characteristics of a Munchkin cat to have an informed choice and if this cat, suits with your personality and lifestyle.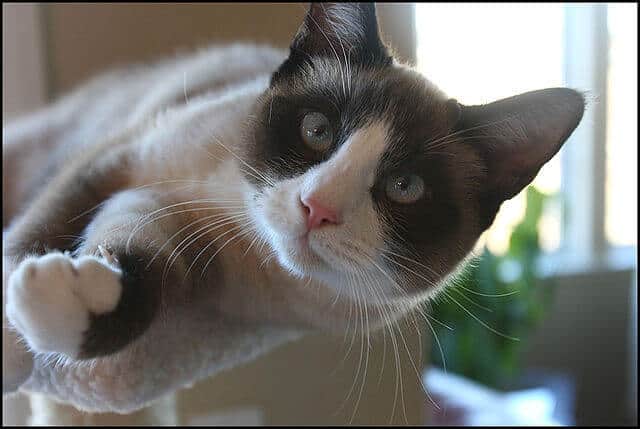 They require moderate maintenance which means that grooming is advised to be done regularly to keep its fur in decent shape. Grooming should be dome every few weeks.
They moderately shed, therefore you need to provide your Munchkin cat with the proper nutrition, regular grooming and containing the shedding into a small area in order to minimize and manage its shedding.
They are healthy, in general. That means that they do not have as many known illnesses that come with their kind of breed, unlike other cats. Medical costs will not be very demanding and burdensome.
Their vocal behavior can also become tolerable when they are trained.
They also need a moderate level of attention. A Munchkin cat can be good for owners who wants to balance their time with their cat and for personal concerns and independence.
Regular exercise is always advised to prevent the cat from becoming obese. Like human beings, obesity also has it tolls for pets. You need to spend around an hour in total every day to keep this breed satisfied and healthy.
Munchkin cat breeds are also good for adults, kids aging six years old and above and to senior citizens. They are playful, naturally sweet, playful, outgoing, intelligent and people-oriented.
Ways to Save Money
Although buying or adopting a pet can cost you extra dollars, there are actually ways that you can apply for you to save some of your money.
Instead of shopping overseas, you can actually find a local breeder of Munchkin cats. In this way, you can save the money intended for the shipment fee. This can also give you the opportunity to visit your Munchkin cat before taking it home. Apart from that, you can check the place where your cat grew and if it had the appropriate environment it needed.
It is advised for owners to get insurances for their beloved pets since medical bills can be costly. Yes, it may be an extra cost at first but it will surely save you more money in the long run.
When buying pet food, buy in bulk. Pet foods in larger quantity are expensive of course, but this actually can save you more money in the long run. Just make sure that your Munchkin cat will be able to consume all of its pet food before it expires.