The Nationwide Mortgage Licensing System or NMLS is a database or a central repository of information about mortgage companies and individuals. These are gathered for the purpose of ease of access by regulatory bodies. Now let's discuss how much does NMLS license cost.
Average Cost to Get NMLS License
NMLS processing fees were established to cover education, testing, credit banking, credit checks, and even criminal background checks. These are being reviewed yearly by the operator of NMLS which is the Board of Managers of the State Regulatory Registry LLC.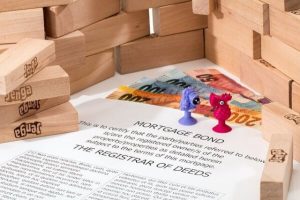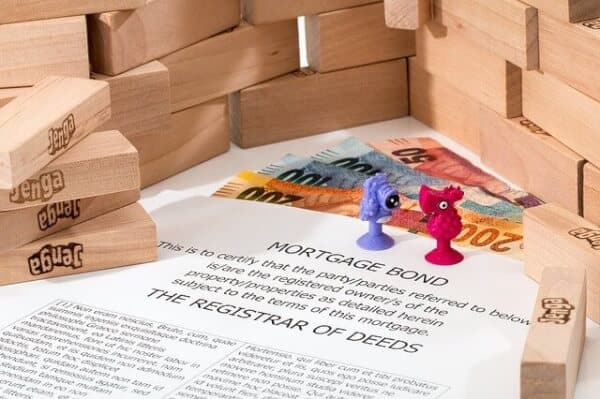 The following are the various NMLS license fees:
NMLS Processing Fees for State Licensure
The initial set-up fee for a company is around $100. The annual processing fee is around the same, while the Mortgage Loan Originator, or MLO, change sponsorship is around $30.
For a branch, the initial set-up fee costs around $20, while the annual processing fee is also around the same. For an individual application, the initial set-up fee costs around $30, and the annual processing fee is also $30.
NMLS Processing Fees for Federal Registration
For an institution, the initial set-up fee is worth $100, while the annual processing fee also costs $100. The two-factor subscription is $55 per user.
For individuals, the initial set-up fee costs $30 if you register from January through June. It will cost $60 if it is beyond that. In the same manner, the annual processing fee costs $30 if you register from January to December, and will be free of charge if you register between July and December. The MLO change of employment is charged $30.
Merger and Acquisition Fees for Registration
You need to pay for two types of fees for processing mergers and acquisitions under NMLS, namely:
(1) A standard fee called the M & A batch upload base processing fee, which costs $750. This is paid by the acquiring institution at the initiation of the MLO transfer.
(2) MLO transfer fee, which is also paid by the acquiring institution for each successful record processed. This costs $10 per MLO.
Professional Standards Fees
The fees under this are the criminal background check, which is composed of a Livescan for fingerprints that costs $36.25 or a print card capture worth $36.25, and a card packet fee that costs $10. All of these are charged for every new application for registration or licensing.
Another one is testing. The state component is charged $69 per state component, and the national component is charged $110.
The last one under professional standard fees is the credit report, which costs $15 for each new application, regardless of how many licenses are applied for in a single filing. That is if the NMLS database does not have a credit report that is no more than 30 days old.
There are fees being charged to institutions or organizations that wish to be designated as an "NMLS Approved Education Provider". These are the following:
The provider application fee and renewal each cost $400; the course approval fee costs $300; and renewal costs $200. Both come with a $20 per credit hour charge. The credit banking fee is $1.50 per credit hour banked.
The Uniform Authorized Agent Reporting Processing Fee
This costs $0.25 per active agent, which is assessed every year during the renewal of a license on November 1st. The annual processing fee is capped at $25,000 per license each year, and if a licensee has 100 or fewer agents, the licensee is not obliged to pay.
Factors Affecting NMLS License Price
There are basically three factors that affect the cost of an NMLS license. These are the following:
State – each state has its own sets of licenses and has its own sets of rules and varying requirements.

So expect the rates to somewhat differ everywhere.

Individual, Company, or Branch – these three types of "personalities" have different sets of licenses and requirements, therefore

,

have varying

costs to get an NMLS license

.
The level of licensure –

in

registering at either or both the state and federal

levels

, you will need to pay varying

rates

to secure the accreditation.

Expectedly, the

NMLS license price

gradually increases as you increase your level.
Types of NMLS Licenses
Each company, branch, or individual that maintains a single account in the NMLS is assigned a permanent number that serves as a "unique identifier". This identifier helps in such a way that it serves as a tool that tracks individuals' and companies' records across state lines. This makes life easier for the public, the industry, and more so for the regulators.
There are over a hundred different state license types. These types are categorized into three major classifications, namely:
Company Licenses
Branch Licenses
Individual licenses
Check out your state's licensing system for the specific license types and requirements on its specific website.
Useful Information
As mentioned, NMLS is a database and does not change any of the state's requirements in terms of mortgage licensing. It only acts as a repository of gathered information in order to procure state mortgage requirements.
As of the moment, what NMLS is doing is that it eliminates the need to do over again the submission of documents that have been delivered in a previous application from another state. In short, NMLS streamlines the process.
Although you may have been issued an NMLS unique identifier number upon online registration, it is still invalid unless you have acquired a state license or a federal registration.
The basic distinction between a state license and a federal registration can be best described in the case of mortgage loan originators. MLOs that are under a state-licensed company are required to have a state license in order to conduct business in that particular state.
On the other hand, MLOs employed by banks and other financial institutions need federal registration to be able to conduct business in and out of a particular state.
You can check an individual, a branch, or a company through NMLS Consumer Access by inputting their unique identifier. If they do not appear, then, they either do not have a valid NMLS unique identifier, or they are not yet licensed or registered.
Where and How to Get NMLS License?
There are actually six basic steps to obtaining an NMLS license. Let the following be your guide.
Visit nationwidelicensingsystem.org to obtain an NMLS number.
Complete the 20-hour NMLS pre-license course.
Pay for your test enrollment and schedule your examination. You are given 180 days to schedule your appointment. Otherwise, your fee will be forfeited.
Submit fingerprints through Live Scan.
Pay for a credit report, that is, if your NMLS data does not have one that is not more than 30 days old.
Submit a personal application through MU4.