If anyone has to choose the strangest and most misunderstood country of all, North Korea does not seem to be a surprising occurrence of choice for many Western people. Known in mainstream media as a 'hermit nation,' North Korea has successfully baffled (if not terrified) the rest of the world. A land nearly the size of Mississippi being inhabited by 24 million people, every North Korean citizen is predisposed to defend its 'national honor and pride.'
For one thing, every aspect of the North Korean society is shaped by the 'Juche' – a holistic ideology of national self-reliance. This philosophy is instrumental for maintaining arbitrary control over its population for nearly three generations. Curiously, dictatorship has somehow allowed North Korea to achieve 100 percent literacy rate – considering that the definition of literacy strictly means being able to read and write.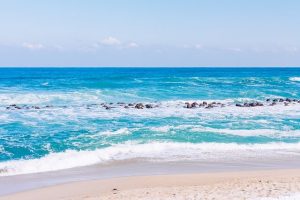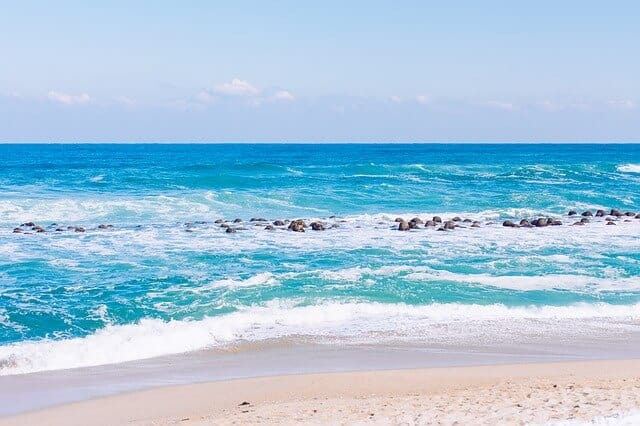 Officially depicted as a country that is exceedingly anti-American, it is quite ironic that North Korea only displays such antagonism 'on paper.' In fact, if there is one nationality this government would forbid from entering, it is South Korean. An American who wishes to visit North Korea for an objective viewpoint and experience is more than welcome, provided their travels are closely monitored by liaisons from the tourism ministry.
Since the last two decades, the common depiction about North Korea has been exceedingly 'pessimistic' at best. But due largely in part of the recent booming of the country's tourism industry, outsiders are beginning to grow more and more reluctant about painting North Korea in a completely negative light. Before, people would be asking 'why would anyone go to North Korea?' But with the element of obscurity (strangely) working in the country's favor, more and more foreigners are beginning to ask 'how much does it cost to go to North Korea?'
Visa Application
As mentioned earlier, South Koreans are forbidden to enter North Korea. As far as the military standpoint is concerned, every South Korean citizen may be suspected as a spy. However, all other nationalities are welcome to apply for a North Korean visa. This friendliness is extended even to Americans, regardless of what the local propaganda preaches. The only valid cause for the state to invalidate the visa application is if the applicant works as a journalist.
With a cost of roughly $33 to $87 required for processing, it only comprises a token portion of the entire trip to North Korea cost. The approved visa will be authenticated 7 to 10 days before the scheduled tour to North Korea. Here are the following requirements one would need to prepare or accomplish according to the New Korea Tours:
Completed 'Tour & Visa Online Application Form'
Email of a scanned color photo page (and the back page) from the passport
Email of one scanned passport-sized color photo
Email of the scanned signature on the bottom portion of the Legal Notice
$200 deposit via Paypal
The USA to Beijing Flight
Curiously, there is no direct flight path between the United States and North Korea. In fact, there are no stamps on the passport of travelers visiting North Korea. This country is deliberately removing all official traces of foreign entry in line with the tenets of the Juche Ideology.
For this trouble, all convenient entry to North Korea is coursed through China. As a result, one must acquire a double entry Chinese visa before the trip; if one is unable to avail the 'China 72-hour Visa-free Transit' during the first leg of the journey. Funding one's trip to Beijing becomes a primary aspect of the overall North Korean vacation cost. Here are the costs of international flights as estimated by Rome2Rio:
New York to Beijing: $340 to $550
Los Angeles to Beijing: $270 to $700
Miami to Beijing (with one stopover): $438 to $1,511
Seattle to Beijing (with one or two stopovers): $395 to $1,308
Tailored Individual Tours
Regarding the question 'how much does it cost to go to North Korea,' the answer would largely depend on how one would plan the trip. Although it is illegal to go sightseeing and attend to all manner of leisurely pursuits without the oversight of a tour guide, it is not entirely true that the choice is removed from the hands of prospective travelers. In fact, it is vitally important to discuss the details of the itinerary with the tour providers emphasizing one's specific preferences.
Every tourist has the final say on where to go and what to do, all with the benefit of a full guidance from the assigned tour guides. Korea Konsult has highlighted the list of what is included in the individual tour package. This includes the following:
Customized tour itinerary
Round-trip plane ticket between Beijing and Pyongyang via AirKoryo
Standard double room for first class or 3-star hotel accommodation
Three meals a day
Individual transportation (bus or sedan)
English-speaking guides
Tickets for itinerary-based recreations
When one chooses renowned accommodations in Pyongyang, these are the following hotel names one should take note:
Yanggakdo International Hotel: 4 stars
Pyongyang Koryo Hotel: 4 stars
Pothonggang Business Hotel: 4 stars
Haebensan Hotel: 3 stars
Pyongyang Folklore Hotel: 3 stars
Sosan Hotel: 3 stars
Ryanggang Hotel: 3 stars
Chongnyon Hotel: 3 stars
However, if one fancies booking lodgings around the provincial areas, here are the top 5 hotel names that are worth noting:
Hyangsan Shangrila Hotel (at Mt. Myohang): 5 stars
Majon Hotel (at Hamhung): 5 stars
Masikryong Hotel (at Wonsan): 5 stars
Kumgangsan Hotel (at Mt. Kumgang): 4 stars
Oekumgang Hotel (at Mt. Kumgang): 4 stars
The exact North Korean vacation costs for tailored individual tours would depend on three factors (or numbers so to speak). These include the number of days and the number of stars in the hotel ranking. Here is how the data is presented accordingly:
4 days & 3 nights
4-star hotel: $1,695.17
3-star hotel: $1,586.51
5 days & 4 nights
4-star hotel: $1,923.37
3-star hotel: $1,803.84
6 days & 5 nights
4-star hotel: $2,195.03
3-star hotel: $2,075.50
7 days & 6 nights
4-star hotel: $2,434.10
3-star hotel: $2,292.83
8 days & 7 nights
4-star hotel: $2,684.03
3-star hotel: $2,521.03
Group Tours List
The conventional wisdom for reducing the overall trip to North Korea cost, primarily in terms of group tours, is 'more people for less the actual price.' Therefore, it is always more cost-efficient to increase the number of participants in the group. But another tip in terms of making the most out of the group tours is to schedule the vacation during special holidays.
National holidays are a big deal for North Koreans. After all, any celebration of national heritage is regarded with utmost importance considering their collective ideology. Lastly, it is also important for travelers to be able to apply for the open programs as early as possible to the limited availability. For a comprehensive guide to the 2017 deals, here is a list of the upcoming trips according to New Korea Tours:
June Budget Tour
June 20 to 24: $1,290
Please apply by May 20, 2017
Summer East Coast Tour
July 1 to 8: $2,290
Please apply by June 1, 2017
Victory Day Long Tour
July 22 to 29: $2,290
Please apply by June 25, 2017
Victory Day Short Tour
July 25 to 29: $1,990
Please apply by June 25, 2017
Liberation Day Long Tour (with charter flight to Mt. Paekdu)
August 10 to 19: $2,890
Please apply by July 10, 2017
Late August Budget Tour
August 29 to September 2: $1,290
Please apply by July 30, 2017
National Day Long Tour
September 2 to 12: $2,590
Please apply by August 5, 2017
National Day Ultimate Tour (with charter flight to Mt. Paekdu or Mt. Chilbo)
September 2 to 23: $5,490
Please apply by August 5, 2017
National Day Short Tour
September 7 to 12: $1,990
Please apply by August 10, 2017
Special Train Tour
September 23 to 30: $3,490
Please apply by August 20, 2017
Indian Summer Tour
September 30 to October 5: $1,990
Please apply by August 30, 2017
Party Foundation Day Short Tour
October 7 to 12: $1,990
Please apply by September 10, 2017
Party Foundation Day Long Tour
October 7 to 14: $2,290
Please apply by April 1, 2017
Fall Exclusive Tour
October 17 to 21: $2,990
Please apply by September 15, 2017
Architecture, Art and Design Tour
October 21 to 28: $2,390
Please apply by September 20, 2017
November Budget Tour
November 14 to 18: $1,290
Please apply by October 15, 2017
New Year's Eve Tour
December 8 to January 2 (2018): $1,990
Please apply by November 30, 2017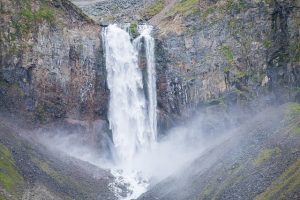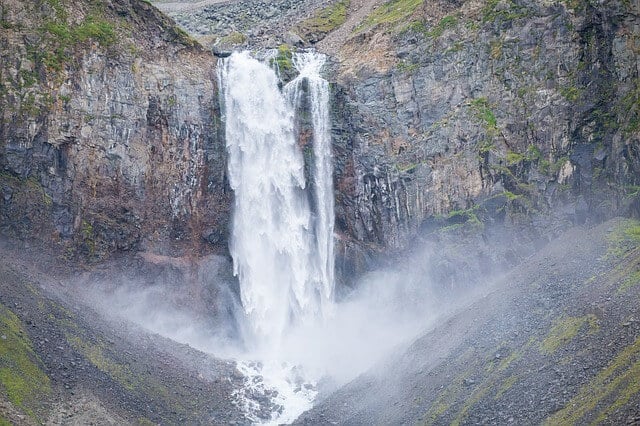 One of the most notable nationwide celebrations in the country is the Pyongyang Beer Festival. It was initially launched in 2016 as a tribute to the popular local brew that acquired its namesake from the iconic Taedong River. During the 2016 opening, there were over 500 guests who had the privilege of enjoying free lager along with a feast of fried chicken, watching the live performance of local bands. The upcoming 2017 Pyongyang Beer Festival is included in one of the organized tours scheduled in the month of August.