One of the most common ways of 'stepping up' in the path of white collar entrepreneurial dream is establishing a startup company. In the United States, nothing spells quite clearer for leveling up in business than putting up an office. Usually from the home-based professional venture, shifting to office-based enterprise means investing a much larger capital. In other words, the chief entrepreneur is paying for office space rent, equipment, employee's wages, and utility bills among many things.
One of the most overlooked aspects of the overall office-based capital is the furniture. Whether the required personnel only comprised of as few as 5 or as much as 300, one of the essential fixtures in the office is a computer desk or workstation. Computer desks serve as 'the keepers of the office's nuclei' – so to speak.
According to the article published by Forbes, the physical environment significantly influences an employee's decision to accept the desk job and remain or leave the post at any given time. Hence, providing one's office with good furniture and ornaments goes beyond mere necessity. Given one of the first considerations in setting up the office, an important question for office managers to take not includes this: 'how much does a desk cost?'
Average Cost for Work Station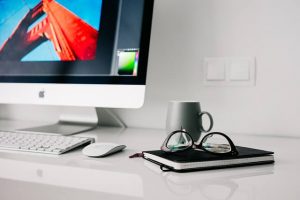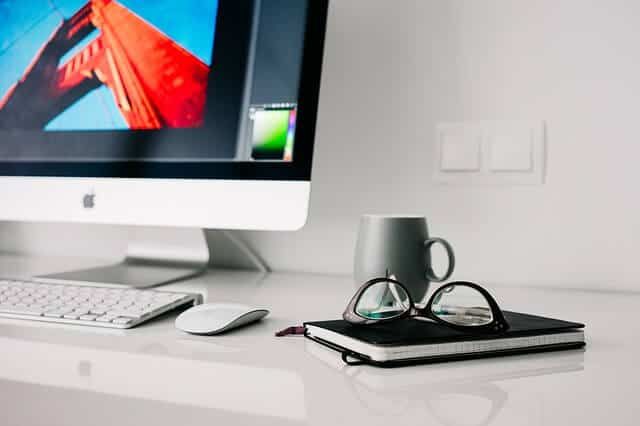 The standard price of a computer desk is often determined by many factors. These includes the dimensions (length x width), material source (e.g. wood, glass, vinyl, etc), add-ons (e.g. keyboard tray, file drawers, USB ports, etc), and whether or not the item is second-hand or used.
According to Price It Here, the usual estimate is anywhere between $325 and $550 for simple laminate corner desks with slide-out keyboard trays. The double pedestal desks with multiple file drawers and USB ports could cost around $800.
Average Cost for Office Cubicle
In addition to the workstation itself, many office managers would elevate the professional appeal of the physical workplace by putting cubicles. Cubicles not only provide a space for each employee, they also make the entire office floor look neat and compact.
In choosing a perfect cubicle for a particular workplace setup, it is important to take note that specific dimensions determine the cost. Another way of verifying exact prices is to find out whether or not the item is a new stock or a refurbished one. The former type costs an average of $1,300 to $3,000 while the latter is anywhere between $300 and $800.
Three Types of Office Floor Plans
Before asking how much does a desk cost, it is crucial for office managers to first consider this question: how does my office space look like? Having a free rein on setting up the physical workplaces allows office managers/company owners to advertise their own brand of work culture. In effect, the specific office floor plan also effectively lures the ideal employee a manager would require for his or her team. These are the types of office floor plans presented by Fit Small Business:
Open Plan
A highly collaborative workplace entails a simple uncluttered setup. This floor plan is ideal for those who aim at saving space as well as fostering a very 'transparent' social atmosphere (at the expense of personal privacy). In order to make the most out of the investment, a standard elongated multi-seater call center desk (without slide-out keyboard trays) only costs an average of $125 to $385 apiece.
Closed Plan
This floor plan entails the use of cubicles and dividers for each employee. The closed plan works well for a business that requires concentration and privacy such as graphics workshops, business process outsourcing, accounting firms and legal offices. As mentioned earlier, closed plan also helps organize proper record-keeping. The only downside is the space restriction and the inability for manpower expansion resulting from it.
Modular Work Station
A modular workstation is a setup that is aimed at reconciling the challenges of both previously mentioned floor plans. It provides a measure of privacy for each employee while allowing unhindered group effort at the same time. Case in point: one can assemble together four 48-inch corner desks worth around $186 each to set up a single group/department/branch of the team.
Cost to Refurnish Furniture
The price of a computer desk may be cheaper if it's a surplus. However, the good deal may severely compromise the item's quality. At worst, the extent of the bargain sometimes implies the relative extent of the damage. The office manager might pay the lowest average cost of $150 in order to repair a badly damaged one-person workstation. Take note: it is often crucial to purchase less expensive material variety to reduce the potential refurbishing cost.
Cost to Assemble Furniture
One ought to include the price necessary to set up the desk in the office premises when asking the question how much does a desk cost. Calling for professional help is particularly important when one has to account the installation of more than 20 workstations for each prospective staff, especially if the office sprucing is subject to a tight launching deadline.
Thumbtack estimates an average cost of $79 to $90 for the hourly rate. However, the pricing may be shifted to per-item basis if one has to account the weight of the desk as well as the level of difficulty required to put up the add-ons (e.g. cubicles).
Why Buy Government Surplus?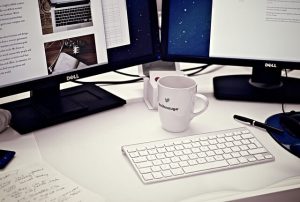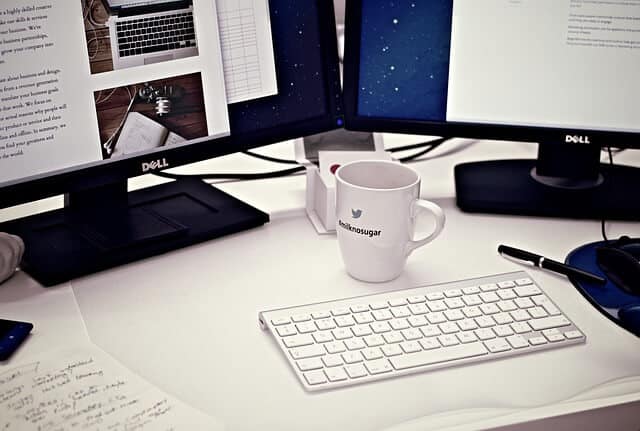 It is relatively difficult to seek a cheaper price of a computer desk in many online directories. One has to consider the extreme price disparity as well as the availability of the particular furniture in terms of multiple quantities. In fact, the (incredibly) huge price range gap of a cubicle sold in Ebay is somewhere between $349 and $8,595.
The idea of looking for a 'uniformly cheap' source could be challenging if one does not bid from the government surplus. According to The Hartford, government offices auction good quality items (oftentimes) at a discounted cost. These are the highly recommended websites for searching government surplus goods: