Office trailers can be used in different industries as they solve temporary space needs of a small or a large business or corporation. Office trailers are typically used by construction sites as their area for meetings. It is also commonly used as portable classrooms or on wheels classrooms when schools are starting to get overcrowded and they don't have the luxury to expand or rebuild their rooms and buildings.
As such, renting or leasing an office trailer is a convenient way to create a new office or expand an old office's space real quick. Office trailers are fast and affordable, pre-manufactured off-site space where you won't need to hassle yourself of fixing or decorating anything. Office trailers are ready to go mobile trailers. Just rent one for an extra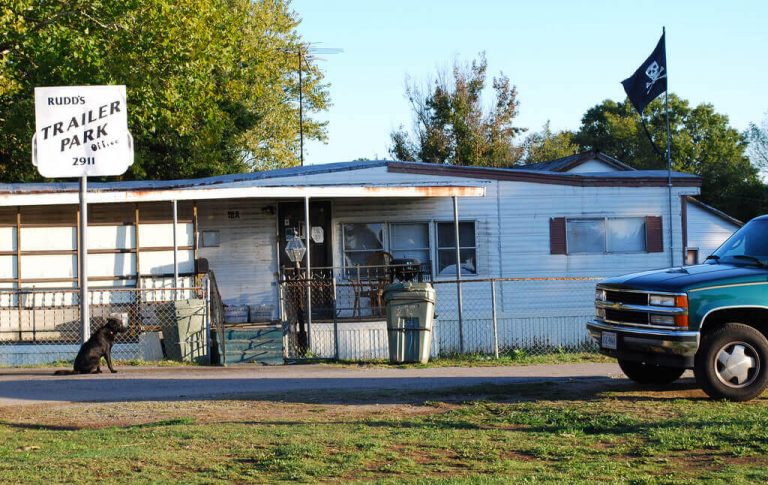 space or a new space and you'll get them as soon as you can.
How much does a construction trailer rental cost? Read on to know more!
Price of Office Trailer Rentals
Office trailer rental prices vary on sizes and the duration of use. Office trailer may cost you around $200 to $500 per month of renting compared to a retail price of $20,000 to $30,000. Leasing such office trailer for a year would cost you around $3,600 to $4,500. These office trailer rental prices do not include delivery, setup, and removal.
As a baseline, you can rent office trailers for $375 up to $4,800 for 3 months or to a year type of contract. For 3 months of renting you may avail of office trailer rental prices at $375 up to $1,200, 6 months of contract for $750 up to $2,400, 9 months worth of contract for $1,125 up to $3,600, and a 12-month contract for $1,500 up to $4,800.
For leasing prices, a 3-month contract may start from $375 and can go up to $2,400, 6 months of contract for $750 up to $2,100, 9 months of contract for $1,125 up to $3,150, and a 12-monnth contract can go from $1,500 up to $4,200. Office rentals have a minimum of 3 months contract for renting their trailers and they might also give you discounts if you go and sign up for a yearly contract.
Office trailers are leased on a monthly basis and it is usually priced anywhere from $100 up to $500 or more depending on the size of the office trailer that you want. The rates will vary depending on the required size of the office trailer and if delivery and set up are included.
If you plan to use the office trailer for years and moving it from one place to another then it is highly suggested that you go for leasing as this will be more economical in your case or you could also go for buying one if you have more than enough money.
Additions in the Cost of Office Trailer Rentals
The delivery and setup of your office trailer may cost you around $1,000 to $1,500 and an additional of $300 to $1,000 for removal if you plan to rent an office trailer. Other dealers will charge you an extra price for accessories you'll need like a skirt to hide your trailer's wheels, or steps leading to the trailer door that are charged for about $20 to $50 per month for every set of steps needed. The skirt may also cost you around $500 to $800 which is a flat fee.
Construction trailer rental cost is higher during spring and summer which are the busiest seasons for the owners of office trailer rentals. Still, the size of the office trailer that you want will give the biggest impact on your price.
If you go for a large office trailer then it is possible that it is equipped with bathrooms, multiple exits, heating and cooling systems which are handy if you are located in a remote area or if your office trailer is a long walk from your work's main building.
You can try connecting the bathroom of your office trailer to city water or sewer but this type of thing will require you the service of a plumber which if hired will give you an additional cost of $200 up to $400.
Small office trailers are usually 8' by 20' and are available for rent at around $100 to $200 per month. The medium size trailers generally are 10' by 40' that costs around $150 up to $300 per month, and the large size office trailers which are single-wide often have a standard size of 12' by 60' that is available for rent at around $300 up to $500 per month.
Things to Consider in your Office Trailer Rentals
As office trailers are meant to provide extra or new space it should not be considered as a permanent solution to rent office trailers. If you plan to use office trailers for longer than necessary then it would be best to just buy a new one instead.
Even a construction company may only need an office trailer for about six months while the project is still ongoing. A school district might only need an office trailer for the entire school year when all reconstruction or moving of materials is done.
Remember that location is also a key factor since your office will be on wheels, it provides more convenience to you as such, and construction trailer rental cost is higher or more expensive on the east and west coasts. Midwest office trailer rentals can offer it a lower price and southern states can give office rentals at the least price.
Choose a reputable dealer. Renting companies vary from one another and it is important that you check every company that you know of before engaging in a contract with just one company and no particular options were given. Never choose an office trailer renting company at random.
Always check their customers' feedbacks as this might greatly help you in finding the best office trailer renting company out there. Compare each company's prices by seeking quotes from one company to another and never rely on price alone.
Office trailers come in different sizes and uniqueness of facility that is provided to the person who will rent it so make sure that the office trailer rental prices match up with the size and functionality of the trailer you want. Thoroughly check the trailer if it is really the size you want and if all the things that come with renting it are working and not damaged or can be easily damaged. This helps a lot so you won't hassle yourself with paying extra for all the repairs and additions to your office trailer. 
Keep in mind that the longer you lease or rent the office trailer, the lower or the lesser you pay for the rent. Some people prefer long duration of the rental agreement as this gives them discounts or lesser price for leasing an office trailer.
Choose an office trailer renting company whose service is top notch. This includes timely delivery and pick-up guarantee, extra accessories like steps, ramps, and furniture can be easily provided by the renting company if needed by their renter to have a better working place where productivity and functionality are met.