Just as people are dying to know what color will be featured every year, they also wanted to know what ombre color their locks should have. Ombre hair is a trend where the dye is cast deeper at the roots and lighter at the ends.
The craze started five years ago but it showed no signs of slowing down. Instead people look for good color combinations they can try each year.  What is even great for this hair trend is the fact that you simply color the ends and retain the root. So, if ever you don't want the look anymore, just wait until it grows out of you.
Since the demand for this do is pretty high, then salons might have altered their ombre hair prices to the current market rates. But what's this year's cost of ombre hair? It is affordable and won't cost you an arm and a leg. And that's why people will surely walk again through that salon door and avail of that service.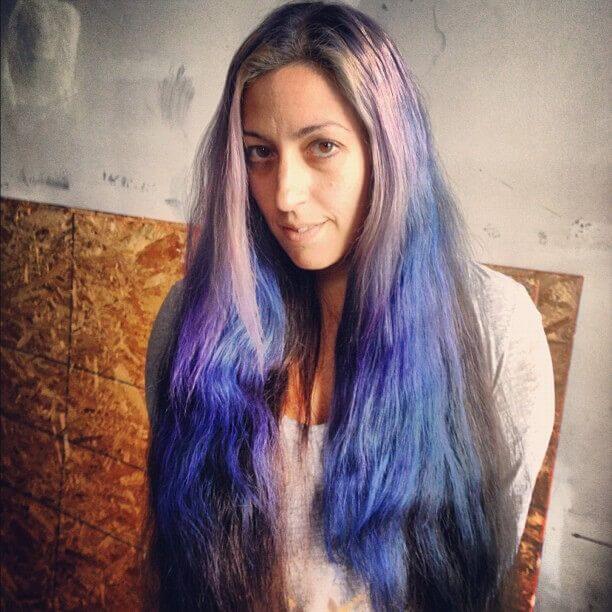 If you're new to this bandwagon, we'll break it to you the prices of some salons offering the service. So, to have that two-tiered hair color, you say "how much does ombre cost?"
Average Ombre Hair Dyeing Cost
If you think it's a hassle to go to the salon or the prices are unreasonable, a DIY approach would take you somewhere around $10 and up. For professional services, ombre hair prices reach $80 to $500, depending on the length of your hair and how many works needed to be done. Here we have quotes from different salons to let you know the cost of ombre hair.
Capelli D'Oro Great Neck Salon in New York. Since they have different ombre styles, the prices vary. For example, their dark to light hair ombre style with balayage painting starts at $80 and could reach $120 depending on the length of the hair and texture. Their soft ombre style, called somber, runs $110 to $150 because it is being run with gloss and glaze. The molten ombre service is that Malibu beach blonde hair which consists of balayage, highlights and glaze and costs around $200 to $350.
Bubbles Salon in Virginia.

How much does ombre cost

in Bubbles Salon? Ombre balayage starts at $130. For partial highlights to a full-head dye, they charge for $70 to $90.

The Salon LLC in Los Angeles. Their ombre services include color cutting, replacement and a tailored cut to top it off. Lightening services are done for $85 and with toners for $35. To get a cleaner cut, finishing work costs around $50 to $75.
Mane Obsession Hair & Nail Studio, Mesa, Arizona. Ombres are charged as highlights. A blending add-on will cost $35. A full head coloring will start at $55.
Maxine Salon in Chicago. This salon made it clear that their

ombre hair prices

consist of the cost of time, product and expertise of the stylist. Generally, their balayage ombre done partially will get you a $150 while the full head will start around $183. If a base color is added in the service as you have asked, you'll be adding another $75.

Meche Salon in Beverly Hills. An ombre with a base color starts at $125. An additional of the same amount will be added once people want to add highlights and balayage.
Other quotes around cities
These are some ombre hair prices we have discovered around different cities. If you can see, though they may look varied, they all run in a national average price of $135. Check them out in your local area if they have branches nearby.
The Fig on Third Salon. The salon's ombre service starts at $145 and above.
Gamine. The

cost of ombre hair

begins at $165. Prices will go higher for any additional services you asked them to.

Salon Pure. This Californian hair style place will give you an ombre session around $175 or so.
Kiwa Salon. It's still considered as a good price when the salon gives you the service at $160. Kiwa Salon is located in New York and things can be a bit pricy there.
Fox & Jane Lower East Side. With prices at $193 to $223 and up, people still walk in as they trust the F&J to dye their hair.
Adullop. For your simple ombre needs, a price of $115 will be charged to your bill.
The Cutlery. They offer their ombre dyes for $140.
Cetana Salon Spa. Hair dye services that does not include the roots costs $150 while if the roots were touched, it'll cost you $230.
XO Studio. They said a lot of ombre services are found to be inexpensive in Chicago. At XO Studio, they charge you for $100. Any additional services you asked will cost you to $150.
Kala Salon.

How much does ombre cost

? The price is within reach at $135.
Are you ready to do it yourself?
The possibility of you doing DYI ombre dyeing at home is high and so will be the chaotic consequences. You need to have precision lest you want it to be a big mess. Going to a salon is still recommended. Having a professional colorist seeing to your hair and giving you some advices is worth the money. After all, you're not just paying for their time, you're paying for their service.
You'll say, that there's Google and Youtube to guide you, but in reality, it's a tiresome process and you'll definitely need more hands to help you out than going solo. Call on an expert. Don't rely heavily on the net.
Taking care of your locks before dyeing.
Dyeing your hair could mean chemicals sticking to it. If you already have damaged hair, best not to have your hair dyed. For all we know, you might be shopping out for Minoxidil. Although, it's unlikely to happen, you would still probably chop off your hair because of a bad lower-tier coloring. You need to have healthy hair before jumping to any hair coloring treatments.