Almost everything is done through online. From reading books, sending payments, shoppings, setting appointments for different services, to whatever you can think of, things have become easier and more convenient than before primarily because of the internet. And apparently, surveys that are conventionally done on paper can now be made online. Even the process of gathering data has been made easy through the necessary survey tools that are easily accessible online.
Anyone can use online surveys in their respective fields of work. In most cases, however, big companies utilize online surveys to grasp significant information from their target market and know the preferences, as well as feedback, opinions, and criticisms directly from their customers.
Just like typical surveys, online surveys also ask the respondents to provide their basic demographic information, like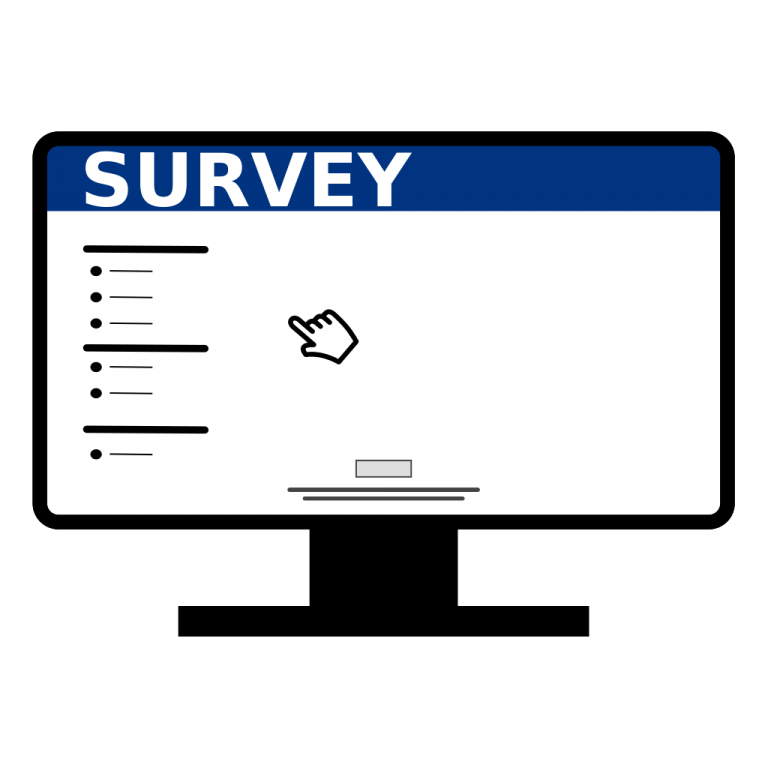 name, date of birth, age, gender, education, and other related details. In addition to the profile data, information about interests, hobbies, activities, causes, social engagements, and other affiliations are also determined through surveys.
One of the major differences, aside from the approach, is that online surveys have ways to survey a broader audience much faster and, sometimes, cheaper than a traditional survey.
Cost of Online Surveys
Although there are some websites that offer a free online survey package, don't expect to access all the tools whenever you feel like to use them. There are cases when the tools are available, but you only get to use them for a limited time. Since it is a service, you need to pay a price to have better instruments in conducting your online surveys.
Speaking of prices, the online survey cost can range from nothing to $500 per month, depending on the number of respondents, the number of questions, and the package you choose. SurveyMonkey, for example, has a basic or trial plan for free, offering 10 questions per survey, 100 responses per survey, no templates, and no reports. Free trials are ideal for businesses that only survey a small population and a concise distribution list. Other online survey packages SurveyMonkey offers cost $20 per month, $240 per year, and $640 per year.
Another website that offers an online survey website is Constant Contact. It's an email marketing website, but it has tools for online surveys. It does not have a free trial, but its service has an initial cost of $45 per month.
If you want something more sophisticated, then expect to pay a higher price. Key Survey provides a wide range of online survey services that cater to the needs of large companies. Owners of small enterprises can, of course, still avail the services, but they should be financially prepared for the costs. Apparently, a single-user subscription can run from $162 to $495 per month. Such prices will give you access to a number of online survey software such as survey builder, survey design, mobile surveys, and offline surveys, to a name a few.
Coverage of the Costs
The prices mentioned above, excluding free trials, provide tools for online survey functions, instructions, and interfaces. There are also templates, which you can use to design the survey you want to create. More importantly, you can take advantage of ready-made survey questions and basic demographic studies and use them as your guide.
There are online survey packages that offer reporting capabilities, but they vary from one provider to another. A skip logic tool that is able to automatically skip respondents over survey questions irrelevant to them. And if you are lucky, you can find a provider that offers a package for 10,000 respondents and has the same price as for 1,000 respondents.
Online Survey Services in the UK
In the United Kingdom, the cost of an online survey can run from £22 to as much as £2,000 per month. There are providers that also offer free trials.
An example is SmartSurvey. It has a free trial for basic use, and it comes with so many features. You can choose from a list of question types – a multiple choice, multiple textboxes, a matrix of choices, ranking questions, to name a few. It also features question customization, rich media questions, survey branding and design, as well as survey management features that may not be available in other providers.
Those are the features for the free trial alone. You get more features if you avail the Pro Plan at £25 per month and the Business Plan for £50 per month. The prices get lesser if you pay on a yearly basis. SmartSurvey has a package for large companies, but you have to contact the provider for the pricing.
Meanwhile, The Survey Shop has a different pricing. The online survey cost depends on the type of respondents, the number of respondents, and the number of survey questions. And take note, ALL PRICES included a value-added tax (VAT). For UK consumers, in general, the initial price for 10 questions is £825 for 500 samples, £1,250 for 1,000 samples, and £2,000 for 2,000 samples. The survey is cross-tabulated by the respondent's age, gender, and religion.
However, the prices go up if you decide to survey a specific group of consumers. For the same number of questions, the price starts at £1,000 for 500 samples, £1,675 for 1,000 samples, and £2,750 for 2,000 samples. The survey is also cross-tabulated by the respondent's age, gender, and religion. This pricing is ideal for the following groups:
– UK men
– UK women
– London only
– Women only in London only
– Scotland only
– Wales only
– Under 25 years old
– Women aged 25 to 34 years old
– Over 55 years old
Advantages of Online Surveys
Considering that almost everything is done through the internet, it would also be more beneficial to do surveys via online. Although you have to budget for such service, you know you get more accurate information for your market research or study. Aside from that, you get the following benefits:
– You receive responses faster than how a traditional survey basically gets.
– If you think about it, the costs are way cheaper since you'll be able to send the questionnaires via the internet. You don't have to pay for mail services to send the surveys to your respondents.
– Findings and analysis are much faster.
– You'll be able to reach participants from other parts of the world.
– Unlike paper surveys that look too formal, online surveys can be customized and look more appealing to the respondents.