Alcohol consumption is an important element of every conventional wedding reception (at least in the Western world). One of the most important cultural narratives that capture the idea can be taken from the Christian Bible, particularly the eleven verses of Chapter 2 from the Book of John. In it, Jesus Christ performed one of the greatest miracles of his lifetime – he turned water into wine.
For every Christian believer, the importance of this supernatural feat symbolizes the abundance of joy and prosperity experienced by every married couple receiving divine favor. Even during the lifetime of Jesus Christ, serving wine to wedding guest is a standard gesture of honoring their presence. The practice carried on for thousands of years by the predominant Western culture influencing the globe.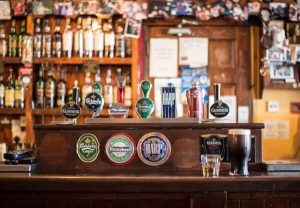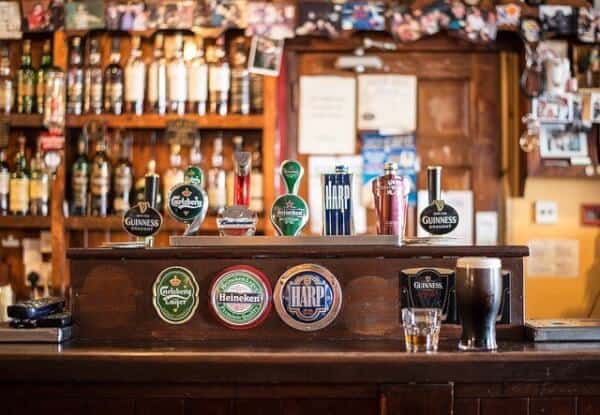 Every prospective couple planning their wedding keeps a close eye on estimating all areas of the ceremony's overall expenses. Coincidentally, estimating the overall open bar cost seemed to be the trickiest page in every wedding planner's book. Even wealthy people today can appreciate the monstrous discount enjoyed by the impoverished couple who invited Jesus Christ as a wedding guest thousands of years ago. Today, couples will have to pay for every guest's leisure consumption.
Beverage Cost Variations  
The national average fee for bartender service for wedding reception costs around $2,800, considering that the usual rate is somewhere around $20 to $50 per hour for each bartender. Aside from this, there are three ways to look at the national average open bar cost that couples will have to finance.
These are the basic estimates based on the type of beverages served:
Low-range
This type of open bar option entails an average fee that costs around $11 to $23 per person. The choice of beverage limited only to beer and wine. For an average wedding reception inviting a total of 100 guests, the cost projection is roughly around $1,100 to $2,300. This price range reflects the conventional 4-hour wedding reception.
Mid-range
For the median average fee, the estimated cost is anywhere between $15 and $90 per person. Should couples only celebrate a small wedding reception inviting 100 guests, costs could climb around $1,500 to $9,000. This type of open bar offers a broader assortment of alcoholic drinks including rum, whiskey, gin, vodka, tequila, and brandy. It is important to take note that non-alcoholic drinks are also included in this type of open bar wedding cost.
High-cost
The national average price for an open bar that serves premium liquor is somewhere between $18 and $95 per person. Calculating it according to a conservative estimate of 100 guests, the actual price would be anywhere between $2,000 and $10,000. One can think of prestigious liquor brands and even expensive premium beers like Sapporo, Ambassador Reserve, or Tutankhamun Ale.
Standard Alcohol Ratio
Bearing in mind the relative enormity of an open bar cost that climbs up to a total of $5,000, some couples would opt to micromanage the open bar budget themselves. A curious way of estimating the DIY open bar setup is featured in an article published by the website called A Practical Wedding. Based on the infographic editorial, here is the prescribed standard alcohol ratio:
If the wedding reception has a total of 100 guests and lasts a total of 6 hours, the rough estimate falls at approximately 600 servings. It is important to consider that in this particular projection, at least every invited guest prefers to drink. If not, the organizer must only account for the guests who are drinking alcoholic beverages.
For the modified Full Bar, the estimated ratio 50% wine, 30% liquor, and 20% beer. This roughly translates to 75 bottles of wine, 120 bottles of beer, and 10 bottles of liquor. Case in point: 75 bottles of Santa Carolina Merlot 2015 ($8.95), 120 bottles of Budweiser (85 cents) and 10 bottles of Seagrams 7 Crown Blended Whiskey 750ml ($12.99) yields a total spending worth approximately $903.15.
For the Beer & Wine Bar, the estimated ratio is 450 servings of wine and 150 servings of beer. For the same price for Santa Carolina Merlot 2015 ($8.95) and a half barrel of Budweiser ($97.99), one can pay an estimated open bar wedding cost of approximately $1,100.39 comprising 112 bottles of wine plus a full beer keg.
It is important to take note that an intimate knowledge of the individuals belonging to the guest list can modify the alcohol ratio into a more cost-efficient overall value. However, knowing the wedding guest is just one of the many ways to save costs. The next part of the article enumerates some of the best setup suggestions to reduce expenses.
Cost-saving Setup Alternatives
No. 1: Half Full Glass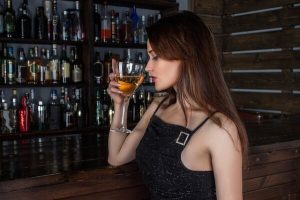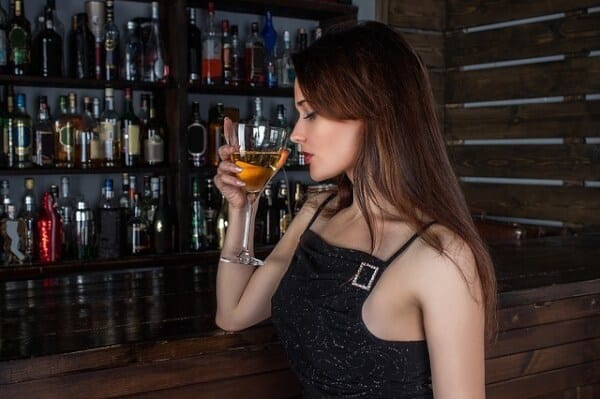 According to the website called Borrowed & Blue, one of the trickiest ways of reducing open bar wedding cost is to instruct bartenders to only fill half a glass. This is the most cost-efficient method of serving considering that one is not familiar with every guest's drinking habits.
No. 2: Daytime Sunday Wedding
As far as cultural conventions are concerned, daytime definitely not the most encouraging part of the 24-hour period to get tipsy. The idea of drinking on Sundays, supposedly a solemn day of the week for observant Christians, is even more encouraging. With less (particularly elderly) guests inclined to drink on Sunday mornings, the total value per head is cheaper compared to other days and time of the week.
No. 3: Condense Open Bar
Another full-proof method of reducing the overall cost for alcohol sponsorship is to schedule the open bar period during the last segment of the wedding reception. Case in point: a set of creative programs (e.g. games, motion pictures, recital performances) that is slated during the first 4 hours of the 6-hour will only leave a relatively small window of opportunity to indulge in casual drinking.
No. 4: Wine Bottle Per Table
Instead of 450 servings of wine for all 100 guests, the best way to certainly cut the cost is to put a single bottle of wine per a table of 4 to 5. In fact, dividing a single bottle among several guests leaves organizing couples the option of buying only 20 to 25 bottles of a more luxurious wine such as Graci Etna Rosso 2013 ($28) instead of 75 or 112 bottles of low-cost brands. Taking into account that a single full keg of beer is already in the inventory, the total cost is roughly around $800.