Everybody wants to stay fit and healthy. With the many diseases and health risk that is popping all around, many are making sure that they take care of their health by eating a balanced diet and of course exercising. Orange Theory Fitness has been one of the many fitness centers that use a breakthrough technology to check on their member's health thus many are asking the regular Orange Theory membership price.
Cost Of Enrolling At Orange Theory Fitness
Orange Theory Fitness prides itself on using heart-rate monitor used to check on a member's heart response to the high-intensity workout. It is scientifically designed to keep the heart rate at a target zone as this will help boost your metabolism and energy. This is the reason why many are asking about OrangeTheory Fitness cost so that they can try it themselves.
The Cost of membership varies on the plan that you would like to enroll yourself at. Note that you can either be a monthly member or a yearly member to join the fitness club. There is no initial fee that you have to make and you can join a class as a walk-in client for only $25.
If you do decide to take on a full membership either as a monthly member or a yearly member then there are corresponding fees that you have to make. Starting off with the monthly membership, if you apply for a single membership which is good for 8 sessions then your monthly fee is $109.99. If you plan on exercising more in a month, then they offer an unlimited session workout is worth $169.99. There is no cancellation fee if you do decide to cancel the services.
If there are two of you applying for a monthly membership then you can get a better deal. The monthly fee for two adults is just $209.99 and if you add another family member to your group then they would just have to pay an additional $99.99. That is $10 less that a regular single membership. If you both choose to get an unlimited session plan then the monthly fees you have to pay is $319.99 while an additional family member will shell out only $149.99. That is $20 less.
If you do plan on sticking to your plans and fully living a healthier life for the rest of the year, the fitness gym also offers a yearly membership just for you. The OrangeTheory price will still vary depending on if you are applying for a single membership or dual membership.
If you are applying to pay for a single membership and plans to be in the gym for 8 sessions a month then the Orange Theory membership price is $1308.99. But if you plan to train more and be physically firm, then the unlimited session good for 1 year will cost you $2039.99.
Now there are cases that you are with a gym buddy and would like to train as a pair for moral support, then the dual membership for the 8-session activity will be $2519.99 while the unlimited sessions for both you and your partner will be around $3839.99.
There are around 73 Orange Theory Fitness Centers across the country and your membership at one branch can be used on all the branches nearest you.
Other Cost Of Products From Orange Theory Fitness
Aside from their monthly and yearly membership, Orange Theory Fitness also offers several products that you can buy to further assist you in your training. Among the products that the gym offers are the 24 oz h2go Zuma Bottle which cost $14.00 and the Blender Bottle 28 oz. Sportmixer $16.00.
If you want to be inspired by other people's testimony on how they became fitter with Orange Theory then you can purchase their book called Push Book – The Orange Theory Fitness Story for only $12.95. They also have an OTF Captain's Tote Bag which you can use to put your fitness clothes in. It is roomy and has a snap closure with an open front pocket to slip in small stuff easily. The product cost $20 which is also kid-friendly and CPSIA compliant.
Aside from those products they also have Unisex Workout Gloves with different sizes that you can use while you work out for only $39.00. A BondiBand Headband can be bought for $19.00 as well. If you need extra socks then you can get it for $11.00.
How To Save On Cost Of Membership
If you are worried that the OrangeTheory Fitness cost is too high for you, here are some quick tips that you can save on cost on the membership. Many fitness centers offer a Free Trial period for new members or for those who are interested in enrolling.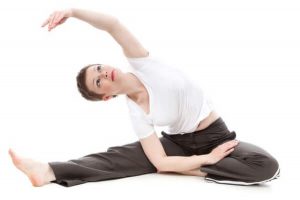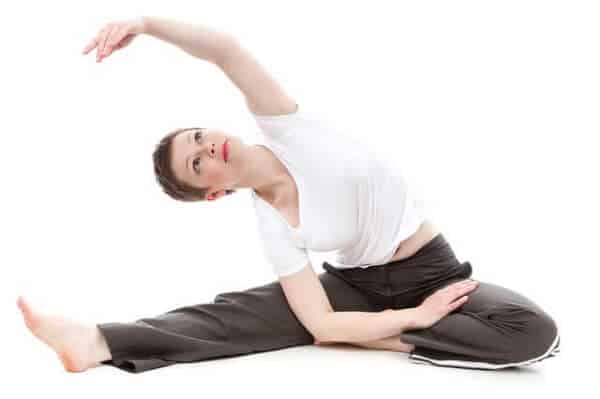 The OrangeTheory price is absolutely free of charge. All you have to do is fill up a form and you will be given a free workout that includes high energy, coach-led group workouts. You can also do your research and check for the best price and services that will work for you. If you are still undecided, the web offers a lot of options depending on your need.
You are also free to negotiate a deal. Ask around if the fitness center offers a walk-in client option and ask how much it would cost, or maybe check if they have 4 times a month schedule if it best fits your availability and resources.
You should also remember that while you are negotiating you should also be flexible. The fitness center may give you a discount if you use their facilities during off-peak hours or on certain days of the week. Listen to what they have to offer and evaluate your options.
Lastly, always take into consideration the saying "the more the merrier." The Orange Theory Fitness Center offers a different price range if you come in as a group so it would be best if you can contact your friends and schedule a gym time for all of you to enroll at together. This way, you can all motivate each other while achieving your goal of being healthy.