Orthotics or orthopaedic devices are utilized to assist an optimal biomechanics by either compensating or correcting for parts of the body not working properly. Orthotics can help with the movement and support in the prevention and rehabilitation of the injury. Orthotic insoles could have managed all of this with arch support, the arch assists the foot and gives optimal realignment relieving back strain and lessening the pain in the back. Orthotic insoles decrease stress and exhaustion on the feet. Orthotics improves motion control and further corrects body alignment. The shock absorption features of orthotics minimize difficulties that occur due to the solid flat surfaces typical of current civilization.
Furthermore, orthotics are used in shoes to give realignment and support for the feet can assist in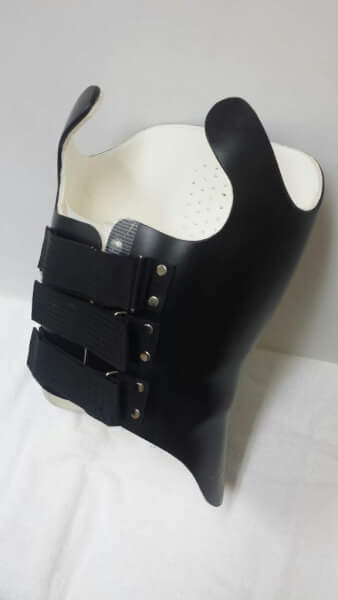 relieving pain for people of every age who endure from ailments such as heel spurs, diabetes, plantar fasciitis, arthritis and walking imbalances because of having high arches or flat feet.
The name "foot orthotic" pertains to all from prefabricated insoles ready at your local drugstore for about $80 or less, to a higher custom orthotic price that can average from $400 to $800.
Average Orthotics Cost
The off-the-shelf orthotics can average from $10 to $80, while the non-prescription custom insole built from a do-it-yourself mold of the patient foot can cost averaging from $100-$200 without insurance but without insurance coverage. While the custom orthotics price starts from $400 to $600 on average.
A licensed podiatrist can only prescribe the best orthotics for your needs, and some will determine the custom mold. A podiatrist who is approved by the American Board for Certification in Orthotics, Prosthetics & Pedorthics, practices in fitting the footwear.
Expense For Different Types of Orthotics
Pre-fabricated or the Off the Shelf type of Orthotics
The average price for this kind of orthotics is about $100 – $200 plus, consultation fees that will range from about $85 for the initial and $70 for the follow-up. These devices come in a wide range of sizes, materials, shapes, degrees of arch assistance and some other features. They are intended to accommodate many foot types, activities, and footwear.
Other Prefabricated orthotics can be adjusted by your Podiatrist to accommodate your foot and concerns. Prefabricated orthotics last 6 and 12 months depending on how much you use your pre-fabricated orthotics, what types of activities you use them for and the stuff they are built from. Pre-Fabricated Orthotics can also be dispensed at your appointment, which means you do not have to wait for them to be built up.
Depending on your level of personal health insurance, you shall be able to demand Podiatry. If you are not sure about this, please call your private health insurer to have it checked.
Semi-Customized Orthotics
The semi-customized orthotics are a little expensive than the pre-fabricated orthotics; the price will typically range from $400 – $440. Plus consultation fees will also range from $85 for the initial and $70 for the follow-up consultations.
Semi-Custom Orthotics are the following level up from the prefabricated orthotics. They are non-casted orthotics, but your Podiatrist can pick from a wider range of more long-lasting devices depending on your usage conditions.
Your Podiatrist can select from various mixtures of shapes and extras to customize the orthotic device to accommodate your mechanics and how much do orthotics cost. A pencil tracing is needed on your feet to make sure that the exact size and shape orthotic is designed. They are next made in the orthotic laboratory that typically takes for about a week. The semi-Custom Orthotics is considerably durable and depending on usage which usually lasts more than two years.
Depending on your level of personal health insurance, you shall be able to claim for Podiatry and how much do orthotics cost. Again, f you are not sure, please contact your private health insurer to verify.
The custom orthotics is the ones most expensive among the types of orthotics mainly because they are made for a more personalized and customized orthotics that will surely address the individuals concern. The custom orthotics price will range from $400- $800. Plus, additional $85 for the initial appointment and some other follow-up consultations if required.
To achieve an accurate shape of your feet, plaster molds are taken of your feet. Based on the outcomes of your biomechanics evaluation, orthotics will then be custom made for your own feet.
Your Podiatrist can decide the precise quantity of correction, material, cover material, shape, padding, size and thickness of the orthotics to modify the function and the movement of the joints and muscles as needed. This can also be adjusted to produce two separate devices for two different feet.
Depending on how frequently your custom orthotics is used, custom orthotics can last for over five years.
Typically the best outcomes can be obtained with custom orthotics, and they are reflected as the gold example in podiatric administration. Subject to any individual health insurance that you have, other people can claim a significant portion of the cost of their custom orthotics.
Are you still bothered about the custom orthotics price? Choosing between the economy or the more efficient option is usually the greatest perplexity. When it comes down to how much do orthotics cost, the latter nearly always surpasses the price. Custom orthotics can be expensive and may or may not be included in your insurance depending on the type of insurance you have. Still so, they have been proven for countless years to have a natural history when it gets to the quality of treatment. Even with the cost, the rigorous and proper medication custom made orthotics offers gives priceless advantages to your daily life and health.
Extra Services Incorporated into an Orthotic Assessment
To make sure that patients get the safest and most effective foot care, a Podiatrist will give you with a thorough service which includes:
•    Full clinical evaluation, including video gait analysis and biomechanical;
•    Orthotics that befit the person and their personal foot difficulties;
•    Some follow-up consultations;
•    Guidance on suitable footwear, strengthening exercises and stretching;
•    Continuing treatment program; and
•    Modification or adjustment completed orthotics where needed.