Since 1935, Owens Corning has been one of the top–notch roofing, insulation, and fiberglass providers in the country. It provides roofing services to both commercial and residential clients. Owens Corning Duration roof shingles protect your home from harsh elements like wind, rain, and snow. This brand gives you the best value for your money because of its design and components.
The Average Cost of Owens Corning Duration Shingles
The average cost of Owens Corning Duration Shingles ranges from $35 to $73 per bundle. Each bundle is 32.8-sq. ft. so, three bundles add up to almost 100 square feet.
Owens Corning also sells architectural duration shingles. The average price for this type is $56 per bundle.
A lifetime limited warranty is also offered for your Duration® shingles. If you purchased through a contractor, make sure you give Owens Corning a call to register your warranty.
No need to worry about additional costs in the case of repairs or mishaps. However, some warranty plans may have an additional cost depending on the time period and the source of the materials.
Owens Coming Duration® Series
To know which among the Duration® series is the perfect choice for your roof, below are the different varieties:
Duration® –

Would you like to have

a

roof that not only protects you but is also aesthetically pleasing?

If you want to add dimension and contrast to your dull roof, this is the type that you should purchase. This costs $36 to $38 per bundle.
Duration® Designer – This variety brings the word "pretty" to a whole new level. As the name suggests, this specific type of roof shingle helps your humble abode stand out. Protecting your roof has never been this eye-candy! You can purchase this for between $57 and $62 per bundle.
Duration MAX® – What better way to maintain the rustic appeal of your home through wood shakes' appearance but still have the strength and durability than by using the thickest shingles in the Duration® series? This costs around $37.00 per bundle.
Duration® Premium – This type provides dimensional appeal and is available in popular

roofing shingle colors

that will surely catch your fancy. Get this at about $73 per bundle.
Duration FLEX® – This asphalt shingle is made up of blended SBS polymer modified asphalt, which makes it flexible but still has that enhanced toughness and durability to withstand intense storms. You can purchase this for around $41 per bundle.
Duration STORM® – Although all shingles in the Duration series are made to withstand 130 mph of strong winds, STORM® features a patented technology called WeatherGuard®. This bad boy can be purchased at $43 per bundle.
Duration® COOL – If you are after energy efficiency, this type is manufactured to have a cooling effect by reflecting sunlight. As a result, you tend to save electricity by not using your AC too often. This will set you back $35.00 per bundle.
How to Shop for Shingles
When looking for roofing products to install on your new or old home, the cost is secondary to durability.
Standard shingles cost less but need to be replaced after 5 years, so you'll end up with more expenses and renovations in the long run. It's less worrisome if you purchase more expensive shingles that could last 10 years or more.
Careful planning is a must in order to choose the best roofing shingles for your home. Here are some tips to help you get the best roofing installed:
You or a professional should measure the area of your roof. A triangular roof will have a different area than a sloping roof. If you are replacing just a section of your roof, conduct an inspection of which areas need to be replaced.
Accurately measuring your roof is also essential so you don't end up purchasing more than necessary. In the same manner, make sure that you include an additional 10% in your budget for contingencies. You don't want to end up cost-cutting in the middle of the project or have an unfinished roof in the process.
Actual Cost of the Shingles
At Home Depot, shingles are sold in bundles. This is just for the actual purchase and does not include other costs. Find a distributor of roofing shingles near you and check if there are any price differences.
Choosing the type of shingle is also important. For example, if you live in an area where you get a lot of sun, you may want to opt for solar–reflecting shingles.
When finding a contractor or distributor, trust is very important. Roofers should not only get the job done, but do it well.
Different contractors may have different costs. If you can find a referral, they will most likely give you a discount.
Referrals also mean that they have been tried and tested. You don't have to worry about paying so much and ending up with faulty roofing.
When installing a roof, you also need to purchase nails and insulation separately, if you don't have them readily available. Some contractors, such as Lowe's, offer discounts if you buy in bulk. Make sure you have your supplies ready, such as sealant, nails, insulation, etc.
Why Get Owen Corning Duration Shingles
One of the best things about Owens Corning Duration Shingles is that they are resistant to a lot of conditions. The shingles are impact-resistant and do not easily break or wear out over time.
The patented WeatherGuard® Technology is wind-resistant to up to 130 mph and is patented with SureNail® Technology. The shingles are designed with triple-layers and held together with a special kind of sealant that guarantees durability.
This means that your home is also guaranteed protection from leaks, heavy rain, and snow. Its price may be more expensive, but you'll end up saving on repairs.
One component of Owens Corning Duration Shingles is that they are made of "breathable materials." If your home has an attic, you don't have to spend extra on exhaust.
You can be guaranteed that your attic has enough ventilation. Since Owens Corning Duration shingles are solar reflecting, they also help keep your roof cool.
The Owens Corning Duration Series offers designs that add to the beauty of your home. They add contrast and dimension to your roof, so you don't have to pay extra to have it painted.
There are different lines to choose from with different specifications. Some Duration® shingles are solar–reflecting and algae–resistant.
Keep in mind that the cost of shingles for roofs may vary depending on the product lines, as presented above.
Another reason why you should get Owens Corning Duration shingles is that the materials are Class 4 impact-resistant. This is the highest quality when it comes to impact resistance.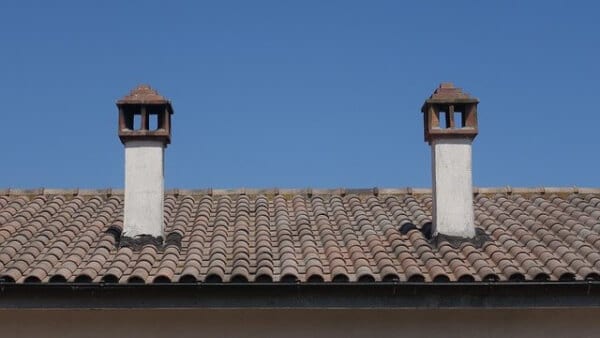 In US states that are prone to hurricanes, you end up saving on repairs and replacements.
When you purchase Owens Corning Duration Shingles, you may also be eligible for tax credits. Homeowners should consult with their tax advisers on how to get the 10% credit for their purchase.
What's more, you actually help save the environment because Owens Corning shingles can be recycled to build new roads.