Bread is truly a part of our lives. From old times up to our modern society, bread still exists and still is eaten by almost all of the people in the world. That is why having a bakery for your business is a great opportunity. Unfortunately, there are already lots of bakeries scattered all over the world. And this is where Panera franchise comes in. Panera is a very popular bakery in the United States because of its freshly made bread and other tasty menus such as soufflés, Panini sandwiches and more. But the question is how much does Panera Franchise cost?
Average Panera Franchise Startup Fee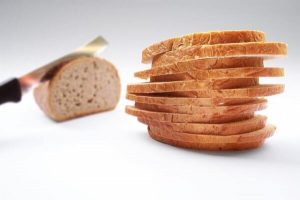 Before franchising a certain brand of business, you should first know its information. So what really is Panera? Well, Panera is one of America's fastest-expanding franchise bakery brands. This bakery is known for its healthy yet delicious bread. They are also famous because of their fast service and relaxed coffeehouse-type of an environment. Many people visit Panera to relax while sipping their favorite coffee and eating their snacks.
Panera's major goal is to serve healthy bread for the wellness of their customers using fine and fresh ingredients to make delicious recipes and deliver high-quality service. Panera is also known to be one of the largest sources of free Wi-Fi connection in the country.
As of today, there are at least more than 1,453 stores in the United States. However, before you can franchise Panera, you will need to qualify their criteria. These are some of the criteria that you will need to qualify to be considered for a franchise of Panera Bread.
You should at least have experience as a restaurant operator for several units.
You should also have recognition as one of a top operator of restaurants.
You should have a net worth of at least $7,500,000.
You should have liquid assets of at least $3,000,000.
You own an infrastructure and have resources that meet the development schedule of the company.
You should have experience in the market with real estate.
You should also be committed to the expansion of the Panera Bread brand.
And last but not the least; you should also have a passion for bread and pastry.
If you qualify and meet all the criteria required by the company, all you need is the money for the expenses you will make for the franchise. Panera franchise cost usually runs around $1,000,000 up to $3,600,000. The given price normally depends on many factors. Here is the breakdown of the total investment you will need for your franchise business.
Initial Franchise Fee – Panera franchise startup fee is $35,000. This is the first and foremost cost you will need to make. The $5,000 of the development fee that is paid under the Area Development Agreement will be applied to the initial franchise fee for each Panera Bread Bakery by the franchisor.
Real Estate – This is not included in the total Panera franchise cost that was given above. But, you should need to know that Panera Bread stores are usually located in strip centers, malls, and any freestanding locations. You should also expect that the cost for this factor greatly depends on the size of the building and its location. The local real estate market can also affect the cost of this factor.
The company will require you a land size of around 3,000 square feet up to 5,600 square feet. You are also required to pay the site work and leasehold improvement expenses which usually runs around $430,000 up to $1,715,000. Leasehold improvements and site work will be the biggest expense you will have to make for your total startup cost.
Whenever you are leasing a space, always keep in mind that you might be required to pay a percentage of the rent.
Equipment – The next factor to consider is the equipment needed. You cannot run your business without this factor. According to the Panera Bread Company itself, they estimate that the cost you will make when you purchase the equipment is around $318,000 up to $491,000. This includes production equipment such as ovens and operation equipment such as P.O.S system and Bakery computer hardware and software.
Systems – You will be given an option to avail Panera 2.0 P.O.S system. You can avoid this factor if you want to. The cost for this one runs around $65,000 up to $125,000.
Fixtures and Furniture – For furniture and fixtures, expect to spend around $83,000 on the lower end and $188,000 on the higher end. The price greatly depends on the size of your business.
Consultant – You will also be required to hire a consultant. The cost of hiring a professional one is around $37,000 up to $297,000. The cost depends on how many times you will hire one.
Opening Supplies and Inventories – You are only allowed to purchase the ingredients from suppliers that are designated by the company. Other items, on the other hand, can also be purchased from other suppliers. However, it must qualify the standards of the franchisor. Expect to spend around $19,000 up to $25,000 for this one.
Extra Kitchen Wares – $26,000 up to $52,000.
Signage – $10,000 up to $100,000.
Operational Fund – Since you will not be earning a lot for the first 3 months of your business' operation, you should finance it yourself. Prepare at least $175,000 up to $245,000 for the operational fund that is worth 3 months.
Extra Cost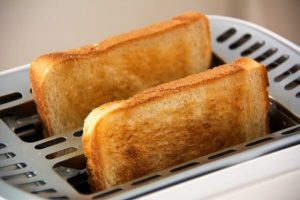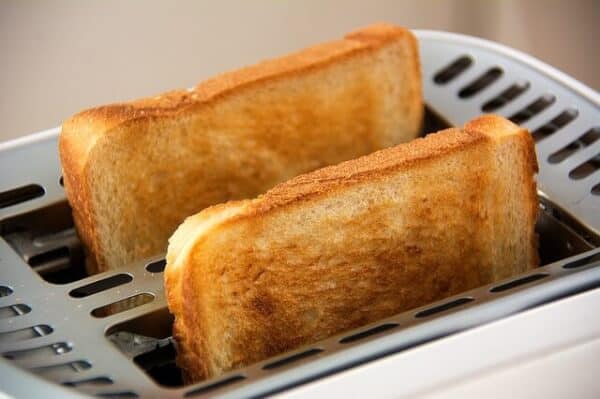 After paying the Panera franchise startup fee, you will need to pay the ongoing royalty fee which is 5 percent of your net sales. You will also have to pay for the National Advertising Fund which is 2.6 percent of your net sales. On the other hand, Local Advertising Fund will cost you 2 percent of your net sales.
A bakery and a cafe are one business that is far different from others. It requires a lot of hard work to make it successful. If you are new to the business industry, you might need some help to properly run one. Nerd Wallet can help you by providing you tips to successfully start your bakery business.