Getting a regular Pap smear test is essential in monitoring possible signs of cervical cancer in women. In a Pap test, a doctor swabs cells from a woman's cervix then sends the sample to a laboratory to be examined by a pathologist. If there are abnormal findings, the doctor could alert the patient and would recommend the next steps to prevent worsening of a certain condition.
As for the cost, this integral annual test is not that pricey. In fact, you would pay little to nothing if you are insured, depending on your insurance company.
However, hidden charges and questionable additional tests tend to increase the cost of a normal test. With that said, know how much does a Pap smear cost to avoid paying more than you need to.
Average Pap Smear Test Price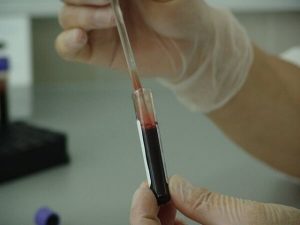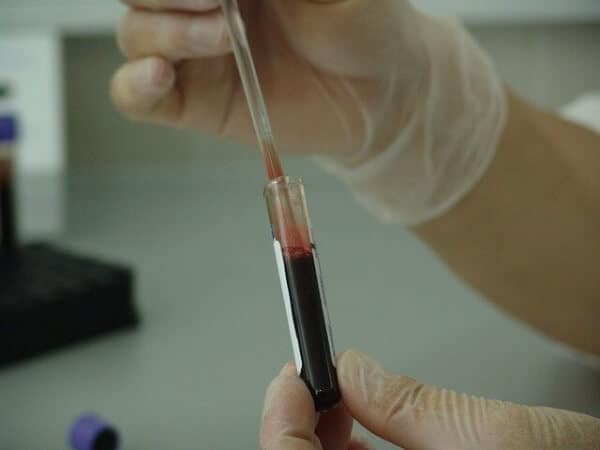 So, how much does a Pap smear cost? According to Verywell.com, a website that focuses on all things healthcare, the price for the test ranges from $50 to $200. The exact cost varies based on the clinic. For instance, some doctor's offices may opt to offer you a discount if you're uninsured and some may stick to a standard rate.
Your insurance could also affect the price you have to pay for the test. For instance, Medicare, particularly Medicare Part B, covers preventive care including Pap smear tests as well as the fee for doctor visits. The said insurance plan would leave you with nothing to pay once every 24 months, or, if you're considered high risk, once every 12 months.
Some insurance company may cover the cost of the procedure but would not include the visit fees. Others, on the other hand, may require a copay for the expenses. As companies differ on coverage, an insured client would have to ask about the details of her insurance to get the exact price of getting a Pap smear.
A Closer Look at Pap Smear Test Price
What does the $50 to $200 Pap smear average cost entail? Typically, the total price includes the procedure and the doctor's charge for each visit. As for what is costlier, Amino sets the estimated cost of a doctor visit at $140 while the procedure at $65. The website based the estimates on a Pap smear test that costs $206. As you can see, you would have to pay more for the doctor than for the examination itself.
Amino further details the estimated costs by state. The list of prices is as follows:
Birmingham-Hoover, Alabama                                 $163
Las Vegas-Henderson-Paradise, Nevada                 $168
Phoenix-Mesa-Scottsdale, Arizona                 $168
Buffalo-Cheektowaga-Niagara Falls, New York $175
San Antonio-New Braunfels, Texas                 $183
Tampa-St. Petersburg-Clearwater, Florida $180
Louisville-Jefferson County, Kentucky                 $185
Memphis, TN-MS-AR                 $187
Orlando-Kissimmee-Sanford, Florida                 $187
Columbus, Ohio                                                 $190
Portland-Vancouver-Hillsboro, OR-WA                 $313
Minneapolis-St. Paul-Bloomington, MN-WI $306
Boston-Cambridge-Newton, MA-NH                 $266
San Jose-Sunnyvale-Santa Clara, CA                 $259
Charlotte-Concord-Gastonia, NC-SC                 $248
Hartford-West Hartford-East Harford, CT $246
Milwaukee-Waukesha-West Allis, Wisconsin $236
San Francisco-Oakland-Hayward, California $236
Seattle-Tacoma-Bellevue, Washington                 $235
San Diego-Carlsbad, California $231
The list provided by the website only shows how much does a Pap smear cost from the top ten least to the top ten most expensive care in America. Note that these prices would only serve as a guide to give you a better idea of how much you would have to pay for the test if you are uninsured.
Equipped with a basic knowledge of prices, you would easily determine if a doctor's office is overcharging. To compare costs, make sure that the quote an office would give you already includes the visit fee and procedure, and in some cases, the lab fee. Inquire an upfront quotation of all expenses associated with the test to avoid paying for unexpected charges later.
Pap Smear Cost Considerations
There were reports that the Pap smear test price tend to shoot up as high as $1,000. Upon clarification by news sites, it appeared that the cost is not from the procedure itself but is caused by other tests that laboratories promoted to doctors along with the cervical test.
For instance, some labs would suggest checking for other sexually transmitted diseases like chlamydia and gonorrhea while others would recommend identifying the exact species of yeast found in a sample.
If your aim is to monitor your risks for cervical cancer, then such tests would be irrelevant unless you think otherwise. If you think that other lab tests are not needed, you should make it clear with your doctor that you want to be tested for cervical cancer and nothing else.
Saving Costs
Your insurance plan exists to cover health expenses to help you save money. Preventive care tends to be an annual expense, so if you are insured, regularly visiting your doctor for a test would not be too heavy a burden. Of course, before you rely on your insurance company to pay your bills, make sure that the doctor you choose to visit accepts your insurance.
For instance, the Women's Community Clinic in San Francisco indicates on its website that it accepts Medi-Cal. The said insurance plan covers the cost of the visit if you choose the clinic as your Primary Care Provider. If you are uninsured, the clinic would even help you enroll in the said program to save costs.
You could also look for low-cost Pap smear tests through checking MD Save. The website is an online healthcare marketplace that lets you contact local providers who charge lower than the national average. To know how much you would save, enter the procedure and your zip code on the website's search engine.
For instance, searching for Pap smear in New York would lead you to the specific MD Save procedure which is the pelvic exam with Pap smear. The average price for the test is set at $140 which is much lower than the $321 national average. Furthermore, the website currently features 33 providers who charge as low as $106 for the procedure.
Regardless of how you would pay for your Pap smear, know that the procedure itself is essential for your health. Don't let the costs force you to neglect such an important examination. A Pap test allows you to discover cancer signs earlier. Subsequently, early treatment would prevent the condition to worsen. In the end, spending for the test early on would mean not having to shoulder costlier hospital fees in the future.