Did you know that a perk test must be performed very early in housing or building projects? And is often one of the major steps taken prior to any septic tank or drainage system construction or before a construction begin? We all know that without a septic system, there will be no house or building.
If you do effective planning on any project, you can reduce much the necessary time and effort of achieving the goal. Very early perception of problems in your project on which kind of septic system you are going to use will thwart off any delays or difficulties later on. Waiting to have the perc test completed could result in costing you a lot of money because of modifications and interruptions caused by the test results, so it is better to know as early as possible whether a drain field is a choice.
The wet season is the best time to execute a perc test, although there are some areas that allow them to be concluded anytime. Depending on how many holes or pits are needed and confined soil conditions, a perc test might take a few hours or all day depending on how many holes or pits needed including soil conditions.
Usual costs of Perc
Depending on site size and conditions, an official perc test cost that meets all local criterions for a septic or drainage system permit can cost $100-$1,000 or more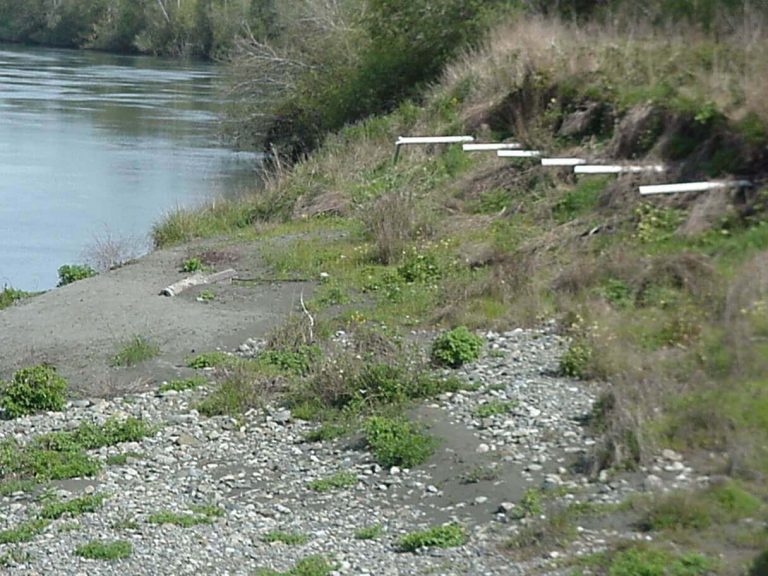 Traditional perc test is also being mandated at some local areas while others demand and specify soil/site evaluation/testing with deep pits, but call it a perc test.
Every state has its own local laws with regards to perc test. The local permit officials dictate whether the test must be performed by a government employee or a private engineer.
County/engineer fees for a typical perc test might cost $150-$500. Separate cost for backhoe operator to prepare the site while uses of a backhoe can add $300-$450 or more (15ft up holes, a backhoe is needed). You will find an average total of $450-$950 for a complete perc test rough estimate.
You may always want to include a contingency plan for all your construction plans whether you are planning to be your own contractor or planning on hiring a contractor.
Guthrie County

       

$175-$225 perc test fees

Caroline County

Health Department

   

$270-$300 perc test fees
Additional Expenses
There are properties that have several types of soils and might require multiple perc tests and therefore will increase the overall cost of perc test.
If an official perc test is being done to determine what type of septic system to install, you could check with the local department of health for specific perc test requirements to have a rough estimate on perc test, (ask for an official checklist) including whether the test must be performed by a government employee, a private soils engineer or a septic system designer. The health department might give you a list of local companies that perform perc tests.
Cost of perc test is hard to generalise as the testing procedures, the number of test holes and fees associated with obtaining a septic permit varies a great deal from one town or city to the next. Also, sites with problematic access or problematic digging issues that have shallow rock or solid clay will tend to be more expensive.
In countryside areas, all you need is a shovel, a bucket of water, and a watch. While in more heavily regulated areas, you may be required to consult a licensed technician, an observer from the town, and a backhoe. If you are digging a 15 ft. pit, you clearly need services of an excavator.
Perc test cost if an excavator is needed – $300 to $700. 
If doing a deep-hole test or is also required it can be closer to $1,000 therefore, we can say that $1,000 to $2,000 can be the estimated overall cost of the perc test. It is always better to estimate high and be pleasantly surprised if costs come in lower.
On average, a percolation test can cost anywhere from $400 to as much as $1,500. 
Do It Yourself
The kits can range anywhere from $25 to as much as $160 per test if you are planning on doing the test yourself.
You might like trying the plan on spending
$85 to $135 per foot over the cost of the digging or perc test system
Are there extra costs?
Yes. Additional costs that may be involved in the percolation test procedures includes the inspection, which might cost up to $260 per trip, and consultation fees, which can cost $130 per hour.
Property that has different soil types throughout the backyard may end up in additional fees.
Saving money
You may look for independent servicers that can offer perc test service at a low price.  Several companies will be able to provide the service at different prices.  Ask other people's ideas about the stuff so you will be able to get the best service at the lowest price.  Use reputable websites you can get to find the best price quotes in the area while keeping your own checklist for your project (on top of the official checklist) can do a lot for you in many ways.
Below are names and addresses of contractors you can find, they offer wide arrays of construction services/ some are specialising on perc test cost. Be sure you were able to ask the contractor first if the cost estimate is free of charge.    
Cresourcer Technologies                            
https://www.facebook.com/cresourcer/
Harkin's Backhoe Service, LLC
https://www.facebook.com/troyharkin.69/
Before you start excavating, your greatest protection versus significant cost overruns is good forecasting, cautious approximating, and making any variations to the plan.