Perkins is a restaurant and bakery with a casual family-style dining ambiance.   The chain of eateries is based in the United States.  They specialize in breakfast, lunch and dinner options.  The restaurant has an in-store bakery that guests can treat their sweet tooth with yummy specialties such as cream pies, cookies, muffins, fruit pies and other sweet treats at incredible Perkins menu prices.
They have a  menu so diverse that everyone can find something they love to indulge in at any time of the day.  Several outlets operate 24 hours,  making them ideal for a late snack or an excellent rest stop for those on the road.
 Perkins Restaurant & Bakery menu prices
Below is a random selection of some of the latest Perkins Restaurant & Bakery menu prices.
Menu Item
Price

Breakfast Specialties

Tremendous Twelve
Country Biscuit Platter
Perkins Eggs Benedict

$7.69
$6.69
$7.39


Melt Sandwiches And Hearty Entrees

Patty Melt
Country Club Melt
Top Sirloin Steak (7-oz)
Butterball Turkey & Dressing
Mushroom 'N Swiss Chicken
Shrimp Feast
Captain's Catch

$7.29
$7.99
$9.89
$9.29
$8.79
$9.29
$10.79


Omelettes And Egg Classics

Granny's Country Omelette
Everything Omelette
Build Your Own Omelette
Classic Egg Favorites
Smoked Ham Steak And Two Eggs (8-oz)
Two Egg Combo

$7.79
$7.79
$6.89
$6.69
$9.29
$5.79


Pancakes Plus

The Buttermilk Five
Authentic French Toast
Short Stack Of Three Pancakes

$4.29
$5.49
$3.79


Hearty Extras

Smoked Bacon
Smoked Ham Steak
Soups 'n' Salads
Honey Mustard Chicken Crunch Bread Bowl
Chicken Caesar Bread Bowl
BLT Chicken Bread Bowl

$2.49
$3.69
$8.29
$8.29
$8.29


Beverages

Perkins Famous Bottomless Coffee
Bottomless Beverages
V-8 Vegetable Juice
Shakes 'N Malts

$1.89
$1.79
$1.89
$2.59


Home Sweet Home Pies

Apple Lattice
Banana Cream
Seasonal Pies

$2.39
$2.69
$2.69


Home Sweet Home Fresh Baked Cookies

Chocolate Chip
Sugar
White Chocolate Macadamia Nut
Oatmeal Raisin Walnut

$0.89
$0.69
$0.89
$0.89

On the menu, there is a variety of side dished including Side Salad, Glazed Baby Carrots, Green Beans With Bacon, Baked Potato, Herb Rice Blend, Hash Browns, Steamed Broccoli, Buttered Corn, Mashed Potatoes, French Fries and Macaroni & Cheese        going for at affordable Perkins prices of $1.89
Popular Menu Items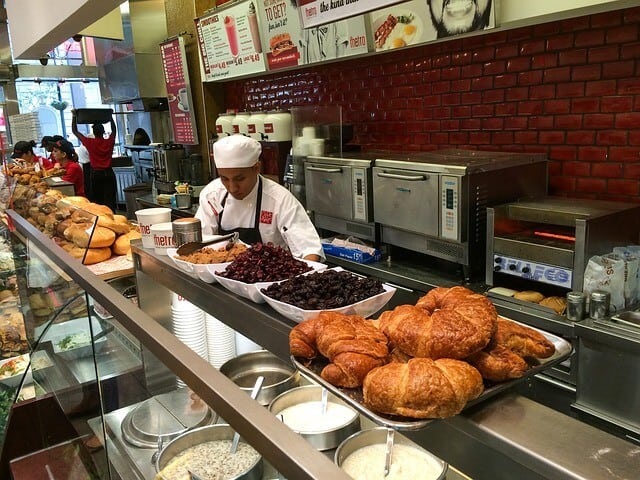 With unbelievable Perkins menu prices, breakfast enthusiasts will appreciate that breakfast is served all day long.  There is an unbelievable variety of sweet and savory favorites; you can be lost for choice. Delicious baked muffins, pancakes,  French toast and tasty bacon and sausage, are among the favorites to start your day off right.
Perkins has a full complement of starters, sandwiches, salads, soups and dinner entrees. The ever changing specials menu keeps things crispy fresh and new for at incredible Perkins prices.
Ensure there is room for dessert. With fresh baked goods, ice cream treats and milkshakes. The Caramel Apple Pie served warm with a dollop of vanilla ice cream is delectable.
Some favorites from the menu include Cinnamon Roll French Toast Platter, Country Fried Steak And Eggs, Honey Mustard Chicken Crunch Salad and Chicken Strips Melt
MyPerkins
The restaurant has a way of paring back its loyal clients who get privileges when they dine with them.  Anyone who joins the MyPerkins will receive a  20% off discount on Perkins prices. All members get to know about exclusive offers, promotions, and new menu items.  They are also privileged to receive a special gift on their birthday.
Kid Perks.
Perkins is a kid friendly and family oriented restaurant.  It is a convenient venue to celebrate a child's birthday when the occasion calls for a place to eat. Perkins has the whole package, so you don't have to run up and down searching for different things.  They have a kid's menu,  coloring sheets and even games for the little ones, Perkins is the perfect venue for celebrating a Birthday. Parents can also sign up for the Birthday Club and receive a special gift on that special day.
Perkins Gift Cards.
These are just perfect for guests looking for a tasteful gift idea.  Anyone can purchase the Gift cards online and mail them to recipients through the postal service, or they can visit a local Perkins Restaurant. Whichever way you choose, the recipient will be delighted.
Nutritional Information.
You should know that there is more to nutritional information than the number of calories.  The restaurant is committed to offering clients the best available information they have.  The  Perkins website includes a nutritional calculator, where guests can pick a particular item on the menu and learn all the nutritional information.  With the information, they also get a list of the ingredients of each item. The website also includes a guide for guests with gluten sensitivity and wheat allergies. Check out the information before leaving for your favorite Perkins location.
Community Service.
Perkins Restaurant & Bakery has been a staunch supporter of the charity.  The Give Kids the World(r) provides children with life-threatening illnesses, and their families, a  vacation for a week in Florida. Perkins Restaurant and Bakery has also served more than 5.5 million complimentary meals at its unique Gingerbread House Restaurant found at the Give Kids the World(r) Village campus.
Other than great tasting meals, Perkins is a great place to work. Potential associates and employees can learn more about Perkins by visiting the Careers page on their site.
How it Started
Perkins was established in 1958; it currently has opened 400 restaurants in 33 American states and five Canadian provinces. The Perkins outfit includes 134 company-owned and runs restaurants and 266 franchised units. The Company also boasts of a baked goods manufacturing division.  The bakery operates under the name Foxtail which manufactures pies,  cookie dough, pancake mixes, and muffin batter for in-store bakeries and other end users.
Conclusion
The combination of the Perkins Restaurant & Bakery chain with Marie Callender's occurred in 2006. Marie Callender's is a group of 38 company and 30 franchised restaurants in 6 states; it is renowned for its fresh-baked pies and has a national presence through supermarket frozen entrée lines offered by ConAgra.
If you need more information regarding the restaurant and a full list of the menu, you can visit their official website.