People believed that straight hair is the quintessence of beauty. They just don't know how to live one with a curly head. Since ancient times, curls are celebrated to be the epitome of grace and all things natural. Yes, the world has seen coils from Ancient Greece to Beyoncé.
The Greeks embodied their love for curls in mythologies and statues, while, France has favored King Louis' XIV full, powdered curly wig after having a snag with his bald patch. European nations went wild over the smooth butterfly curls, and the mark of 1906's i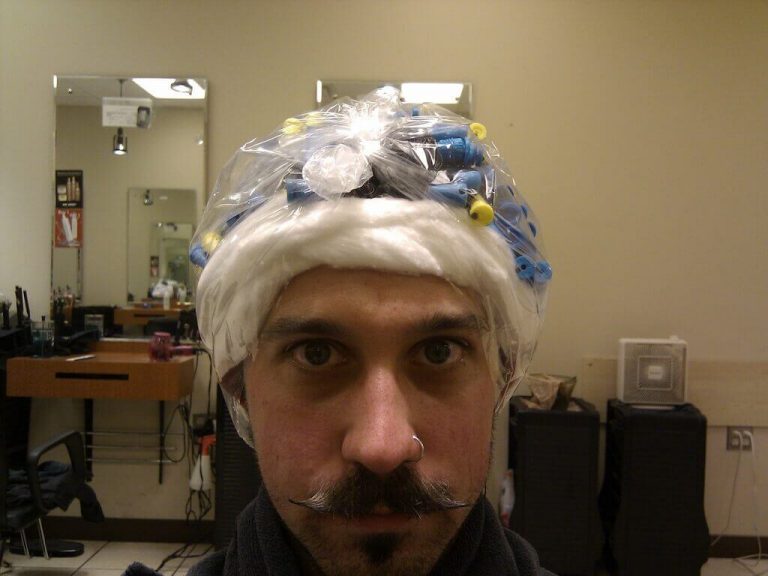 nvention of the perm made it more accessible to all who wants curly hair. Who knows how much do perms cost back then, given that it took 12 hours to get all hair permed up.
Victory curls during World War II brought various messages from women empowerment to those in sexy pin-ups. The 1950's Poodle Pouf gained fame after the war where the hair is permed into short, tight curls, like that of a poodle's curly hair.
Afro hair during the 1960's to 70's flared up the hippie, bohemian era, while the decade after that saw the big, crazy curls that frizz at the crown. The style has worn out in the 90's but went full swing in the 21st century. Now, the curls got their spot as the most romantic do.
This brings us to this Ultima: whatever century we are in, curls are the best, and that's why perms are the best option to have them. To have those curls, window shopping for perms price is necessary.
Average Cost to Have Your Hair Permed
Every salon is different but maintains the national rate average. Here are the following quotes from various hair salons in the country.
•    Ultracuts Salon. Starting in 2003, people believed that no salon in the beauty industry offers hair care at an affordable price that still retains quality. The cost of perm starts at $15.
•    Tony Shamas. A hair salon that delivers its Ammonia Free Semi-Permanent at $60. An additional $10 for the use of curls or flat iron.
•    BoRics Salon. It's part of the Regis Corporation line of hair salons. Borics offers their perms price starting at $50.50 which includes cut.
•    Bubbles Salon. Boasting of having skilled stylists, excellent customer service, value for money, and top quality hair care and hairstyling products, one can go to Bubbles Salons Washington, D.C., Maryland, and Virginia and Pennsylvania and have their perm, cut and styled starting from $100. Meanwhile, their spiral designer perm, with cut and style costs $130.
•    Carlton Hair. One can step into the hair salon in various cities like Orange County, San Francisco, Los Angeles and San Diego. Permanent wave done by a stylist is for $98.00, senior for $105, master $110, and mentor $118.
•    Famous Hair Salon. Another salon under the Regis Corporation, Famous Hair's mission is to continue to expand in the market offering a clients' needs. The cost of perm with haircut starts at $44, a partial perm with 15 rods or less with cut $25 and a designer wrap of $50 to $95. Other perms include Senior Perm with Haircut of $35.99, spiral perm for shoulder length of $65, spiral perm from the middle of back length at $75, and a spiral perm waist length for $85.
•    Fiesta Salon. Though being in the hair industry for 25 years, the company survived throughout all the diversities with time. Their perms price starts at $46.
•    First Choice Haircutters. One doesn't have to book an appointment in this salon. You can just walk in and get served. Their perms start at $64.95.
•    Great Clips Prices. It's one of the largest hair salon chains in the world and prides itself on its quality of service. The cost of perm for partial curls is $49. Meanwhile, a regular-length hair will price at $69 and $89 for long-haired women.
•    Smart Style Salon. Regis Corporation's line, they offer perm texture, wave, or curl styles that range from loose, soft waves and bouncy curls.
•    Holiday Hair. They are one of the leading salons by the Regis Corporation. They offer perms in two different ways: Stylist perms for $50 and designer perms for $52.
•    JCPenney. The salon has 900 branches across the country with more than 18,000 skilled associates ready to design hair. So, how much do perms cost at JCPenney? A Basic Wave will cost you $60 to $70 while adding some haircut will give you $75 to $85. Their Specialty Wave is charged for $75 to $85 and adding a cut will reach $90 to $100.
•    Magicuts. You can arrange an appointment and have their service at a reasonably-priced package. A basic perm that includes haircut, shampoo and style dry is up for $57.95.  And Specialty Perms that gives you waves in Spiral, Weave, or Piggyback style starts at $96.95. Women with long hair will pay additional costs, though.
•    TGF Hair Salon. One of Regis' affiliates, they offer a wide array services. Perms are one, too. They have it $44.95. You can visit this salon when you are in Texas or Washington. Overall, they have 59 branches in the country.
•    Ulta Salon. They have their perm blowouts starting at $64 going to $164. Offering a wide array of curls like beachy waves or large curls, Ulta has special offers to lower the price. For new customers, a 20% discount is available and a $10 off if you refer a family or a friend to their salon.
How long will Perms be done and lasts?
If you have short hair, the treatment is quite hastily. Having a longer hair will you so much time. However, a typical perm session is done around an hour and a half to two hours. If you wait for a day or two, you'll get to see your curls to kick.
Your new, curly hair will last for a minimum of three months to half a year depending on the quality that is being carried. It's bad news for those who love their curls and good news for those who wanted their hair back to normal.
But, trust us. Your decision to get a perm outweighs how much do perms cost.