There is nothing more important than your health and that of your loved ones, now more than ever. Because of this, you can never underestimate the significance of medical insurance in the event of need.
However, if you are an uninsured individual and you need a physical examination, knowing how much does a physical exam without insurance cost would probably be your main concern.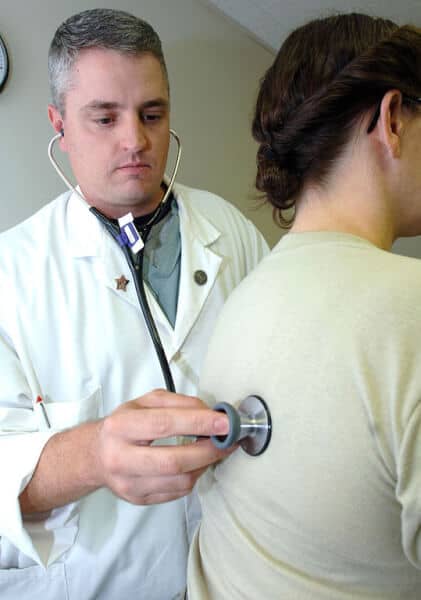 Cost of Physical Exam for Uninsured Patients
The cost of a physical exam without insurance ranges from $50 to over $300. This will depend on the facility, the specialist's charge, and the location, among others.
For instance, FastMed Urgent Care, with locations in Arizona, North Carolina, Texas, Florida, and California, charges between $59 and $79 for a general physical examination. Add-ons would include the following if necessary:
EKG – $69
Drug screen – $65
Tetanus vaccine – $58
Tdap vaccine – $78
Urinalysis – 9
On the other hand, Physicians Express Urgent Care located in Illinois charges an annual physical exam of between $90 and $300 or more for self-paying patients.
What Is Included In A Physical Examination?
Since you will be paying out of pocket, you will be interested in knowing the exact details of what you will be paying.
So, what can you anticipate from your yearly physical exam? Here are some of them:
1. Health History
Your attending physician will be reviewing your medical history to learn about your previous illnesses, lifestyle, past vaccinations, etc. This to be able to assess what needs to be addressed or focused on when providing recommendations regarding your overall health.
This is, of course, on top of the recent diagnosis, if any.
2. Vital Signs
The specialist will check your pulse, heart rate, breathing rate, and body temperature. These are typically some of the critical indicators if something needs to be looked at thoroughly, especially if the numbers are elevated at rest.
3. Visual exam
Just by looking at you, doing some physical checks, and even just conversing with you, the doctor can get a basic idea of your state of health.
The specialist can gather a lot of data about your health by just physically checking the following:
eyes
head
chest
abdomen
hands and wrists (musculoskeletal system)

speech and walking (nervous system functions)
4. Physical exam
The physical exam wouldn't be complete without actually physically checking you by means of palpating some parts of your body to locate abnormalities like unusual lumps. These may include your abdomen, neck, genitalia, or rectum.
The physician will also check your skin, nails, and hair, as well as test your reflexes and overall motor functions.
5. Laboratory tests
This would include the drawing of blood for a few laboratory tests, which include a complete blood count (CBC) and a complete metabolic panel (CMP). These tests are necessary to determine the possible presence of irregularities in the body that need to be thoroughly checked.
Some of the conditions that are being looked after are anemia, diabetes, cholesterol, kidney function, etc.
Factors Affecting Cost of Physical Exam
There could be a lot of factors that come into play when it comes to the pricing of physical examinations for self-paying individuals. These factors should be taken into consideration when you are searching for the most affordable health service.
Here are some of them:
The physician – doctors charge differently depending on their line of specialization, skills, and experience.
The facility – you have the choice to go to a clinic or a hospital and be physically examined by your physician, but they can definitely have different pricing for their services. Hospital-based services tend to be more expensive compared to clinics.
The location – expect to pay higher costs of physical exams in cities where the cost of living and the cost of doing business are also expensive.
The purpose – you can avail of the physical exam for several purposes, beside just being interested in your current overall well-being. You can also use this to qualify for school activities, especially in sports and other physical activities, as well as part of employment requirements.
The result – physical examination costs are not always straightforward, especially when the preliminary tests show some findings that need to be looked into deeper. If this ise, your doctor might require additional tests to rule out other possible illnesses, which will add up to the pre-determined cost.
Where to Avail Physical Exam Without Insurance?
Since you will be paying out of pocket, you'd normally be interested in knowing where to avail the services at the cheapest price. Here are some of your options:
You might have built a strong relationship with your family physician over the years. Because of this, it's most likely that you'll get a big discount just for being a "regular patient."
You may go to the nearest health care center in your area. These centers are managed and supported by the local government. You will have to undergo a registration process and may be charged based on your income.
If you are an active military member, the US Department of Defense operates full-fledged hospitals as well as field hospitals to cater to your medical needs. Likewise, Native Americans can go to medical facilities operated by the Indian Health Services.
You can also try inquiring at some of the 355 registered free clinics in the country. Although they are intended to provide a limited range of medical services and testing, as well as limited treatment for some routine injuries and illnesses, it never hurts to ask if they can provide physical exams.
Numerous municipal associations and local hospitals will offer consistent free services for particular screenings of ailments like heart problems, diabetes, hypertension, and different conditions. Check your community newspaper or social pamphlet to see what is coming up in your area and take advantage of these free health services.
Although Medicare does not cover the physical exam, Part B covers a "Welcome to Medicare" checkup for the first year. You will also be entitled to a yearly wellness checkup to ensure your overall well-being.