Getting a license takes time and effort as you will need to endure rigorous training and flying tests issued by your local Civil Aviation Authority. Once you have your license, you will be given specific privileges over a country's airspace.
If you are interested in flying and becoming a pilot, your biggest question is how much does a pilot license cost?
Average Cost of Pilot Training
The average cost of pilot license ranges from $3,000 to $35,000. This depends on the actual type of license, flight school, and location, among others.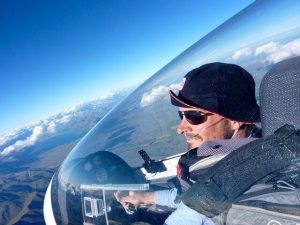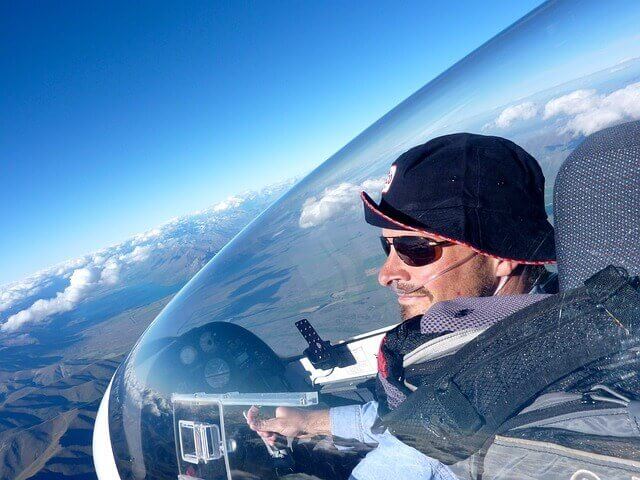 Below are the approximate rates depending on the type of license you are taking:
Private Pilot License –

$6,500

to

$20,000

Sports Pilot License – $3

,

000 to

$5,000

Instrument Rating – $10,000 to $15,000
Recreational Pilot License – $6

,

000 to $7

,

700

Certified

Flight Instructor – $8

,

000 to

$15,000

Commercial Pilot License – $12

,

000 to

$35,000

Commercial Multi-Engine Add On – $5,000 to $10,000
Certified Flight Instructor Instrument – $5,000 to $10,000
To get certified, you also need to pass two tests, and those are the flying test and the written test. The written test will cost you approximately $200–$400.
How To Get The License
Of course, a big part of the process is the flight training. The number of hours of flight training depends on the type of pilot's license you aim to have. For example, a sports pilot's license requires 20 hours.
Another part is the written exam, which consists of 60 multiple-choice questions. You can take the exam at an FAA Testing Center, and you need to get a 70% passing mark.
After the written exam, you will need to take a flight ride together with an FAA-certified examiner. The examiner will ask you a series of questions to check on your ability to fly.
The next step that you have to take if you are done with your flight training is to pass a test flight, which is also called a check ride. You also need to pass an oral test or quiz given by the same FAA-authorized senior pilot.
Additional Costs
Starting as a student pilot, you will be required to secure a medical certificate, which costs around $75 to $200.
In some schools, you may also be required to pass an aeronautical knowledge test before you can obtain a pilot's license. This typically costs between $140 and $165.
There are other payments that you have to make while on training. One of them is the cost of books and learning materials, which would cost from around $200 to $500 if you are enrolled in a private flying school.
You would also need to purchase your own flight headset, which is valued at $200 to $300, while other schools will have you pay an additional $100 as an insurance cost. You might also be required to purchase an iPad if you don't own one yet.
Factors Affecting the Cost of Pilot License
The cost of obtaining a pilot license entails a lot of factors that make the overall expenditures differ widely per individual depending on your choices. Here are some of the main factors:
There are basically six types of pilot certification that you may choose from, and they are sports pilot, recreational, private, commercial, flight instructor, and airline transport pilot. Each category will have its own set of training and exams, and it is important to know how much you will need to save before you enroll.
There are several flight schools, both private and public, that offer these types of classes. Obviously, fees will be different across all schools. Where the school is located will also be a major factor due to the cost of living and the cost of doing business.
During your practice flight, you would be accompanied by a licensed trainer. Primary instruction can start at $30 per hour but could be as high as $40 to $60 depending on several factors, like location and expertise of the instructor.
If you need a flying time of 60 hours, you will be assisted by your instructor during your first 15 to 20 hours and the rest of the hours will be your solo flight. If so, you would only need to pay your instructor about $450 to $1,200 for the duration of the training.
Aside from paying the instructor, you would still have to pay for the usage of the aircraft, including fuel, maintenance, insurance, and other items. This time, the flying cost would be around $95 per hour for the Cessna 152 and $115 to $145 per hour for the C172.
The average flying time needed to complete a course is usually 60 hours, so the aircraft rent would cost about $8,700. The cost would, of course, be higher if you were renting a more sophisticated aircraft.
Each training course has preset lessons and a preset number of training hours. However, some individuals may take more hours to learn than usual as not all have the same capability to absorb every lesson as fast as other trainees. This leads to a higher cost for getting a pilot license for them.
Ways to Save on Pilot Training
The cost of getting a private pilot license will definitely cost you lots of money, which is why you need to work smart by looking for ways to reduce the expenses ahead. If this is indeed your dream, then you need to take it seriously and start as early as possible.
The mandatory age for pilot training is 18 years old. You need to be physically healthy and proficient in English or a foreign language.
After settling the basic requirements, you need to focus on how you can save while you go on training to become a pilot. The first thing you must do is study while on the ground.
This is very critical so as not to waste your time flying and not knowing even the basics. Remember that you are paying per hour and the longer it takes for you to take every lesson, the more costly the training will become.
If you don't have enough money for a private pilot's certificate or a commercial pilot certificate, then choose to apply for a sports pilot license. From here, you can work your way up by flying friends or family members and earning more flight time in the process.
It would also be ideal if you could invest in a flight simulator game. It is almost the same as having a flight lesson, but at a cheaper price.
Lastly, research the names of the flight instructors in your area. You should remember that you will be spending money and time with them, and the knowledge that they will share with you is critical to your future as a professional pilot. Pilot license price may be expensive upfront, but it will be all worth it.