The type of window treatment you choose for your home is a major factor that affects the overall appearance of your living space. Curtains and draperies produce a classic, velvety look. Blinds tend to appear more contemporary. Shutters, particularly plantation shutters, has an old, wooden touch that ironically fits a lot of modern home designs.
Among these types of window treatment, the installation of plantation shutters is a popular choice for many homeowners. Why? For one, it is less expensive than draperies. Also, as said earlier, it complements most modern designs. Lastly, its curb appeal would help you sell your house faster in the future if you decide to do so.
If the said window treatment has the qualities you are looking for, know the average cost of plantation shutters to help you form an appropriate budget plan for its installation.
Average Cost of Plantation Shutters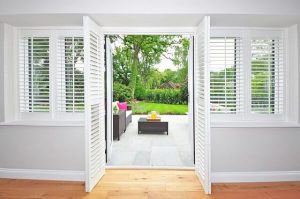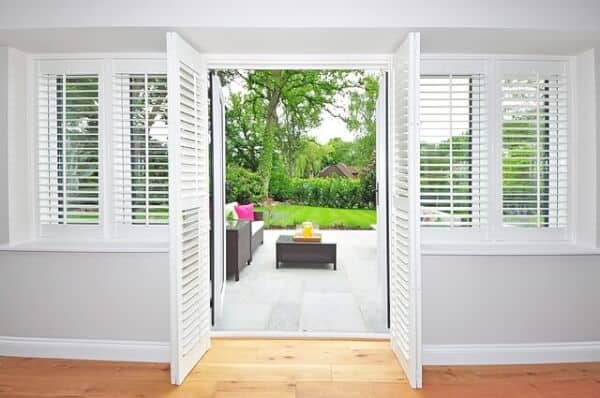 According to the prices posted by Home Advisor, the cost of plantation shutters could range from $45 to $350 per unit. The exact cost depends on the size of the unit, the manufacturer, the material, and whether or not the shutters are custom-made.
To have a general idea of how much shutters cost, here's a sample price list by size for faux and natural wood materials:
16 x 20 Faux:     $45         Real:      $55
24 x 50 Faux:     $150       Real:      $200
36 x 54 Faux:     $250       Real:      $320
36 x 60 Faux:     $300       Real:      $400
42 x 48 Faux:     $255       Real:      $330
48 x 44 Faux:     $270       Real:      $350
Plantation shutters are easy to install which is a good news for DIY enthusiasts. However, if you are not that confident with your building skills, you could always opt to hire a professional to complete the window treatment.
With that said, the average installation price of plantation shutters is $2,123 based on cost profiles reported by Home Advisor members. Furthermore, most homeowners spend about $1,178 to $3,068 for the window treatment.
One of the factors that affect the price for the installation is labor. Generally, it would cost you about $20 per square foot if a professional installs the plantation shutters. The labor fee typically includes charges for the measurement of your windows and the fit out itself.
Aside from the material and labor, expect to pay an additional fee for the frames of your plantation shutters.
Sample Plantation Shutters Cost
It is imperative to know how much shutters cost as they make up a big chunk of the total price of installing the materials. Searching online would give you a rough idea of how much a unit costs. Some companies even provide an online calculator to help you compute purchasing expenses.
One example of a company that offers such convenience is the Horizon Shutters. The manufacturer features an instant price calculator on their website that customers could use to get an idea of how much a certain type of shutter costs.
For instance, if you want a painted plantation shutter for a panel of a 16 x 20 window, the unit would cost $71.20. The width of the window you could enter into the price calculator ranges from 7-144+ inches while the height ranges from 12-100+ inches.
As for the plantation shutter style, you could choose among three types including painted, stained, and unfinished styles. You could also indicate your desired unit configuration. The options provided by Horizon Shutters include:
1 Panel- single tier full height
1 Panel- single tier full height with divider rail
1 Panel- double tier
1 Panel- single tier café
2 Panel- single tier full height
2 Panel- single tier full height with divider rail
2 Panel- double tier
2 Panel- single tier café
The manufacturer also provides an instant drawing of the plantation shutter that corresponds with your desired specifications, making it easier for you to assess the expected appearance of the unit.
For more ideas, you could also check the prices at Lowe's. They sell Allen + Roth and Style Selections plantation shutters. Some of the prices per unit are as follows:
Allen + Roth
35 x 37 White Faux Wood (2-panel) $130.50
31 x 60 White Faux Wood (2-panel) $157.50
35 x 60 White Faux Wood (2-panel) $158.40
Style Selections
35 x 36 Golden Oak Wood (2-panel) $152.10
29 x 31 Mahogany Wood (2-panel) $212.40
Note that online stores also charge for shipping of plantation shutters. The fees for delivery would cost you another $30 to $70.
Home Advisor also recommends that you check the prices of plantation shutters manufactured by Hunter Douglas, Hampton Bay, and HOMEbasics. According to the website, these brands represent the high-cost, mid-cost, and low-cost price range of the said materials respectively.
To check for specific plantation shutters cost from the said manufacturers, you could visit their website to search for dealers that you could contact to inquire about the prices.
Benefits of Plantation Shutters
Aside from its affordability and permanence in your house, plantation shutters have other qualities that make it stand out among other window treatment materials.
The uniformity of plantation shutters makes for great curb appeal. This quality would make your house more desirable to buyers if by chance you would opt to sell your property. Most homebuyers would choose to leave the window treatment alone if it involves the Spanish-style shutters, saving them money on renovation and giving your home leverage as a purchase option.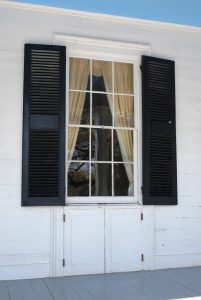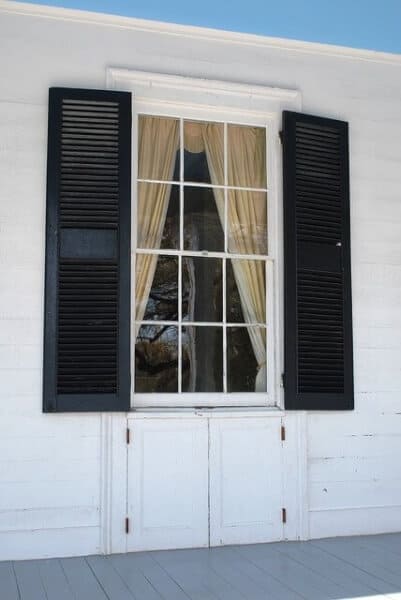 Another thing nice about plantation shutters is its versatility. For instance, you could open the louvers only halfway to allow minimal light or swing the shutters away from the window to let all the light in and savor an unobstructed view of the outside. Also, in a sense, this shutter type allows you to experience different levels of privacy.
Plantation shutters also make for an effective insulating barrier. This ability would help you save on heating and cooling bills. Speaking of saving on costs, this type of shutter does not require much maintenance as it only needs some wiping to stay clean.
Plantation shutters are both cost-effective and aesthetically pleasing, so it won't be a surprise if you opt to install one in your home. With that said, good luck on shopping!