If you intend to renovate your home or a new homeowner and you are excited to give your new window a treat, you can have plantation shutters. This shutter has a fresh look and pretty fascinating.
This kind of window could provide your abode a classy, rustic elegance with little maintenance. Also, it is a great alternative covering up for doors and windows, with substantial advantages over blinds or curtains.
These days, plantation shutters are not only utilized for intensifying your home privacy, security, and filter sunlight. However, high-quality shutters are widely used by interior designers as a subject to create innovative concept regarding home beautification.
But the questions are how much plantation shutters cost, and how much you can expect to pay for a service?
Average Cost of Plantation Shutters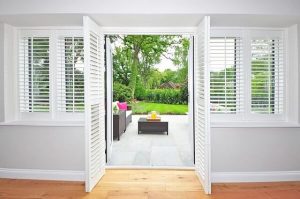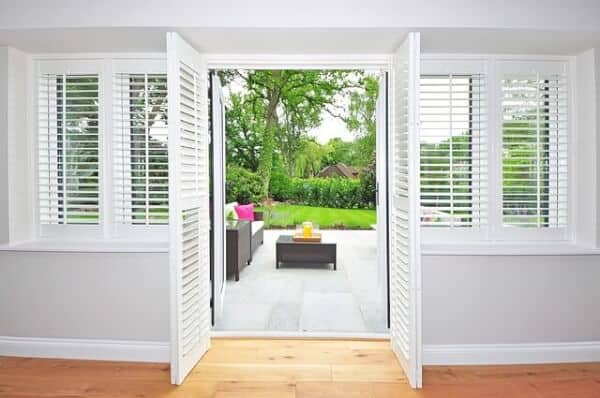 Plantation shutters look costly, and individuals presume that they are too expensive to consider, but the truth is that this window is cheaper than curtains.
Typically, the cost of plantation shutters is roughly $20 per square foot. And the necessary labor cost may run around $100 every hour. You must obtain more than three quotes from different supplier to compare prices.
However, it relies on some factors, for example, the service provider's workload, the location, surroundings, and the contractor's operating cost. If you order your plantation shutters through online, you could anticipate paying $30 to $70 for shipping fee per shutter.
DIY Shutter Cost
Further than wood, time and skill, constructing plantation shutters from scratch needs a couple of other materials.  According to Improvenet, you can buy a kit with the necessary tension hardware for around $22.50.
Although, you have to remember that even if you are skillful with tools, installing your plantation shutters can be lengthy especially if you've never carried it out before. Moreover, keep in mind that lots of shutters purchased from a store do not comprise of beautiful framing.
Types of Plantation Shutters
Plantation shutters have three common kinds: the wood, composite and vinyl. So, here is a breakdown of every type to help you find out which suit best for your home.
Most individuals would concur that not anything could beat the traditional charisma of a wooden shutter. This material has a timeless appeal. Its classic appearance has been around for hundreds of year yet stay just as well liked nowadays.
The Wooden shutter is the sensible and proven respond to window treatments and could be dyed to harmonize your abode exterior. Traditional wood plantation shutters cost around $24 to $30 per square foot, while the unique wood shutters, for instance, timber and bamboo, would range around $30 to $65 per square foot.
Though various woods are high-priced, most individuals would have the same opinion that its' steep price is worth it for it could go for decades with proper upholding. Just remember that wood, of course, rots especially when exposed to extreme temperature and humidity.
Table 1: A sample average cost breakdown of Wood Plantation Shutters installation for the 36×60-dimension project.
| Item | Cost |
| --- | --- |
| Material | $365.89 - $449.76 |
| Labor | $61.71 - $201.27 |
| Supplies, Tools | $15.00 - $25.00 |
| Total | $442.6 - $676.03 |
Composite Plantation Shutters
Composite shutters are also known as fake wood, faux wood, and engineered wood. It is made is wrapped in PVC coating or vinyl. This type of shutter is extremely durable, while weather resistant as well.
It is ideal for houses with high humidity, a great substitute for real wood plantation shutters, and reasonably priced. Also, it only requires less maintenance and trouble-free to clean, you could use mild soap and water for cleaning.
Their tidy lines provide an ageless simplicity to every room, as their insulating system aids to lessen your energy bills. When you closed the composite shutters, it will obstruct the sun's damaging UV rays and it plastic materials combats cracking and peeling.
Composite shutters are crafted without strings, turning them a secure option for households with kids and animals.  And the composite plantation shutters cost would run around $20 to $35 or more per square foot.
Table 2: A sample average cost breakdown of Composite Plantation Shutters Installation for the 36×60-dimension project.
| Item | Cost |
| --- | --- |
| Material | $351.72 - $432.34 |
| Labor | $61.71 - $201.27 |
| Supplies, Tools | $15.00 - $25.00 |
| Total | $428.43 - $658.61 |
Vinyl Plantation Shutters
If you are searching for some easy on the pocket selections for window treatments and provided that you are comfy with plastic looks, then you cannot be mistaken with vinyl plantation shutters.
It has no wood. However, it could have aluminum or PVC supports for stability. It is as well weather resistant and great in areas with high moisture.
Vinyl shutters are undemanding to set up even though the short of flexible hinges could be an issue. Also, while economical, it is not incredibly durable.
Thus, if left out in the open to the harsh elements, it will not last long.  The cost of plantation shutters of this type can range around $20 to $25 per square foot.
Table 3: A sample average cost breakdown of Vinyl Plantation Shutters Installation for the 24×48-dimension project.
| Item | Cost |
| --- | --- |
| Material | $75.05 - $114.64 |
| Labor | $158.50 - $266.66 |
| Supplies, Tools | $20.00 - $25.00 |
| Total | $253.55 - $406.3 |
Conclusion
Plantation shutters are put on to lighten your rooms or give them a more polished look.  Likewise, its different accessible shades add warmness and lavishness to your home.
However, you should not only regard its colors and styles when installing shutter, but you must also cautiously consider its cost of plantation shutters and features. You can carry out a sort of cost-benefit assessment before purchasing shutters. Remember, typically buying the least expensive plantation shutters could cost more eventually.
Plantation shutter industry has lots of producers that construct cheaper shutters, which work well for the first couple months, yet get worse quicker and make a lingering bad impression to the product.
So, take your time to evaluate and acquire some details and try not to only concentrate on its price, but also on how your Plantation shutters will be durable and warranted for lots of years to come.