Moving your things from one location to another can really be bothersome, especially if you don't own a truck. Luckily, there are companies like PODS (short for Portable On-Demand Storage) that are offering moving and storage services. So if you need help in picking up your belongings, transporting, and dropping them off at their new location, look no further. But first, let us know how much does PODS cost?
Average Moving PODS Cost
The PODS storage unit price starts from around $165 per month for the smallest PODS which is 7'. On the other hand, the cost for a 16-foot PODS unit container runs around $200 per month.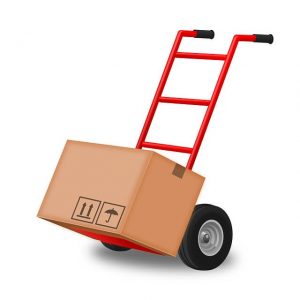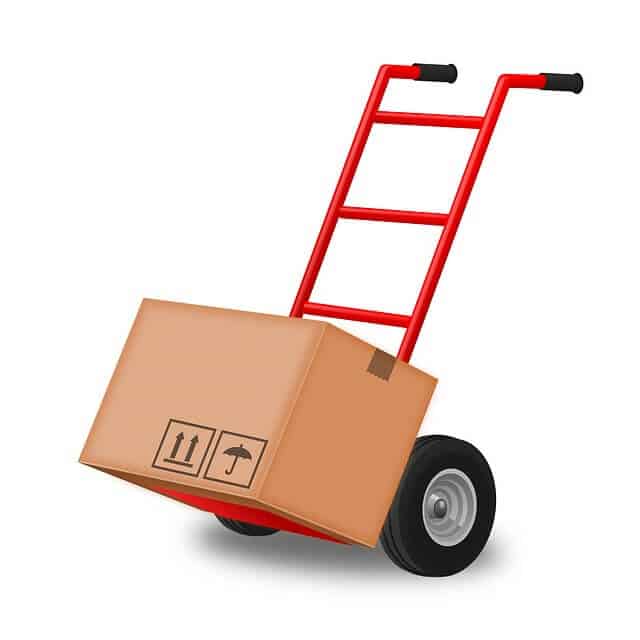 In terms of moving services, keep in mind that the moving PODS cost greatly depends on the distance between the location you are moving your items from and their new location. On average, the cost of moving from one state to another can start from $450 to $800 on the lower end but could go up to $7,600 or possibly more depending on the actual distance.
Inclusions
What are included in the moving PODS price estimate? Here are what you can expect:
Truck – this includes the service of the vehicle from pick up to drop off point or destination.
Gas – the fuel will be included in the quoted price so y

ou will not be charged

any

extra for

this regardless of what happens in transit.
Driving service – you don't have to take care of the driving part or look for your own driver as the service will be included in the rental. You literally just need to take care of the rent while the company takes care of the rest.
Timeline control – have the peace of mind and not get pressured by keeping the storage on a monthly basis.
What Can You Expect From PODS Service?
Since PODS is a reputable company in the industry, you can expect quality service. This is what you can anticipate when availing of its storage and moving services:
Flexibility – You can have the option as to where you want to store the container. You can have it at the comfort of your home or the company's facility if you don't have space for it.

PODS

ensures that it will be convenient for you like having the storage

near your home for easy access.

Efficiency – Because of the ground-level design of every PODS container,

the

loading of items is a piece of cake.
Extension option

–

As mentioned, y

ou can always extend

or keep

the container

for

as long as you want

or need its service

. You will not have to worry about deadlines

as the company won't accept any offers until you decide to return it.
Choose your coverage – there are several options as to the specialized type of coverage and protection you want for your stuff. This way, you won't need to settle for anything less especially if you possess valuable items.
Factors Affecting Cost of PODS Services
Since a lot of factors come into play when moving items from place to place, you can expect that these get to control the cost you have to pay. Because of this, you need to consider them when budgeting for the planned move.
Since this service pertains to logistics, the distance would always be the foremost basis of the cost. Naturally, the price will vary based on the miles traveled due to fuel, labor time, vehicle mileage, and depreciation each trip would incur.
Besides the actual distance, the origin and destination will also play a significant role in the pricing of the service. For one, the availability of the service may be limited per each location so the company might go the extra mile to accommodate your requirements.
Another thing is that the cost of living and the cost of doing business may differ per area so the cost per pair of locations might be different despite having the same distance.
How much stuff you need to store or move will definitely be another factor when determining the cost as different sizes of containers are available with varying prices.
Since logistics can be affected by anything related to weather and demand, expect the cost to vary depending on the season you are availing the service.
Another factor to consider is the duration of the container rental or how many days, weeks, or months you will need the unit. Typically, if you are only moving locally, then expect the price to be very low.
When you can't be bothered sourcing for packing supplies for your stuff, the company can provide them for you. It can also provide you some hands to pack your things, load, drop, and unpack them. Of course, these entail additional fees.
Most storage facilities would ask for insurance from their customers. Some of the options would be renters insurance or homeowners insurance.
Size of PODS Containers
PODS cost depends on the size of the unit you want to rent. The following are some of the sizes of PODS containers that you can avail of.
7-foot container with a dimension of 7-foot by 7-foot by-8 foot. This type of container can hold items equivalent to 1 room.
The next container is a 12-foot container with a dimension of 12-foot by 8-foot by 8-foot. This type of container can hold your belongings equivalent to 2 up to 3 rooms.
The final container is a 16-foot container with a dimension of 16-foot by 8-foot by 8-foot. This type of container can hold your stuff equivalent to 3 up to 4 rooms.
Features of PODS
The company's number one priority is the safety of your belongings. That is why all of its containers have the following characteristics:
They are

designed with a steel frame.
All their containers include locking latches that are made of stainless steel.
For extra security, the company will give you the only key and lock for the container.
All the PODS containers are made to withstand strong winds.

These will u

sually

be

up to 110 mph.