When it comes to creating shelters, building the pole barn variety never gets out of fashion. It is one of the most preferred buildings made because of its relative ease and affordability in comparison to traditionally built estates. The average cost that most Americans would pay is somewhere between $10,000 and $29,000 for the rudimentary building kit.
It is important to take note that this price range does not reflect the usual pole barn cost per square foot that most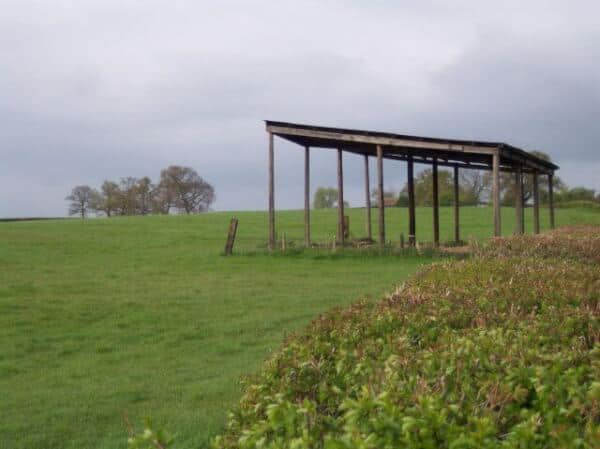 buyers would expect. This price range is a crude estimate of how much the people of the United States are willing to pay to create pole barns for three generic sizes – the car garage, the storage unit, and the horse barn.
The small 24×32 pole building at 10 feet high usually costs about $4,000 to $6,000 for the building components alone. This already includes one sliding door and one entry door. For a bigger pole barn spanning 30×64 dimensions at 12 feet high could be anywhere between $8,000 to $10,000. For a large 40×80 pole barn that is about 14 feet high, the decent estimate can be around $14,000 to $16,000.
Complex pole barn package
A more complex structure comes with a different costing overview for all of its DIY components. These sophisticated pole barn building kits already include loft and porch in the package. For a 1,500 square foot pole barn that resembles an ordinary cottage, the price can be anywhere between $30,000 and $40,000. For a 2,500 square foot barn with a space for truck garage, the cost could climb up from $50,000 to $60,000.  Lastly, for a palatial 5,000 square foot DIY estate with multiple lofts and porches, the steep cost could reach the maximum estimate of $80,000 to $100,000.
Labor and insulation cost
If you intend to have the pole barn assembled by a more adept hand, the labor cost is roughly $5 to $10 per square foot. Including the insulation cost, you are looking at an additional expense of around $1 to $3 per square foot.
4 Main Advantages Of Pole Barn
When it comes to the question 'how much does a pole barn cost,' anyone would always choose to find out if the expenses are worth it. Judging by the building kits alone, a pole barn is usually a lot cheaper than other conventional structures in terms of the overall project budget. For this portion of the article, the benefits are often understood as a return on investment. Here are the top 4 main advantages that pole barns have over traditional buildings:
Unlike traditional structures, pole barns can stand on any terrain. A complicated terrain poses several challenges that make it practically impossible for traditional structures to stand. Hence, traditional buildings need level ground that entails a huge amount of effort as well as expenses.
Minimal foundation requirement
In most traditional buildings, over 15 percent of the total construction budget is spent on keeping the structure erect. Anyone building a traditional 40×40 storage unit will have to pay as much as $5 for each square foot covered throughout the entire area. In a pole barn, the pouring of the concrete is only limited to a corner area to form a solid cast for each footer. In terms of foundation and groundwork alone, the pole barn cost per square foot is far cheaper by comparison to other traditionally built structures.
Unlike other structures, pole barns have a bigger load-bearing capacity in its center. Traditional structures require a very limited span within the interiors to keep the roof from collapsing. In pole barns, however, there is a relatively bigger interior space after erecting the four corners (footers).
Because pole barns have a relatively limited internal framing, they usually generate a much better capacity to resist heat flow (r-value). This makes pole barns a more suitable alternative for anyone looking at acquiring a more favorable energy tax.
Top 10 Locations With Labor Discounts
When it comes to labor costs, estimates are often tallied via pole barn cost per square foot. However, zip codes also directly affect cost variations. Take note: these locations are identified according to the comparison by national average labor cost. Knowing where you intend to erect your building is one of the good ways to deal with the query 'how much does a pole barn cost?
Lumberton, North Carolina: 38% less
Caldwell, Idaho: 35% less
Brookhaven, Mississippi: 33% less
Muskogee, Oklahoma: 33% less
El Paso, Texas: 28% less
Maxton, North Carolina: 26% less
Newburg, Pennsylvania: 15% less
Laurel, Mississippi: 14% less
New Oxford, Pennsylvania: 13% less
Modesto, California: 12% less
3 Cost-efficient Tips In Building Pole Barns
Given that the first question (how much does a pole barn cost?) seemed pretty clear, try asking yourself another good question: how can I lower the cost? Unfortunately, these tips only apply to those who aim to have pole barns erected without any help from professionals. Here are some of the good ways to reduce the overall cost of building pole barns:
When it comes to the longevity of the structure, it is always best to spare no expense when it comes to the materials. After all, you have already saved up as much as $10 per square foot by foregoing labor costs. Quality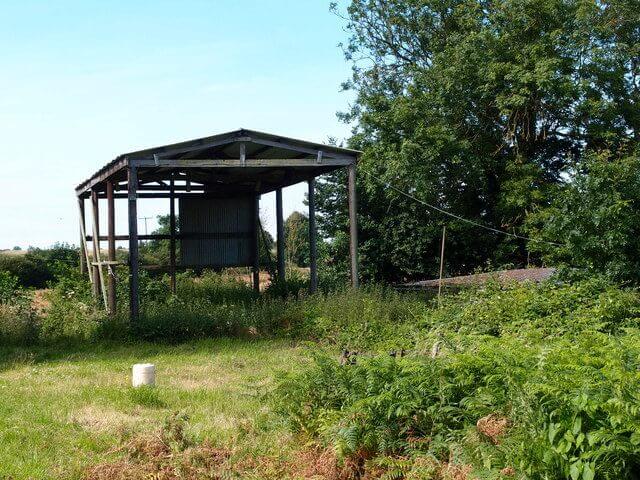 materials help pole barns stand several years longer than the flimsier economical variety. Plus, quality materials also enable you to save future maintenance costs.
As mentioned in the second part of the article, pole barns are very sturdy because they require a bigger space in terms of internal support. How big? Unlike other traditional buildings, about 12 feet of spacing for each internal column of the pole barns can already keep the roof from collapsing. Hence, you can save extra bucks for overall material costs.
Windows are an expensive addition. Unfortunately, without them, the cost of electricity will be higher in order to keep the interiors illuminated in daytime. The best way to reconcile these odds is to build translucent eave panels along the roof. It serves as a daytime skylight that keeps the interiors well lit in the absence of windows and limiting energy consumption during night time.