There are thousands of homes in the US that have ponds within their backyard; this is not your ordinary swimming pool by it can be used like one. Most of them are dug for fish purposes where the owner decided to trade fresh fish and add more value to their home. Although it sounds like an easy and a very common thing to do, your cost to build a pond is not to be taken lightly. A lot has to be considered especially if one intends to have it running and in a perfect state for a longer time.
Estimated Pond Digging Cost
Many factors will determine how much you will pay to have a pond. The following are some of them:
How deep you want your pond to be.

Your ponds size, both width as well as length.

Your spoilage place and how it will be set.

The kind of material that will be dug out (some places will have stones)

Availability of wet decay when digging.
If you plan to firm a significant amount of fish, you may need to dig a deep pond, deep enough to hold your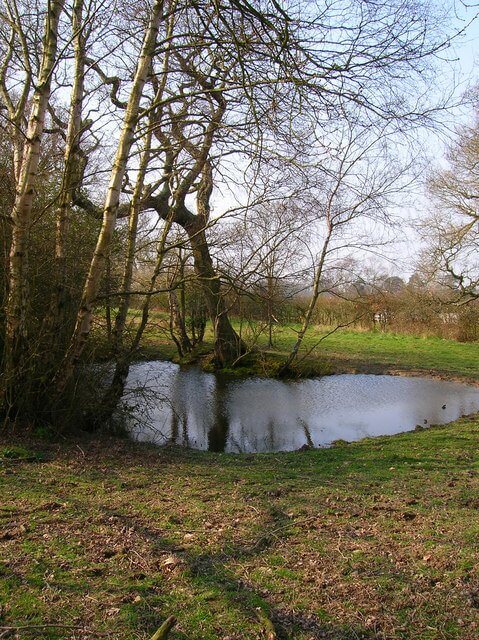 desired number of fish and have them feeding in an appropriate way without congestion and exhaustion of oxygen. Your ponds width and length should as well fit with your pond's depth. Your spoilage place should not be far from it. Its setting should be carefully studied and set in an appropriate place.
Your perfect pond place may have some rocks; this will as well affect how much does it cost to dig a pond answer. If there are more rocks than usual soil, expect to pay more digging money. It is good to point out that ponds do well on a solid or stoned grounds, their digging may be an issue, but once fully done and set, you will have a large pond that will need less maintenance compared to that one build on a sandy soil.
Pond Cost Breakdown
Since I have no idea of your ideal size of your pond, your location, and the other affecting factors, I will give an estimated average range. The least amount that it can cost and the most expensive amount that you may incur to get your pond in place and running. There is no need of panicking, your pond building price is low if you get your small details correct from the start.
For a smaller sized pond, you will have to pay for at least two categories, basic labor amount and the equipment of the pond as well as those to be used during the construction. With a favorable site condition and a readily prepared space for digging, your basic labor price will range between $150-680. This amount will be enough to dig up your small average pond including planning, cater for material acquisition as well as area preparation, setup and clean upon completion.
The most important part is the most expensive one, your pond equipment allowance. This will include skid loaders with excavations as well as demolitions and loading attachments. Fixing up the piping and any electrical needs sorted out. Professionals will be the most required to do this because any mess that may be done at this stage affects your ponds use soon and may cause extensive damage and loss. An average amount of between $170-230.
Your total amount of money for a smaller size (say 125 square feet) pond will approximately cost between $310-910. Your average cost per square foot will not be anything below $2.30 but not more than $7.30. The prices mentioned above will cater for various things among them are the following:
Equipment and local material prices and delivery to the working site.

Service delivery provider transportation to and from the site.

For small pond excavation, this money will cover the cost to prepare the worksite.

Protection of existing structures, cleaning of the site after project completion.

Mobilization time as well as labor set up time.
There is also that perception that this mount covers everything, let me help you plan wisely, the following will not be accounted for in your cost to build pond above estimates.
Costs for relocating, removing or repairing any existing surfacing, electrical or plumbing systems within site.

Remediation and testing of hazardous materials cost.

In the case where there are permits and inspection fees to be paid, your already

paid pond building price

doesn't include such.

If the general constructor is to supervise the project to its completion, this will add up to 20% of the initial pond cost.
Types of Ponds
There are different kinds of ponds one can choose from, the type you want will depend on it's the reason of the pond itself. Check out these types: once you ask yourself how much does it cost to dig a pond, ask yourself too if the type you want suites your reasons of having a pond in your homestead or premises.
Fountain ponds: These are round large ponds with a pure, clean water. A pipe is extended at the center of it. The extended pipe sprays water all around the pond circulating the water in and from the pond.
Water Fall Ponds: One of the best ways to get the best out of your outdoor setting and display. In most cases, rocks are set on a steep way giving a path to the falling waters in the small set pond holes. In most cases, the debris and dirt used in the construction set up are used on guiding water to the ponds.
Pond-less Waterfalls: This is a unique design of pond, a stylish stream of a waterfall is constructed with solid stones configured to guide water to the ponds. You will most probably find these on mansions and those classy promises and houses.
Conclusion
Before you make a decision on constructing a pond on your house, analyze your backyard or any other place where you may need to have your pond. Get the best designing of that suits your preferred setting and location. Pond building prices should be your least worry if at all your constructor is a professional and knows exactly what you need to plan for. In many cases people overspent due to poor planning and negligence. Once you have experts guide, you will have zero regrets.