With its unique "New Orleans" style menu, Popeyes is a food franchise that is worth venturing into. The store's orange theme, spicy chicken, and regional red beans would make customers return. Add in a friendly staff and a respect for the Louisana heritage and you're sure to have patrons in no time. The company currently has almost 2,700 restaurants in the US and is continuing to expand. If you want to be an addition to its growth, here's a guide on the Popeyes franchise cost.
Average Popeyes Franchise Cost
The estimated startup cost ranges from $235,000 to $454,000 with an initial franchise term of 20 years. The said price does not include yet the real estate and construction expenses.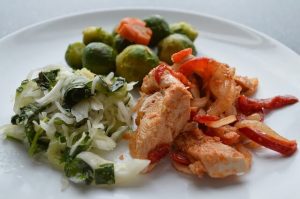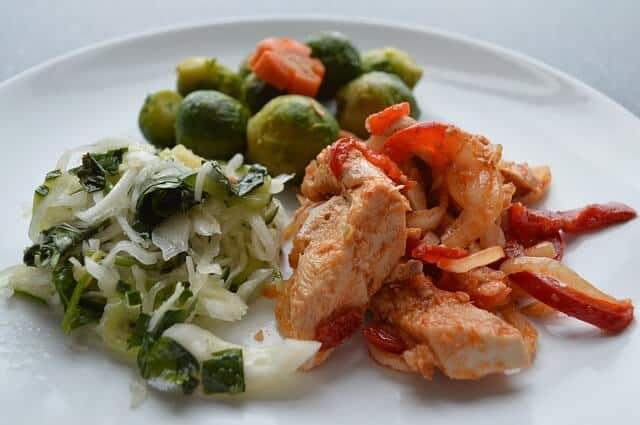 To be able to operate under the company's name, you should first settle the Popeyes franchise startup fee. The cost, regardless of the type of store, is $50,000.
The franchise fee is a one-time payment. You need to settle it upon signing the agreement with the company.
If you want to include the first three months of operation, the cost would be around $383,500 to $2,620,800, with real estate/land still not included. The figures account for, but not limited to the following:
Soft cost – $8,000 to $265,000
Site work – $0 to $650,000
Building – $100,000 to $1,025,000
FF&E signage and technology – $165,000 to $485,000
Initial training – $17,200 to $24,200
Opening supplies – $11,500 to $23,000
Insurance – $9,000 to $18,000
Utility deposits – $2,500 to $50,000
Business licenses – $300 to $600
3-month funds – $20,000 to $30,000
Please take note that these Popeyes franchise fees are applicable to in-line up to free-standing restaurants.
The figures also do not include the real estate and construction costs. However, the numbers include the site work and building expenses.
Real Estate
The company did not provide an estimate for real estate and improvement expenses. This is because the cost would depend on your location and the type of development for your unit.
Note, however, the following estimated expenses for each type:
Free-standing restaurant
Building:

$417,000 to $594,000

Site work:

$153,000 to $419,000
In-line restaurant
Building: $250,000 to

$413,000
Conversion restaurant
Building:

$313,000 to $379,000
Site work:

$175,000
Note also that Popeyes allows restaurant development in airports, shopping malls, campuses, and other non-traditional locations. Popeyes also accepts site submittals.
Business Licenses
You should also secure your business license first. The fee would allow you to legally operate your store.
Please prepare between $300 and $600 for the permit regardless of the type of restaurant you plan to put up.
Additional Fees
You are also responsible for paying the following fees as a franchise owner:
Development fee: $12,500 per restaurant
Royalty fee: 5% of gross sales
Marketing fee: 4% of gross sales
Development schedule extension fee: $5,000 for each extension
Interest on overdue payments: 1.5% per month/maximum rate allowed by law (whichever is

lower

)
Interest on understated sales: 1.5% per month/maximum rate allowed by law (whichever is

lower

)
Returned payment fee: $35 each
Renewal fee: 50% of the initial franchise fee
Securities offering review fee: $5,000 and up
Site visit fee: $1,500 per visit
Supplemental term option: 50% of the initial franchise fee
Trade secret products: $3,000 (initial) and $3,000 monthly during operations
Transfer fee: $7,500
Impact study: $6,000 per study
Non-solicitation of employees: $5,000
Other fees have variable costs including:
Advertising

(local)

Audit
Attorney's fees
Indemnity
Product testing
Factors Affecting Popeyes Franchise Cost
Each approved franchise will have varying franchise cost because of several factors such as the following:
Since different states have different economic statuses, the cost of operating a business will not be the same across the country. Businesses within progressive states and cities would definitely cost much higher compared to their counterparts.
The overall cost will also depend on the type of store you want to put up as the size will also hugely affect the total franchise cost. This will be mainly due to construction costs and other amenities.
Amount and financing terms
The amount of investment and the financing terms will also affect the overall cost of franchising as it will generate finance charges and interests.
Training
You and your employees should undergo training via the Popeyes Management Certification Program. This consists of online and in-restaurant activities designed to train you in:
Production and service
Production management
Service management
Shift management
The training could last from 6 to 10 weeks. A minimum of 4 management employees, including the operating principal, must attend and complete the program.
As for the cost, the initial training fee could range between $17,200 and $24,200.
Support
Know that you'll receive strong support once you become a Popeyes franchise owner. The company would assist you in the following areas:
Access to powerful marketing programs
Regional operations support
Real estate design concepts
State-of-the-art modeling tools (for the site selection process)
Local and national marketing program
Site selection, development, design, and construction support
Requirements to Become a Popeyes Franchise Owner
Already submitting your franchise application? Make sure that you're qualified based on the company's standards. Popeyes seeks individuals who:
Possess solid business experience
Show proven expertise in owning or operating restaurants
Have a minimum net worth of

$1 million

per restaurant
Have a minimum of

$500,000

in liquid assets per restaurant
Have a commitment to grow with the company
The company gives greater consideration to those who have previous franchise experience.
Note also that you need to comply with the company's required number of restaurant franchises. Popeyes will be the one to determine how many are needed in a particular territory. That said, the franchisor will only grant development agreements if the area can justify a minimum of 5 units.
The franchise requirements might be too expensive for you alone. Fortunately, the company allows partnering with other interested parties to buy and operate the business.
Application
If you're ready to venture into the Popeyes business, you can proceed to request a franchise kit online. Once the company receives the form, someone from the team would contact you for more details.
You may visit the company's franchising page to read about the whole application process.