Also called as an errors and omissions insurance, a professional liability insurance (PLI) is an indemnity that is commonly purchased by most professionals who have a certain area of expertise, like accountants, doctors, and lawyers. This type of policy protects them from incurring financial losses in the event when their clients file negligence claims. It also protects them against damages awarded in a civil case.
According to Investopedia, a PLI is a policy that every professional is required to have. It's because a general liability insurance policy doesn't usually offer any kind of protection against claims of professional errors and omissions such as malpractice, misrepresentation, or negligence. Professional usually commit such mistakes when they fail to meet the desired quality or standards of their customers.
Cost of Professional Liability Insurance
Based on a 2014 report provided by Insureon, a commercial insurance agency and brokerage, the average professional liability insurance cost for small business firms is about $986, while the median cost is $758. The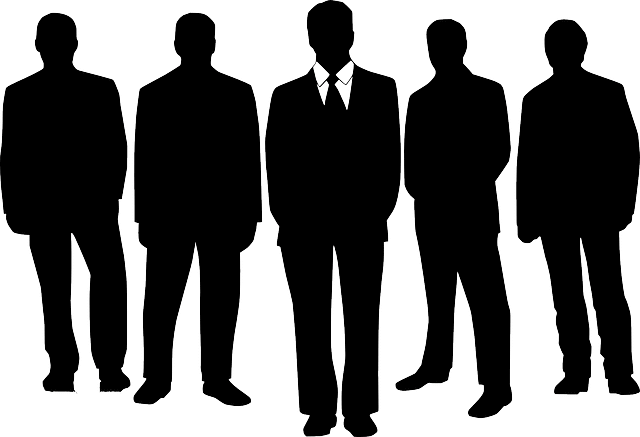 actual cost of the policies ranges from $250 to $21,170. Most owners pay a price between $400 and $1,000 per year. But a significant 31.6 percent of Insureon clients pay around $600 to $800 per year.
In other cases, the professional liability insurance rates can range from $1,000 to $3,000 per year or $83 to $250 per month for a $1 million-worth of insurance coverage. Apparently, the costs always vary, depending on the size of the business and the choice of coverage a company wants to purchase. In a general sense, the smaller your business firm is, the lower insurance costs you will have to pay.
Insurance Cost by Profession
Of course, there are so many professions existing today, and each profession has a unique professional liability insurance plan. With that said, here are some costs of PLI for the most common profession today. These figures will give you an idea how much much you need to budget for your PLI.
Architects, Engineers, and Other Related Design Professions
1. Architects. The professional liability insurance comes into the scene if these professionals are liable for missed deadlines, unmanaged budgets, disagreements between the contractors and/or the clients, and other problems related to the architectural projects. The PIL rates for architects range from $1,500 to $3,279 per year.
2. Engineers. The errors and omissions insurance of an engineer cover lawsuits filed by clients due to errors in the designs, as well as the loss of time and resources for a completed project that did not work according to the client's preferences. The annual premiums for the liability insurance range from $1,550 to $3,600 per year.
3. Automation Businesses. Their main responsibility is to make sure that their clients' businesses operate in an organized way. If there are problems with the business flow, like data losses and system slowdowns, then they can face lawsuits due to such mistakes. Their PLI is designed to protect them against cases involving their work. They pay around $600 to $2,208 per year for their liability insurance.
4. Agricultural Consultants. As a consulting firm, you provide sound suggestions and recommendations to your client. But if your ideas don't work and cause clients to lose their money, then you may be liable for a lawsuit because of the system errors. To prevent such circumstances from happening, they avail a professional liability insurance and pay about $500 to $1,155 per year for their premiums.
5. Draftsmen. They are expected to produce drafts that are functional and accurate. A slight mistake from their work can lead them to court. But they have their own liability insurance to keep them protected from costly lawsuits. The cost of their insurance can run from $1,000 to $2,057 per year.
6. Surveyors. Inaccurate measurements can put their reputation at risk. Their clients may file lawsuits if their data make the system ineffective. But they can get away from expensive dilemmas through their liability insurance, which costs between $1,500 to $1,955 per year.
Financial Professionals
1. Accountants and Auditors. They have the important job to collect, audit, and take into account all the finances of their clients. If there are problems with their client's finances because of mismanagement, they can face lawsuits filed by their clients. As such, their liability insurance can save them from losing a large sum of money. The cost of their PLI ranges from $398.50 to $885.78 per year, depending on their chosen policy.
2. Bookkeepers. Their liabilities are similar with accountants and auditors. But the errors and omissions insurance costs around $365.76 to $571.13, depending on the insurance policy they have selected.
3. Tax Preparers. Their professional liabilities can cause inaccurate income tax returns, compromising the earnings of their clients. Their PLI costs about $325.72 to $606.71 per year.
IT Firms
1. IT Consultants. Errors in IT recommendations may lead to a lawsuit, especially if the client has lost a large sum of money from investing in their inaccurate ideas. To protect themselves from incurring high costs due to the legal cases filed against them, they can purchase a professional liability insurance, which has annual premiums ranging from $700 to $1,118 per year.
2. Internet Marketing or Advertising Firms. They can expect to pay $669 to $1,722 per year for their errors and omission insurance plans.
3. Software Developers. They can face lawsuits if they develop a software that compromises the whole system, including the most confidential files of their clients. But through their PLI, they can cover the expenses of their legal disputes without getting broke. The cost of their professional liability insurance ranges from $700 to $1,215 per year.
4. Website Developers. Yes, they also have their own PLI, which has an annual rate of $700 to $1,291 per year.
5. Project Managers and Quality Assurance Experts. The premiums for their professional liability insurance usually range from $700 to $1,088 per year.
6. SEO or SEM Firms. They typically optimize the website to become more visible and more searchable in the search engines. Committing errors in their field of expertise, like failing to improve the performance of their client's website, can put the company in a bad reputation. Worse, they might face a lawsuit, which costs so much money. But a liability insurance can save them from big lawsuit expenses. With that said, SEO firms pay $669 to $1,722 per year for their PLI.