Owning a number of properties can be stressful because they add to the things you need to prioritize. Of course, you still have your family to take care of and work to deal with. Unless you are Superman, it is difficult to manage everything on your own.
Apparently, you don't have to carry all the responsibilities yourself. That would somehow be suicide. Instead of spending so much of your time taking care of your properties, you do have the option to invest in a property management service to typically manage all the properties on your behalf. Whether they are residential properties or commercial estates, the property manager will represent you (the owner), preserving the property's value while generating income.
There are also software solutions (such as NowRenting) that you might consider, which are designed to help landlords deal with all these responsibilities, and could represent a significant saving over a traditional property management firm.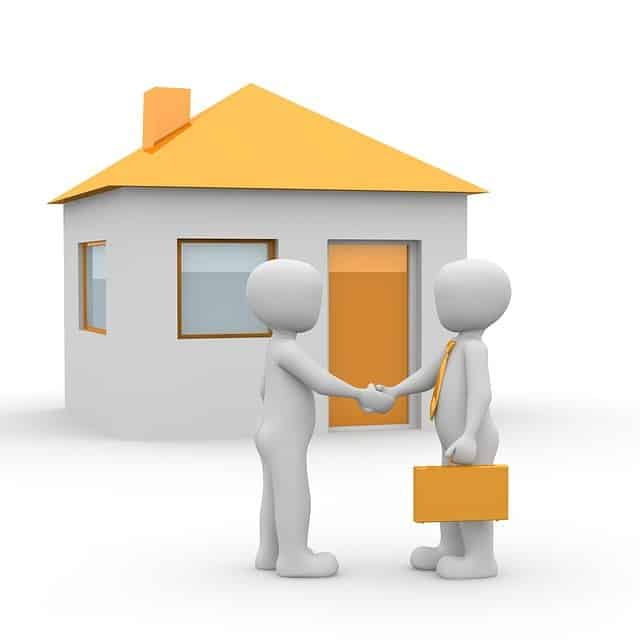 With that said, how much does a property manager cost then?
Cost of Property Management
In a nutshell, the cost of property management highly depends on how big your property is, the scope of the services offered, and how service providers charge the costs. In addition to those factors, property management fees also vary based on your location, the type of property being managed, and the estimated number of hours spent on the management services.
Take note that the company you choose is the one managing your biggest assets, so you have to make sure that you hire the firm, which provides the highest service quality. Just think about the costs later. It's not always ideal to choose the cheapest service charge. Paying the lowest price does not always mean quality work, hence, making the right choice with a reasonable price is imperative.
However, property owners don't have to delegate all the administrative operations to the service provider. There are cases when a client only gives certain tasks to a property manager yet remains to be hands-on or active in other areas. There are also instances when clients don't want to deal so much with the whole process of management.
Typical Fees and Flat Rates
Although there is actually no standard cost of a property management service, the typical service fees for a resident property can range from eight to 12 percent of the property's monthly rental value. You should expect to cover additional expenses as well.
In some cases, service providers may charge flat rates, at least, $100 per month, depending on the company's policy. In the real world, most property managers prefer to charge percentages of the property's value than flat fees.
Other Fees to Consider
According to All Property Management, there are other possible property management costs that you need to cover. These are the following:
This type of cost is NOT usually charged by property management firms. But if you happen to meet one, you may have to pay a one month's worth of vacancy fee up front – that is around $50. It happens when you are hiring the services of a company, while there is no one occupying your property. The money will be used as a commission paid to a real estate agent after the property is successfully rented, or it will be utilized to cover the advertising expenses and the preparation of lease documents
It still depends on the company. Apparently, some firms only charge fees when there is a tenant occupying the property. If for instance, the property is still available for lease, then the company may charge lower fees or no fees at all.
New Tenant Placement Fees
In simplest terms, property managers may charge a fee if they find a new tenant who will rent your property. The fee is usually 50 percent of the new tenant's first month's rent. But a word of advice, it is not ideal to deal with a lot of upfront fees. Service providers either charge an upfront fee, the initial rental cost, or a percentage of the first month's lease payment. You don't really have to pay such expenses.
You pay this fee after the company has set up an account for you. According to ManageMyProperty.com, this may be free of charge or can go as high as $300. Ask the firm if the payment is per property, and will the price vary if the estate is vacant or not.
If you want a regular maintenance for your property, then that means additional costs to pay. These are negotiable expenses, and you may choose what type of routine maintenance services you want to have. These may be paid as part of your monthly percentage property management cost. There is also a labor cost, which can range from $20 to $45 per person. But as previously said, you can negotiate with the company and agree on how much the manager can charge for the maintenance fee.
Some companies may charge fees when payments are not given on time. The average fee is anywhere between 25 and 50 percent of the total collected delayed fees.
In the event when property managers deal with tenants who don't seem to care about their obligations, managers are forced to evict such individuals out of the property. This circumstance is going to cost around $200 to $500 for every tenant being sent out. Yes, it is relatively a high expense, but think about the difficulties of expelling a person from a certain estate. It's a lot of trouble to deal with, come to think of it. The fees will also include court payments if the issue is taken out of hand.
Points to Remember
The aforementioned fees are charged by property managers who deal with the tenants staying in their clients' properties and even those who are applying to stay in the estate. However, there are some property owners who prefer to do the most painstaking work and just rely on property management company for screening and recruiting potential renters or buyers of the properties.
If the company is able to close a deal with a person who signs a 12-month lease, then it will receive a commission of 50 to 100 percent of the first month's rent.