When you hear the word Puerto Rico, only a few things will come to your mind because it is not a very known place. Puerto Rico can be found in the Caribbean Sea. It is located in the middle of the US Virgin Islands and the Dominican Republic. Puerto Rico is enclosed with a lot of mountains; however, it has a flat terrain on its northern coast. This place is rich in unspoiled white-sand beaches and has a tropical marine climate.
Visiting Puerto Rico means you are in for an exotic getaway. A lot of people tend to think that it would be cheap to visit Puerto Rico because it is not that popular destination, but the truth is, it is still an expensive vacation. So how much does it cost to go to Puerto Rico?
Trip to Puerto Rico Cost Breakdown
A lot of us want to go on a trip without spending too much money. And the cost of a Puerto Rico trip depends on a lot of factors just like any travel destinations.
Flights
The price of plane tickets to Puerto Rico depends on where you came from and the time. Expect high prices of tickets when you want to travel during peak season. You can wait for a great deal if you want to save money. Great deals usually pop out during offseason.
Accommodation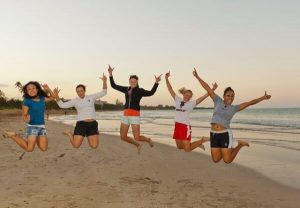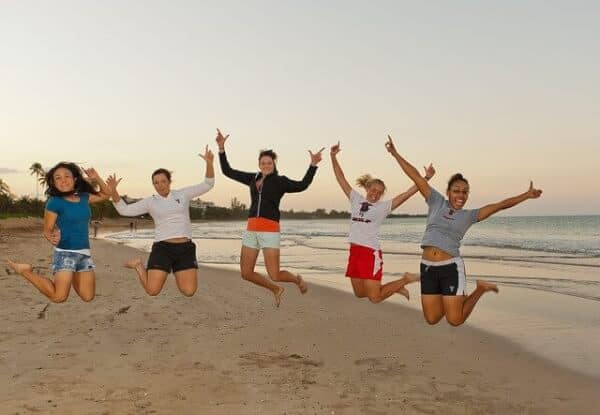 Puerto Rico does not have a lot of luxurious hotels, unlike other popular tourist destination. However, this place contains a lot of locally owned villas, inns, and as well as motels. And the price of these accommodations depends on the season of the place, whether it is during an off-season or peak season. The peak season of Puerto Rico is from mid-December up to Mid-April. During its peak season, the demand for accommodations is typically high and as well as the price greatly affecting your total Puerto Rico Vacation Cost.
You can avail a double room from a budget guesthouse for $60 up to $90 during peak season.
At midrange hotel, the cost for a double room can cost around $80 up to $175 per night.
A similar double room at an all-inclusive resort can cost around $125 up to $450 per night.
During offseason, which is from May up to October, these prices will be much lower. You might also discover countless deals on accommodations if you search well. However, you should bear in mind that during an offseason, hurricanes affects Puerto Rico. US News tells you the best time when to visit Puerto Rico
Remember, the rate of the room is a factor to the hotel's services and amities. For example, hotels with expensive rates offer more services such as free meals, activities, and a knowledgeable staff than hotels with cheap rates. Cheap hotels will sometimes offer you only a standard room and nothing more.
Food and Drinks
Whenever you are visiting a certain location, you should not leave if you haven't tasted their traditional dishes. In Puerto Rico, there are a lot of available dishes and drinks you can try. Pork and Plantains are the two major ingredients of a traditional Puerto Rican dish and they are usually not spicy but still bursting with flavors. Here are some of their must-try dishes:
Mofongo con Camarones is probably their most popular delicacy. It is made of fried mashed plantains that are mashed again after frying. It is seasoned well and is stuffed with seafood such as shrimp.
Arroz con gandules is another Puerto Rican dish. It is made of rice mixed with well-seasoned pigeon peas bringing a lot of island flavors.
Tostones are chips made from plantains that are deep-fried twice. You can see a lot of this at their local restaurants and is best eaten when it is still fresh.
You can plan whether to have a breakfast at your hotel or outside your hotel. You will not have to worry about the cost for your breakfast if your hotel offers it for free. If not, budget breakfasts in Puerto Rico cost around $4 up to $8.
For your lunch, you can avail street foods to save money. Budget lunch in Puerto Rico costs around $5 up to $9 and this includes pork and plantains. On the other hand, you can also try their midrange lunch with drinks for $25.
Budget dinner in Puerto Rico can cost around $8 up to $15. If you have a higher budget, you can go to a restaurant which costs $10 up to $25 per person. A high-end restaurant in Puerto Rico can cost around $80 or more.
If you really have a tight budget and want to lessen your total trip to Puerto Rico cost, you can cook for yourself. You can buy vegetables and meat from their local market and make your own dish such as salads. In this way, you can save a lot of money for your trip.
Transportation
Transportation is also a major factor that can add up to your total Puerto Rico vacation cost. There are several modes of transportation in Puerto Rico and one of them are taxis. Luckily, there are already flat rates for the fares to Puerto Rico's tourist spots. There are also metered taxis available there.
Because Puerto Rico is part of the United States, an American license is all that is needed if you are planning to rent a car. It is a good option if you want to travel Puerto Rico by yourself or with a friend or a relative. A rental car usually costs around $25 up to $50. You will also have to pay for a toll insurance fee of $10 or more if you are planning to rent a car. Bear in mind that you might get lost while getting around in Puerto Rico because some of their streets are not named or the markings have been slightly erased.
Buses are also available in Puerto Rico. They are the most inexpensive and convenient mode of transportation. The price depends on your route. There are also a lot of bus stops that makes them very useful. There is also a hybrid between a taxi and a bus in Puerto Rico called Publicos. This mode of transportation is best for people who want to explore Puerto Rico without renting a car or a taxi.
Here are the average rates of transportation in Puerto Rico:
$15 up to $25 for a taxi from the airport to the city central.
A taxi ride in San Juan can cost you around $6 up to $10 for every 3km.
Buses can cost only $0.75.
Ferry Ride can cost you only $0.50.
Tourist Attractions
Tourist attractions are the main reason why people visit a certain place. Puerto Rico has a lot of them. From mountains to beaches, you will never run out of trips. But remember, every trip you make will immediately add up to the expenses. You should always be mindful.
Here are some top tourist spots in Puerto Rico
El Yunque is a rainforest found in Puerto Rico. It is easy to reach since it is just alongside a mountain. This is a perfect choice for people who love nature. You can see in this forest their endangered Puerto Rican Parrot or their local Coqui Tree Frog. You can also find the La Mina waterfalls in El Yunque.
Old San Juan is another tourist attraction in Puerto Rico. It is located on a tiny island north of the coast. This place is one of the major tourist attractions and offers historic sites such as forts, plazas, and fountain from the 17th up to 18th The admission fee for adults in Old San Juan runs around $5 and it already includes Castillo San Cristobal and Castillo San Felipe del Morro.
Bioluminescent Bays are found in Vieques and near Fajardo. Unlike other bays which you will visit during the day, bioluminescent bays are best to visit during night time. You can enjoy kayaking in the middle of the night on a glowing bay. The reason that it glows is because of a microscopic organism living in the water that lights up as it moves.
Other San Juan attractions include renting a kayak which costs $100 and windsurfing lessons which cost $150.
Total Cost of Puerto Rico Trip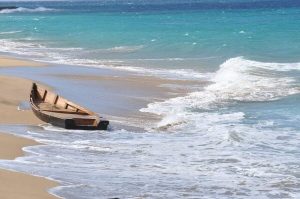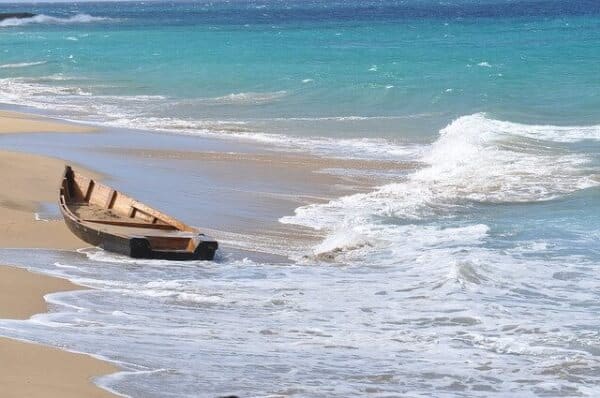 So how much does it cost to go to Puerto Rico? Well, it depends on you. It is up to you if you want to have a budget trip, midrange trip, or a high-end trip.
The cost for a budget trip is around $120 per day and it includes transportation ($25), an accommodation at a budget guesthouse ($60-$90) and a simple museum trip ($10). While a midrange trip can cost around $120 up to $250 per day including car rental ($25-$50), accommodation at a midrange hotel for $127, and meal and drinks for $25. On the other hand, high-end Puerto Rico trip can cost more than $300 per day including an accommodation at a resort ($200), meals at a fine restaurant ($80), and excursions with tour guides ($50). Remember that there are so many other extra costs that will surely add up to the total.