Raising a child is not a walk in the park, literally and figuratively speaking. It's very expensive, too. You may feel like winning the lottery grand prize upon seeing your child after birth, but it can actually cost more than millions to raise one before he or she becomes independent. Well, it's not all about the good stuff, especially when you are a single provider. But when you see your child grow up and turn into the person you wish him or her to be, then every single dollar you have spent is going to be all worth it.
Although it can be easy to calculate the costs of raising a child (basically, they are just numbers), the results may not be that accurate because of uncontrollable factors, like the economic changes and unforeseen circumstances. Despite the inaccuracies, it will still be wise to know the estimated costs that you would probably spend if you decide to start your own family.
Costs to Raise a Child
With all that has been said, the question now is, how much does it cost to raise a child as of the present time?
According to Infographic World, the average cost of raising a child – from birth to 17 years old – in the US ranges from $12,800 to $14,790 every year. The country's Department of Agriculture, with the help of its own calculator, has broken down the average cost into seven major expenses, which are the most important necessities to raise a child. This is the breakdown:
Housing 30% ($3,840 to $4,437)
Childcare and Education 18% ($2,304 to $2,662.20)
Food 16% ($2,048 to $2,366.40)
Transportation 14% ($1,792 to $2,070.60)
Healthcare 08% ($1,024 to $1,183.20)
Miscellaneous 08% ($1,024 to $1,183.20)
Clothes 06% ($768 to $887.40)
Annual Expenses by Age of Child
As your child grows up, his or her needs and expenses tend to increase as well. The primary factors that contribute to the increase are the child's education and food. From birth to two years old, the average cost is around $12,940 per year.
From three to five, the expenses are relatively the same with the first two years. Between six and seven years old, the annual expenditure goes down to $12,800 per year.
From nine to 11 years old, the child's body changes in preparation for puberty, hence, the needs change as well. With that said, the yearly cost for these ages is $13,680 per year. Then, it continues to rise as they age from 12 to 15 years old, costing around $14,420 per year. From 15 to 17 years old, the average cost has already reached $14,970 per year.
Aside from the child's growing years, the costs also evidently rise if you have one or two more children. If you only have one child, then you need to have around $17,038 every year to raise your son or daughter until he or she is old to live independently. If you have two children, then the annual cost to raise both kids is $28,600. If you plan on adding one more child to your family, then make sure you have $33,346 per year to provide them with their needs.
It would also be more difficult if you raise your child or children on your own. Besides taking care of your children's needs, you also have to provide for yourself, hence, the total expenses you need to cover is $164,160. But if there are two parents raising a child, then the overall cost is around $176,550.
Household Income and Residency by Region
Apparently, the annual income of the parent or parents can significantly affect the cost to raise a child. If the parents have an annual income of less than $61,530, then they need to set aside 25% of it for their child, that is between $9,130 to $10,400.
If the yearly income is within the range of $61,530 to $106,540, then 16% or $12,800 to $14,970 should be used for the child's necessities. If it is more than $106,540, then 12% of the income or $21,330 to $25,700 would already suffice to raise the child.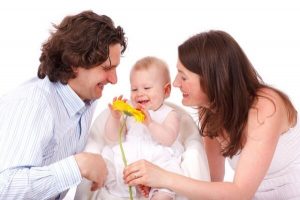 Let's move on to the average cost of raising a child by region. The cheapest location to raise a child in the US would be in rural areas. This is because people in the countryside either have a simpler lifestyle, or they are able to manage their money well since they plant and grow their own daily consumption, like fruits and vegetables.
The most expensive would be in the urban northeast region where New York belongs. Take a look at the average costs to raise a kid in these particular regions:
Rural – The areas included in this region are municipalities or towns that have a population below 2,500 people. The average cost is only $11,500 per year.
Urban South – There are 17 states that belong here, and these are Alabama, Arkansas, Delaware, District of Columbia, Florida, Georgia, Kentucky, Louisiana, Maryland, Mississippi, North Carolina, Oklahoma, South Carolina, Tennessee, Texas, Virginia, and West Virginia. The annual cost to raise a child is $14,000.
Urban Midwest – How much does it cost to raise a child in this region? States belonging here should expect to spend an average of $14,500 annually for raising a child. Illinois, Indiana, Iowa, Kansas, Michigan, Minnesota, Missouri, Nebraska, North Dakota, Ohio, South Dakota, and Wisconsin belong in this region.
Urban West – If you happen to live either in Alaska, Arizona, California, Colorado, Hawaii, Idaho, Montana, Nevada, New Mexico, Oregon, Utah, Washington, or Wyoming, then the average yearly cost to raise a kid is $16,000.
Urban Northeast – Probably, most of the richest Americans live in this region. The states that belong here are Connecticut, Maine, Massachusetts, New Hampshire, New Jersey, New York, Pennsylvania, Rhode Island, and Vermont. The average cost to raise a child in either of these states is around $18,000 per year.
As you look at the expenses you will have to cover every year, are you ready to start your own family now? Better think about it carefully.