The word 'plumbing' is directly derived from Latin word for the metal element lead (plumbum), for which it is represented by the abbreviations Pb in the periodic table. Ironically, however, lead has been blacklisted as a material for every modern building's waterways. Conventional science has established that lead and polybutylene are toxic resources and highly unsuitable for pumping potable fresh water.
As implied in the earlier paragraph, the main idea behind re-piping a house is to ensure that homeowners can have an efficient direct access to safe fresh water. As construction principles and styles evolve, so do the conventions of indoor plumbing. It is important for every household not only to know the appropriate opportunity to upgrade the house's hydraulic infrastructure but also to have a better view of the overall cost to re-pipe a house.
When Will You Replace Plumbing?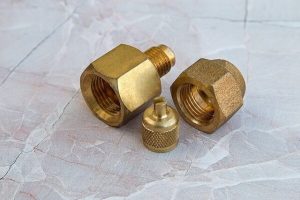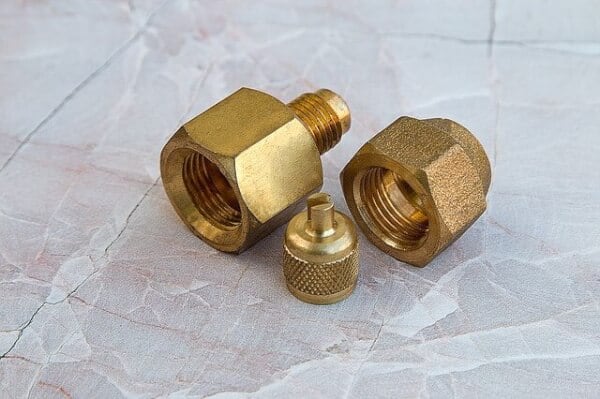 One of the smart ways of earning the best return on investment for the cost to re-plumb a house is to know when to make plumbing improvements. Emergency repairs cost high, considering the urgency of the needed work. Here are the two good opportunities or reasons to do re-plumbing "before" one of the pipes completely break down:
Exposure
One of the tips recommended by the website House Logic is to replace 'exposed' pipes. Pipe segments that are not buried in the walls are easier to handle. Replacing exposed pipes saves homeowner extra costs (as relative to work duration).
Renovation
Exposed pipes are one thing, but what about in-wall pipes? Buried water and sewer lines ordinarily require demolition and excavation. The best opportunity to conduct this type of work is during the scheduled house renovation. In principle, the additional cost to re-plumb a house during a complete structural overhaul is between $250 and $1,000. The simultaneous project presents a bargain not only in terms of a monetary outlay but also as a matter of practical convenience.
The Top 4 Best Pipe Materials
Another ideal way of making the cost to re-pipe a house count is choosing an ideal material for the new indoor plumbing. Each common material used for channeling water at home varies in terms of average projected cost. Likewise, each also has certain key advantages worth knowing.
Copper
Cost: $280 per 100 feet
The main advantage of copper pipes is that they have been a standard material for nearly a century. Furthermore, this metal can be recycled and sold at a relatively good price. However, due to the same premium value of this material, using copper for re-piping is considerably very costly.
PEX
Cost: $30 per 100 feet
Also known as polyethylene, this supple plastic material is a popular alternative for in-wall re-plumbing. PEX can be snaked into walls without a need for building seams. In other words, it greatly limits (if not entirely eliminates) the extra costs for demolition. This material is an ideal choice for every homeowner wanting to spare every costly penny.
CPVC
Cost: $50 per 100 feet
Manufacturing chlorinated polyvinyl chloride pipes may earn the occasional scorn of environmentalists, but it continues to build a growing fan-base of DIY customers. In essence, CPVC pipes require no special tools to install. Residents without working knowledge of plumbing system can pull it off without professional assistance.
Polypropylene
Cost: $110 per 100 feet
In terms of ecological advantage, the so-called PP pipes are the "healthiest" material to use. Unlike the other previously mentioned varieties, manufacturing polypropylene practically does not require the use of chemicals. This durable plastic has been widely used in Europe for over 40 years.
Drain & Sewer Line Cost
The overall cost to re-pipe a house is not only limited to the indoor water supply. Another crucial budget consideration is the drain and sewer line. Exposed drains along the roof seams are relatively easier to handle. Indoor drains pose a conundrum, yet nothing that an apprentice licensed plumber could not handle. The most critical scenario is repairing or replacing the main sewer line, considering the time and intensity of the labor required to complete it.
Excavation
A traditional method of re-piping the sewer line entails digging a trench along the sewage pathway. This straightforward procedure only costs around $3,000 to $6,000. However, it is important to take note that this projection does not include terrain repair.
Trenchless
The revolutionary trenchless method of sewer re-pipe is a minimally invasive procedure that does not require excavation. This procedure is highly preferable for homes that have resplendent landscaping or concrete additions above the sewer pathway. However, due to the advanced technology and complex materials used to complete the project, the cost could climb up to $25,000 from the minimum $3,000.
About The Cost For Professional Help
The ultimate consideration for the overall cost to re-plumb a house is professional labor. Unless a homeowner prefers a DIY alternative, it is important to a lot a fiscal strategy for hiring plumbers. Home Advisor estimates the average cost of hiring a plumber anywhere between $45 and $150 per hour. Considering the fee needed to acquire their services, there are several tips to take note in order for a better deal:
License & Insurance
Although it pays to hire the services of a master plumber, only 24 states issue higher journeyman certification. For the rest of the American homeowners living in other 26 states, apprentice plumbers will do. After all, licensed plumbers are better than 'uncertified' hired hands. On top of credentials, it is crucial for service providers to cover at least $500,000 worth of damages. It may not be a healthy attitude to expect accidents and property destruction but is always advantageous to feel financially secured in the midst of such possibilities.
More Time, Less Money
There are certain advantages to investing time for befriending a plumber. Although it is improbable (not to mention unethical) to expect huge discounts, a friendly face can be easily relied upon for emergency repairs in relatively inconvenient hours. Take note: befriending a plumber is easier for regular customers.