Some letters and documents are so delicate or valuable that you just can't entrust them to regular mail service. Hence, post offices offer registered mail where these high-value papers and documents are extra protected from the source to the destination.
The question is, how much does registered mail cost?
Average Cost of Registered Mail
The cost of registered mail starts at $13.75 for domestic and $14.95 for international and would go up mainly depending on the declared value of the shipment. What's good about this is that you can have it insured for up to $50,000 as protection for rare cases where it gets lost in transit, damaged, or due to theft.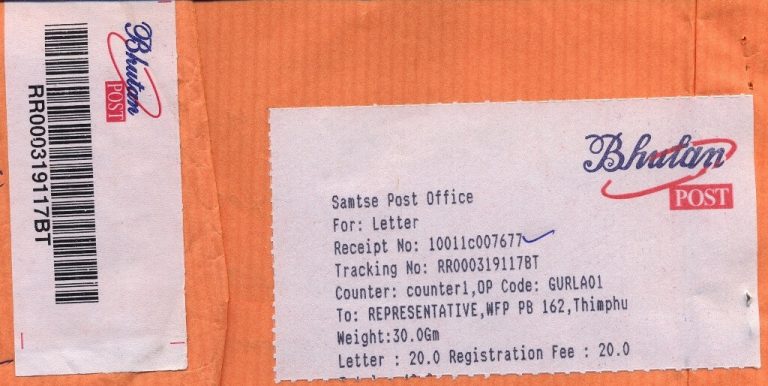 Due to the added security and protection for this type of mailing service, the shipment may take 10 to 14 days to reach its intended destination.
What are Included?
As it is considered the safest and most secure way of sending a letter or parcel, expect a lot of layers of security that don't come with regular mailing and shipping services. If you are a busy person, these may cause additional hassles for you.
First, you are required to go to the post office physically because you cannot deposit your letter or parcel in the collection box like you do with regular mail. This is due to the fact that registered mail requires proof of mailing. Also, since it is assumed valuable, you don't want it left alone in the mailbox without any protection until it is picked up, right?
Second, you need to secure the Registered Mail barcode label from the post office. You will then receive a tracking number containing all the details of your shipment. These valuable pieces of information can be found online when using USPS online reporting or from the delivery tracking page of Stamps.com.
Using Registered Mail With Different Mail Classes
As mentioned, registered mail costs would vary depending on the declared value of the shipment. However, they will also vary when used in conjunction with different mail classes, such as the following:
Domestic
For domestic mailing, registered mail as an extra service can be availed for the following mailing services:
First-Class Mail
This is a mailing service that offers a three-day maximum delivery time. This is perfect for correspondence and light merchandise.
The minimum cost is $14.33, which includes the mailing service cost of $0.58 plus the registered mail add-on service cost of $13.75. On the other hand, First-Class Mail Postcards cost lower at $14.15 since their rate is at $0.40 only.
However, the oversized postcard would also cost $14.33 since it costs $0.58, which is the same rate as the registered mailing service.
Priority Mail
This is another fast domestic mailing service offered by the local post office, which also offers a 3-day maximum delivery period. This costs from $7.95 to $27.70 depending on the type and weight. Combined with registered mail service, it would cost $21.70 to $41.45.
Restricted Delivery
This ensures delivery to the specified receiver for sensitive mail matters. This service costs $5.40, but when combined with the registered mail add-on service, it becomes $19.15.
Collect-on-Delivery
This is a mailing service that arranges for payments upon delivery of the items, as opposed to other services that require an upfront payment. The cost of this service varies based on the amount to be collected.
Please note that the maximum collectible amount should not exceed $1,000. This would cost a sender $8.60.
If this were combined with a registered mail service, the price would start at $22.35. On the other hand, the restricted delivery option would average a minimum of $27.75.
Please take note, however, that Stamps.com does not support COD with Registered Mail.
USPS Tracking
It always pays to be updated on the whereabouts of the packages being sent. Once it is delivered, its details will be sent to the sender for free. For only the cost of registered mail, this service is already included.
Return Receipt
This mailing service confirms the delivery through a postcard that will be signed by the recipient or an email that has a digital copy of the recipient's signature. This can only be availed in combination with other extra services.
A hard copy costs $3.05, while the electronic version costs $1.85. On the other hand, the Return Receipt for Merchandise has been discontinued.
However, when combined with registered mail service, the average price of registered mail for this service would be $16.80 and $15.60 for the hard copy and the electronic version, respectively.
Signature Confirmation
This is an additional security mailing feature that requires a signature upon delivery. It costs $3.45 when purchased at a post office and $2.90 when purchased online.
For Signature Confirmation Restricted Delivery, it would cost $8.75 for electronic and $9.30 for retail. On the other hand, for the Adult Signature Restricted Delivery – person-specific, it would cost $7.15, while the Adult Signature Restricted Delivery – basic would cost $6.90.
Just add each amount to the rate of registered mail to get an idea of how much you would have to budget for each type of special service.
International
On the other hand, for international mailing, here are the additional rates for the different services that you can avail of as part of registered mail service offerings:
First-Class Mail International
The average fee for an international registered mail extra service is $14.95 per piece of First-Class Mail International. When availing them, add this up with the following rates:
These are cost-effective direct mail formats utilized by retailers, which consist of postcards that promote products and businesses. These sometimes feature discounts or special events.
This mail service's starting cost is $1.30.
These are individual letters of various sizes, with prices that depend on the size policies of the post office. A retail letter would have a starting cost of $1.30.
Retail Large Envelopes (Flats)
These are large mailing envelopes that can contain many articles, with costs starting at $2.60 depending on the weight.
First-Class Package International
The costs vary depending on how much they weigh, but the starting rate would be $14.25 if availed from the post office. On the other hand, Commercial Base and Commercial Base Plus both have a starting rate of $13.54.
Registered Mail Exceptions
Registered mailing service as an extra service cannot be availed for certain instances such as the following:
Those mail articles

that

are sent as business reply mail as well as those that are contained in business reply envelopes.
Those are the mail items

that

are placed inside letterboxes or post office

mailboxes

.
Mail items

that

are addressed to a post where safe delivery is not possible.
Packages

that

have improper or inadequate packaging and which could not possibly withstand normal handling procedures.
Those mail matters that are fastened together except if they are enclosed inside a single envelope. The latter's cost to send registered mail would then depend on its weight and value, to be determined by the post office.
Those mail matters are enclosed in padded envelopes, plastic envelopes

,

glossy mailers

,

and the like.