If you want an alternative to your usual workout routine you would have to take notice of the Retro Fitness Gym. This fitness center has more than 150 branches around the nation. Unlike other gyms, they have top of the line equipment with group fitness classes. The first thing that potential client would be interested in knowing once they have found a fitness center they like is the Retro Fitness Membership fee. They have various payment options available for you to choose from.
Cost of Retro Fitness Membership
Retro Fitness Gym focuses on giving you the result that you want. When you enroll at the Retro Fitness Center you will be able to take advantage of the gym's retro results personal trainer. They also have cardio movie center where you can watch while you exercise. They have a lot of facilities and equipment in the center and they also have various payment options for you to choose from.
Here are the common payment options for the Retro Fitness prices:
| Fees | Monthly | | | Yearly |
| --- | --- | --- | --- | --- |
| | Basics | All Access | Basics | All Access |
| Initiation Fee | $19.00 | $19.00 | $99.00 | $99.00 |
| Monthly Fee | $19.99 | $29.99 | $39.00 | $49.00 |
| Prepaid Membership Fee | N/A | N/A | $239.00 | $349.00 |
If you do become a member and plans to pay the Retro Fitness Membership fee on a monthly term, the initiation fee for both the Basic and All Access membership are the same at $19.00. The monthly fee for a Basic Access is only $19.99 while the All Access membership is $29.00.
The difference between a Basic Access from an All Access member is that the latter can use his Retro Fitness membership on all the branches of the fitness center. Since the gym has multiple clubs around the nation, this option would be very good for those who will be traveling a lot and would still like to work out on their fitness. But if you think that you won't be traveling anytime soon or you won't be gone for a long time then the Basic Access will be good for you.
If you want to pay your membership on an annual basis then there are Retro Fitness prices just for you. The initiation fee whether you chose a Basic or All Access will remain the same for only $99.00. The only difference with regards to the payment terms is that you would have to pay an annual maintenance fee worth $39.00 for the Basic and $49.00 for the All Access membership.
Aside from that, you should also know that you would have to pay a prepaid membership fee worth $239.00 for the Basic and $349.00 for the All Access. If you compute all the payments, the annual fee is quite expensive compared to the monthly fee. If you add them all up, the total fee for a monthly term is $21.58 but if you compute it on a yearly payment you would have to pay $31.42.
You have every right to choose which payment option is best for you and which one will work on your needs. What you need to know though is what is included in your payment plan. There are Retro Fitness Gyms that has Child Sitting services where you can leave your kids while you are working out. They also have a Retro Blends Smoothie Bar where you can get your dose of protein shakes and smoothie to maximize your gym workout experience.
They also have set of classes that you can enroll for your Retro Fitness Membership fee such as Mat Pilates if you want to focus on your balance, posture, strength and flexibility. They also have a Boot Camp for those who want a fast pace workout regime. They also have Kickboxing classes for those who enjoy combat sports while there are Zumba classes for those who love to dance.
How To Save On Cost On Your Retro Fitness Membership
There are several ways that you can save on your Retro Fitness prices. One way is to try the fitness centers services for a free trial period. The Retro Fitness has a free guess pass option. All you need to give is your contact name and details and they will send a free pass over to you. Through this way, you can make use of the gym's membership at no cost at all. You will get to see how they work with their members and what the equipment that they offer are.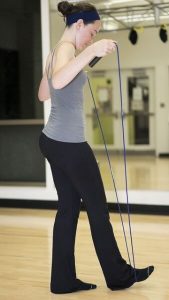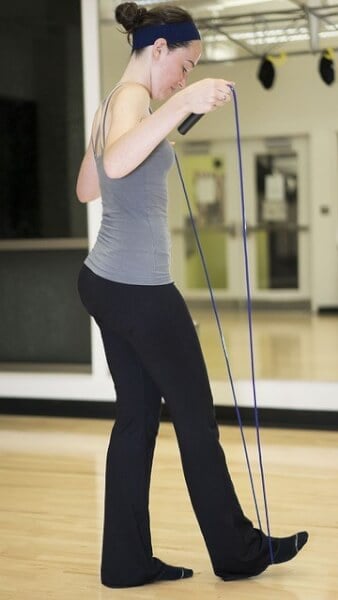 Another option is to look for someone who already has a Retro Fitness membership and ask them to refer you to the gym. Once they have referred you to the gym, the fitness facility will send you a pass so that you can start to work out at the gym for free.
The Retro Fitness Gym also gives out a $10 Starbucks Gift Card for new guest who will take a tour at their gym. They will also give a $10 Amazon.com Gift Card for their members once they meet their coach. You can also check online for discount cards and coupons for Retro Fitness Gym just like the One- or Three-Month Basic or VIP Gym Membership at Retro Fitness from Groupon. You can either choose the $14.99 for a one-month basic gym membership or the $44 for a three-month basic gym membership.
You can also talk to your preferred gym if they can waive out the initiation fee for you. Most of the time this fee is optional and negotiable. Also, since the annual fee is very expensive compared to the monthly fee, then most probably the pay per visit will be less expensive. Try to ask the gym if they have this option so that you can take advantage of this service. This way you can control how many times you visit the gym in a month and control how much you would spend for a gym fee. Also, try to find a gym buddy to join you. This way, you will get a morale boost if you feel like not going to the gym and save on cost as most gym has a discounted price if there are two or more enrolling.