Do you like Italian ice for your desserts shop? Then one of the business options you can consider is purchasing Rita's franchise.
Rita's is known for its "fresh-daily" Italian ice and phenomenal frozen custard. Franchising since 1989, the company now boasts more than 600 locations nationwide. It also has operations in Canada, China, and the Philippines.
If you want to know more, read on to know how much does Rita's franchise cost. Who knows, you might have enough fund to work with the company!
Average Rita's Franchise Cost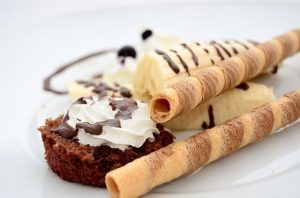 The initial investment as estimated by Rita's is about $250,000. As for a more specific list, here are costs from the company's 2015 Franchise Disclosure Document (FDD):
Standard shop: $140,500 to $414,200
Express unit: $100,500 to $319,700
Fixed satellite unit: $107,400 to $289,600
Mobile satellite unit: $20,900 to $155,300
The Rita's franchise cost includes the following expenses:
Franchise fee
Location costs
Equipment
Other opening costs
Rita's Franchise Startup Fee
Paying the franchise fee will give you the authorization to operate a shop of Rita's. The price depends on the type of unit you want to open. The costs are as follows:
Standard shop: $30,000
Express unit: $15,000
Fixed satellite unit: $15,000
Mobile satellite unit: $10,000
The one-time payment will allow you to own and operate a franchise from Rita's for a period of 10 years. You also have an option to renew your term for another 10 years.
Location Costs
Similar to Rita's franchise startup fee, the location costs vary depending on the type of unit. To better imagine what prototype will work for you, here are descriptions of each shop:
Standard shop
This unit offers walk-up and walk-in services, has a full menu, and a production area. The ideal area size is 600 to 1,200 sqft.
Express unit
This unit typically offers walk-up service, is in a self-contained location, and has a production area. The shop may have a full or limited product menu.
Fixed satellite unit
This unit is stationary and is supported by a production store. The ideal area is 600 sqft. or less.
Mobile satellite unit
The company offers truck, trailer, and cart options for a mobile unit. Note that the product menu for this kind of store is limited.
You can put up express and fixed satellite units in non-traditional venues, including:
Amusement parks
Stadiums
Ballparks
Colleges and universities
Convenience stores
Truck stops
Travel plazas
Airports
Outlet malls
Music venues
As for the costs, Franchise Chatter listed the estimates for a standard shop of Rita's:
Lease deposit: $1,000 to $15,000
Leasehold improvements: $60,000 to $160,000
Equipment
Securing equipment for your shop is necessary to operate the business. The expense costs about $35,000 to $105,000 if you're putting up a standard Rita's store.
According to Franchise Chatter, the lower average applies to second-hand equipment. The higher end, on the other hand, already includes the purchase of 2 Point-of-Sale (POS) system terminals (in place of 2 cash registers).
Other Opening Costs
Putting up standard shop is no mean feat, as far as costs are concerned. Aside from the franchise fee, location, and equipment, you also need to spend on the following:
Computer (hardware and software): $900
Permits and licenses (for building, zoning, business operations): $100 to $1,800
Signs and awnings (including interior and exterior artworks and graphics): $5,000 to $20,000
Prepaid insurance premium: $1,500
Opening inventory: $8,000 to $13,000
Grand opening advertising: $20,000
Architect and attorney fees: $8,500 to $12,000
You should also secure an additional fund as your working capital. Prepare about $20,000 to $30,000 to cover the first 3 months of your operations.
Training
You as a franchise owner and your manager/s should also undergo Rita's standard initial training program. You will be trained by the company in their headquarters at Philadelphia.
The training cost runs from $500 to $5,000. This price includes lodging, food, and automobile mileage for two.
Additional Fees
Aside from Rita's franchise startup fee, you will be responsible for paying the following obligations:
Royalty fee: 6.5%
Advertising fee: 3%
Renewal fee: 50% of initial franchise fee
You may check other ongoing and opening fees using the latest Franchise Disclosure Document of the company. The franchisor usually gives a copy of the FDD midway of the approval process.
Requirements to Become a Rita's Franchise Owner
Of course, not all people who are interested in the business will become a franchise owner. The company will only consider you if you meet the following requirements:
At least $100,000 in liquid capital
$300,000 net worth
The company also requires you to be committed to the store operations. Additionally, you must practice active involvement in the business.
Financing and Support
Rita's Italian Ice will not directly finance your startup expenses. Instead, the company has relationships with third-party sources from whom you can ask for assistance.
The company is also committed to stand behind you from the startup to the operation of your franchise. The support you can receive from Rita's includes:
Securing real estate
Store opening support
Marketing support
Store construction and design
Rita's Cool University (for comprehensive training)
Supply chain
Research and development
Ongoing field support
Process
How long will you have to prepare before you can open your Rita's store? According to the company, the typical length of time is about 6 to 9 months. The process during this period includes:
Identifying a site
Negotiating a lease
Obtaining the necessary permits
Building out the site to specifications
Completing all other preparations for a grand opening
Note that the actual first step to becoming a franchise owner is to request information from their site. If you are initially considered by the company, you will then take the following steps: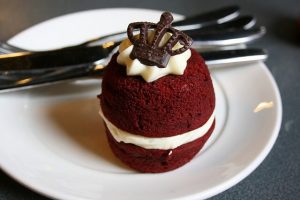 Complete Rita's confidential application
Review Rita's Franchise Disclosure Document (FDD)
Complete due diligence
Attend Discovery Day and meet the team (approval will also be awarded to you in this step)
Sign the Franchise Agreement
Applying for a franchise is a tedious and expensive process. But once you are awarded one by your chosen company, and your business clicks, it will surely be all worth the struggles.
Good luck on spreading the happiness with Rita's!