Otherwise known as roll-up or rolling shutters, hurricane shutters provide privacy and security to homeowners. They are naturally made to withstand weather disturbances like gusting winds and torrential rains, hence the name. If you are wondering how much does roll down hurricane shutters cost, read on to find out this and more.
Average Cost of Roll Down Hurricane Shutters
The cost of roll-down shutters ranges from $25 to $55 per sq. ft. For all types of hurricane shutters, the cost ranges from $2 to $50 per sq. ft.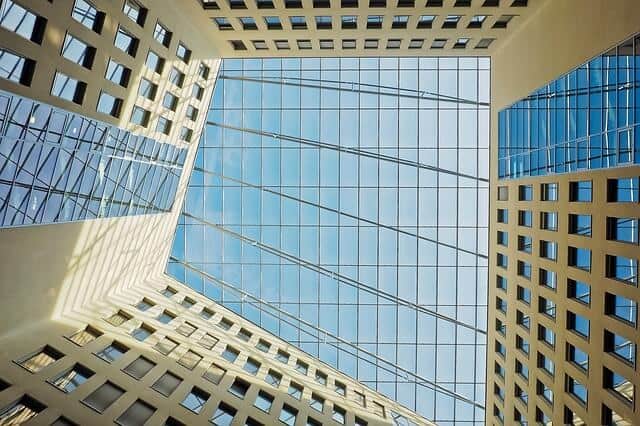 For the overall budget costs, prepare to spend around $35 to $350 per 24″ x 42″ window and $2,000 to $8,000 total average cost per household depending on the types of shutters and the materials.
Below are the different types of shutters and their corresponding prices:
| | | |
| --- | --- | --- |
| Shutter Material | Minimum Cost | Maximum Cost |
| Roll Down Shutters | $25-$29/ sq. ft | $35/ sq. ft |
| Plywood Shutters | $2-$5/sq. ft | $8/ sq. ft |
| Accordion Shutters | $15-$20/ sq. ft | $25/ sq. ft |
| Storm Shutters | $5-$8/ sq. ft | $15/ sq. ft |
| Bahama Shutters | $200/shutter or $33-$50/ sq. ft | $1,000/shutter |
| Colonial Shutters | $200/window or $33-$50 per sq. ft | $500/window |
| Hurricane Screens | $10-$30/ sq. ft | $50/ sq. ft |
What are Included
The cost of rolling storm shutters is limited only to the basic installation under typical conditions. This most likely includes the following:
Site inspection – this is typically free, like most home improvement projects.
Materials – this includes all the hardware components of the shutter, including all the parts used in mounting and installation.
Labor – this includes all site preparation and installation activities required for the project. This starts from coming up with the layout, all the way to the mounting and installation proper, as well as securing the shutter frame.
Additional Costs
Bear in mind that all shutters, no matter what type and what kind of materials they are made of, require maintenance. And of all the shutters, wood shutters have the highest lifetime maintenance cost due to the regular staining they require.
The rest of the materials would simply require regular cleaning by removing stray debris that may get stuck in the tracks. You also need to lubricate their screws and locking rods at least once a year.
Modifications and reinforcements of any of the structures in your house that may be affected by the shutter installation are typically not included in the cost. As a result, you might need to pay extra to have them done.
Since it is a form of construction, consider the cost of a permit for home improvement if the project is big enough to require one under local regulations. That is, if it's not yet included in the agreement with the contractor or you are installing the windows yourself. Depending on where you are located, the permit fees typically range from $45 to $140.
You also get to be charged shipping for the materials at around $100 to $250 per order, depending on what state or city you are located in and your proximity to the supplier. For example, the shipping cost at Hurricane Shutters Florida is around $195 to $225.
If you want to add convenience to the equation, you can consider having your shutters motorized. A motor can cost around $250 to $500 depending on its size, capacity, and other features.
Factors Affecting Roll Down Hurricane Shutters
As with other projects, your choice and the project requirement are the main cost factors that will ultimately determine the overall rolling storm shutters prices. Some of these are briefly discussed below:
Materials – like most house projects, materials play

a

major part in the overall

roll-

down hurricane shutter price. You have a wide range of materials to choose from, ranging from wood, vinyl, to cedar, and metals. Higher priced types may include features and attributes that make them sturdier and more durable than the cheaper ones, such as impact rating.
Window company – the cost also depends on the company or professional doing the project. Aside from the varying rates due to competition, the manner of charging by these experts can spell the difference, as some of them charge per window while others charge per certain measurement.
Accessories – the average costs provided are for the basic roll down shutters. If you intend to accessorize your shutters, expect a higher rate than you had originally set the budget for. However, some contractors include everything in the quotation, so be sure to clarify what goes into the contract to avoid confusion.
Labor – aside from the materials, the labor cost would largely affect the overall project cost. Labor cost range differences may be due to the varying overhead costs of window companies, like seasonal wage rates, job locations, etc., and can also be in part due to the size of the project or the workload.
DIY or Hire a Pro – doing a project yourself would greatly save you a lot of money. That is if you are sure exactly what you are doing, as mistakes are almost tantamount to additional costs of repairing your project. If that happens, it would be like starting from scratch. If you know your way around windows, then you would only be spending on the materials needed and, of course, your time and effort.
Season – you have to consider the surge in labor costs during hurricane season. So, if you are planning ahead of time, you'll save a lot during the lean months.
Additional Information
Most insurance companies charge lower premiums on homes with higher end shutter types.
All types of hurricane shutters, no matter how sturdy they are, can be made to withstand storms. Special techniques can be done to allow emergency personnel to enter a home when the shutters are closed.
In some states, like Florida, you can not just install hurricane shutters whenever you want. You will need to submit a request to be able to install them.
Hurricane shutters can actually add value to any type of residential or commercial property.
Rolling shutters are good at insulation and soundproofing as they block out the sunlight, heat, cold, and sound.
The rule of thumb in hurricane roll down shutters is that the least expensive types will most likely be the most labor-intensive and have the highest maintenance cost. On the other hand, the most expensive ones are the most worry-free because of their minimal maintenance.
While most shutter installations are done to beautify homes, it is worthwhile to provide security and value at the same time. So your choice between a high upfront cost and higher maintenance will play a big part in the overall cost of the hurricane shutters.
Shopping for Roll Down Hurricane Shutters
For all your roll down shutter needs, contact reputable window companies for estimates and quotations. It may also help to ask anyone you know for a referral.
You can get the best deal by accepting multiple quotations at the same time.