Modern mainstream media has painted a curious (if not fascinating) picture that is forever etched in the imaginations of international outsiders. Anyone who grew up in the 90's knows the indelible influence of the films "Braveheart" and the television franchise "Highlander" – both motion picture materials depicting the geography as a verdant misty countryside inhabited by the noble courageous rogues. As it happens, the stereotype that colored the outsider's imagination is not completely far from the truth even during these contemporary times.
Whoever complains about England's dreadful weather obviously has not been to Scotland yet. Southeast Asia's low-temperature monsoons (15 to 17 degrees Celsius) are the hottest average summer climate in this northern part of the United Kingdom. Golf courses around the world imitate Scotland's rural topography – considering that it is the sport's official birthplace. With the exception of Edinburgh and Glasgow, most cities in Scotland have a rustic and historical appeal.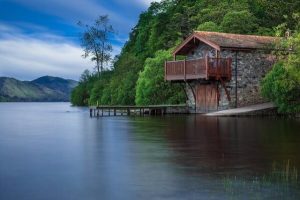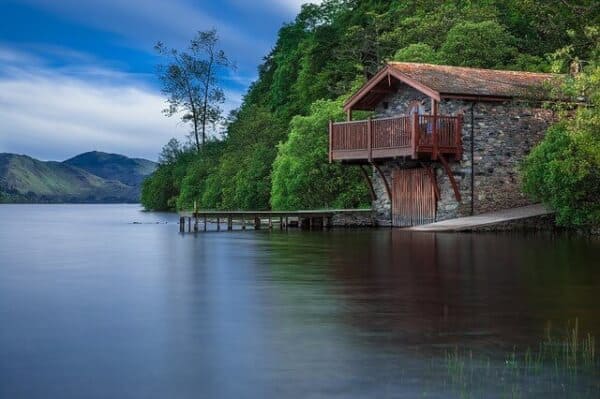 Speaking of history, this land has been at war with England throughout the entire medieval period. "No one provokes me with impunity" – each Scotsman would cry out as a national motto reminiscent of the historical strife with their neighbors. Although still considered a part of the United Kingdom since 1603, their fervent pursuit for an autonomous parliament that was eventually established in 1999 only indicates how much they still embrace their own distinction as free people. Names like St. Andrew (apostle), Sir William Wallace (soldier), Adam Smith (economist), Alexander Graham Bell (inventor), and Nessy (Loch Ness monster) pretty much represent Scotland's national pride.
Curiously, Scotland is also known for its contributions in the sphere of 'exotic world cultures.' These include the following: tartan fabric, bagpipe, haggis, and the world class whiskey. Although these fine things have somehow drawn outsiders into their land, many would definitely invest a fraction of their fortune to live in a land that captured the Western civilization's nostalgia and fantasy – even if it's just for several days.
USA to Scotland Flight
In terms of vacation investment, how much does it cost to go to Scotland? One of the two main aspects of the overall holiday budget is the average cost of the international plane ticket. Exact costs vary largely depending on the schedule and availability of the airlines. When it comes to buying plane tickets, the smartest spending entails balancing the extremes of flight hours and ticket price.
However, Cheapflights UK managed to project three categories of one-way ticket prices coming from selected areas in the United States bound for Edinburgh International Airport. These are the following estimates noted in the directory as of May 6, 2017, exclusively for single adult passengers without children:
From New York:
Cheapest: $337 (15 hrs & 8 min)
Quickest: $806 (6 hrs & 55 min)
Smartest: $446 (7 hrs)
From Los Angeles:
Cheapest: $322 (30 hrs & 30 min)
Quickest: $829 (13 hrs & 14 min)
Smartest: $401 (14 hrs & 15 min)
From Dallas:
Cheapest: $347 (34 hrs & 30 min)
Quickest: $2,784 (12 hrs & 34 min)
Smartest: $709 (12 hrs & 55 min)
From Honolulu:
Cheapest: $551 (31 hrs & 16 min)
Quickest: $1,518 (21 hrs)
Smartest: $960 (21 hrs & 50 min)
Overall Average Daily Cost
Another aspect that determines the overall Scotland vacation cost is the amount of money needed to enjoy one's stay. It is often difficult to keep track of one's spending while they are in a foreign country. At times the effort entailed to check (and at times curtail) spending gets the better out of the vacation experience.
Fortunately, handy references like Budget Your Trip make it relatively easier for travelers to prepare their budget. It is important to take note, however, that these projections only reflect an average estimate. A huge aspect of the daily spending is largely dependent on the traveler's specific lifestyle. These are the ballpark figures for daily spending based on the three budget categories:
Budget: $45
Mid-range: $110
Luxury: $225
Accommodation
Apart from the question, "how much does it cost to go to Scotland," it is also important to ask oneself "how much does it cost to spend a night in Scotland?" Finding a place to spend the night in Scotland is relatively challenging considering the comparison for the average expenses for a vacation within the United States. The Lonely Planet features the price range for each spending category. These are the following details to consider:
Dormitory Room: $17 to $32
Bed & Breakfast Double Room: $64 to $128
Luxury Hotel Double Room: $167 to $250
It is possible to completely avoid spending a penny for room by camping in the wilderness. However, contrary to popular belief, a free shelter is not a stuff of pipe dreams (yes, indeed – with four concrete walls and a solid tile roof). Nomadic Matt recommends travelers to join a Couchsurfing community – an online social network of travelers dedicated to hosting temporary living space for co-members. For this unique arrangement, the only real currency exchanged is respect and companionship.
Transportation
Touring around the country could add up to the total trip to Scotland cost. For a country that spans almost the same land area with the state of Maine, travelers could not help but choose a few cities that only fit the allotted budget. Whether one would opt to explore within one city or frequently move on to the next, here are the details worth noting:
Local Sightseeing
If one has to go sightseeing within a city via bus, a $5 day ticket is a more cost-efficient option for travelers aiming to stop by every specific location in their bucket list. After all, a ticket for a single destination already costs roughly $2. Renting a bicycle entails about $19 per day. Hence, anyone aiming to save expenses should simply forgo the idea of renting a car ($45 per day, excluding fuel).
Inter-city Exploration
Between trains and bus, the latter proves to be a more cost-efficient means of getting from one city to another. For instance, inter-city bus rides from Glasgow to Aberdeen only costs around $13 to $25 while a train ticket is around $38 to $61. Buses may be cheaper but train rides are cozier and reach the next stop relatively quicker.
Food & Drink
Another crucial aspect pf spending that determines the overall trip to Scotland cost is food and drink. One may choose to skip a day of catching a bus or a train by simply staying indoors, but nobody can ever hope to stay healthy skipping meals and water. And speaking of water, the amount of money spent to hydrate oneself per day is at least $1.63.
It costs $26 per meal just to dine at local restaurants. It is not exactly a favorable option for those who wish to make the most out of every dollar. Nomadic Matt highly recommends either eating out on pubs or cooking one's own meals.
Pub Dining
Despite the relatively expensive cost, a dining experience at a Scottish pub brings out the best of its authentic local culture. In a way, travelers are paying for both the entrée and the experience of an authentic traditional Scottish social atmosphere. Here is the common menu and the average cost:
Fish and chips: $5.13 to $8.97
Pint of beer: $3.85 to $6.41
Double shot of whiskey: $8.79 to $12.82
Grocery Shopping
What makes shopping for groceries a whole lot of a better deal than eating out is the enormous gap in terms of cost disparity. According to Nomadic Matt, a traveler can spend $70.49 for one week's worth of food supply – that's seven days of square meals nearly equal to three meals in a restaurant. It is even possible to purchase the same volume for a bargain cost at budget local grocery stores. Among the most notable examples is a grocery store called Lidl.
Recreations & Weather Gear
Budget Your Trip estimates that an economy daily spending on entertainment only costs $7 to $8. This may either be an accumulated price for entrance permits to classy art galleries, Shakespearean theater shows, or even a live demonstration of traditional highlander bagpipe troupe. However, Nomadic Matt has a few recommendations for free recreational activities in the country. These are the following options one should consider in order to reduce the total spending:
Visiting public museums
Picnics at the parks
Taking a walking tour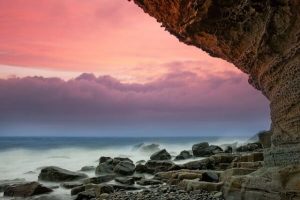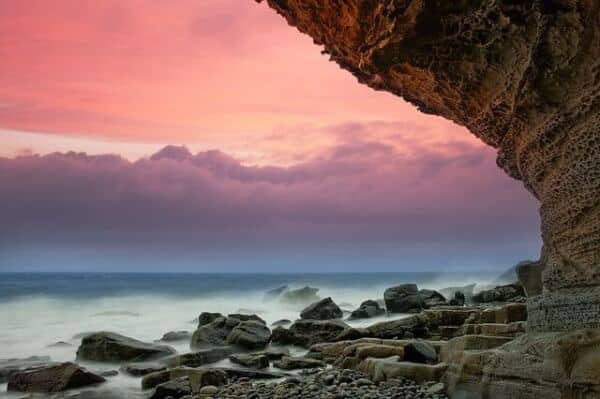 One of the most overlooked aspects of the comprehensive Scotland vacation cost is spending on two important travel necessities – clothing and equipment. As mentioned in the introductory part of the paragraph, Scottish climate is not something to be trifled with – especially for those individuals who grew up in a relatively warm and arid weather.
Considering the cold and damp conditions of the country during 'non-summer' seasons, Our Big Fat Travel Adventure recommends other prospective visitors to buy fleece jackets and an umbrella. For the fleece jacket, the average cost is around $10 to $11 per person. Fleece jackets have excellent insulation quality compared to other fabric materials. As for the umbrella, it only costs a token fee of $1 to $2.